Travel Asia Your Way with Secret Retreats' Uniquely Flexible Travel Itineraries
Independent travel is now, more than ever, the travelling style of choice. Whether you are looking for a solo getaway, or couples seeking a private adventure, or a family group looking for a holiday that keeps everyone engaged, or close friends looking to enjoy a holiday together, with the new Secret Retreats modular journeys (scalable travel itineraries) we can create for you a bespoke itinerary to suit every taste and travel style, while keeping your travels fully independent, private, and flexible so you can travel your way without compromise.
In this edition, we invite you to discover one of Asia's most popular dream destinations,
Indonesia
, through our newly created designer travel itineraries, our Secret Journeys. A Secret Retreats Indonesia Itinerary can take you far inland to witness ancient cultures and nature at its best, or to gorgeous, and less-explored, coastal areas for perfect beach holidays.
Discover the tropical rainforests of Java or the ancient temples, from mangroves to mountains and vast cliffs to volcanoes, the stunning beaches of Bali to incredible wildlife such as the Orangutans in the pristine forests of Borneo. All the wonders of Indonesia await you on a Secret Journey.
Planning and booking a wonderful holiday itinerary can be time-consuming and stressful, and without good local knowledge you can easily miss the best places to stay, the best places to eat and the best experiences of each destination. This is where our Secret Journeys can remove all those stresses and problems of holiday planning for you, and ensure for you the trip of a lifetime, every time you book...[Read More]
North Sumatra Jungle Journey: Wildlife Adventure,
5 days / 4 nights
North Sumatra stretches from the Straits of Malacca at its north to the Indian Ocean at its south. A region rich in wildlife and stunning natural wonders, this Indonesian province has Lake Toba at its heart. The lake formed from the caldera of an ancient supervolcano and is both the largest volcano lake in the world and the largest lake in Indonesia. Located within the Gunung Leuser National Park, the region is home to the Barisan Mountain Range and the park is named after its highest peak, Mount Leuser, at 3,119 m. A World Heritage Site both for wildlife and Sumatra's pristine, primary and truly ancient tropical rainforest, this is one of the two remaining habitats for Sumatran orangutans and is also home to... [
Read More
]
Nias Island: A Secret Island Paradise of the Indonesian Archipelago, 5 days / 4 nights
Nias Island is still one of the best kept secrets of the Indonesian Archipelago. Off the beaten track, the island is located to the West of the province of North Sumatra, just above the Mentawai Islands. Originally discovered for tourism by adventurous surfers for the quality of its world-class waves who have long continued to keep this island paradise a secret, the island stretches over 120km from North to South and is home to a vibrant and ancient megalithic culture. The island's coastline is decorated with endlessly long quiet sandy beaches, many with excellent surf breaks and 28 small tropical islands surround Nias with many providing wonderful scuba and diving opportunities. Within the largely cultivated interior there are... [
Read More
]
Borobudur and Yogyakarta: To the Heart of Javanese Culture and History, 4 days / 3 nights
Located in Central Java, the magnificent Borobudur Temple, founded in the 9th century, is the largest Buddhist temple in the world and has to be a 'must see' for anyone interested in ancient history or architecture. A short drive north of Yogyakarta, Borobudur is decorated with over 2,600 reliefs and 500 Buddha statues, a stunning sight at any time of day but particularly popular with photographers at sunrise and sunset. Central Java also played an important role during the Dutch Colonial period and was and still is the heart of Javanese culture. Losari Coffee Plantation is a 22ha coffee plantation that was originally planted by the Dutch and then abandoned after independence in 1949. The plantation was lovingly restored twenty... [Read More]
A Journey through East Java: Volcanoes, National parks, and Unspoilt Panoramas, 5 days / 4 nights
Our Secret Journey through East Java will take you from Surabaya on the north coast of the province of East Java, to Banyuwangi on the eastern tip of Java island looking across the Bali Strait to the famed island of Bali. This fascinating 5 day / 4 night journey crosses awe inspiring smoking volcanoes, national parks teeming with flora and fauna, visiting traditional Javanese villages along the way and enjoying unspoilt panoramas at every turn. East Java is home to rich fertile soils and unique landscapes carved out and shaped by millennia of volcanic activity. The volcanoes of this region are iconic, like scenes from pre-history, the views are truly extraordinary. Sunrise trips are without doubt the best way to see timeless and spectacular sunrise views of East Java's volcanoes, and the journey includes guided trips to both Mount Bromo and Mount Ijen. The volcanoes gifts to the people of Java are the rich fertile soils, and the journey takes you through the East Java National Park and to... [Read More]
The Breathtaking Nature of Flores, 5 days / 4 nights
Named by the Portuguese as 'the cape of flowers', The Island of Flores is one of the Lesser Sunda Islands and is located in the eastern half of Indonesia's archipelago. With evidence of human life, or arguably a distinct ancestor to human life a pygmy human known as Homo floresiensis, going back more than a million years, the island of Flores is home to some seriously ancient cultures. And home to some seriously ancient wildlife too – Flores is one of the few places outside of Komodo where the Komodo Dragon can be found living in the wild. Home to 6 ethnic groups, with 6 separate languages spoken by the different native groups on the island, the belief system is largely Catholic which was imported by the Portuguese when they colonized the region in the 16th century as a waypoint and trading post for their journeys to and from the Spice Islands. Traditional animist and belief systems exist alongside Catholicism, and the old ways are preserved amongst... [
Read More
]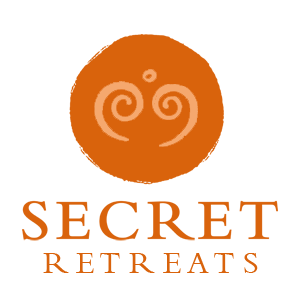 Travel Asia with Secret Retreats
Secret Retreats is a curated community of independent boutique hotel, villas, yachts and river boats keen to share their Asian Homes with travelers, sustainably and responsibly. Conservation of the environment, culture and traditions of Asia is of paramount importance to all in Secret Retreats. A community of like-minded hospitality professionals, we offer our guests authentic travel experiences that go beyond typical offerings to unveil the essence of Asia. Supporting the Asia based hoteliers and hospitality professionals and providing incredible holidays in Asia and tailor-made Asia travel itineraries direct to public ad travel agents.
Get inspired and make savings!
By booking direct with Secret Retreats and enjoy peace of mind from our full on the ground support. Contact our concierge and plan then book your Asia holiday now!
Over 100,000 subscriptions and counting, don't miss out! Subscribe to our newsletter an discover Asia with Secret Retreats