Terms like hidden gem, unspoiled paradise and off the beaten path are so often used in travel that they can appear as cliches, but when talking about our Mergui hotels and private island resorts they perfectly describe this rare and beautiful destination. The Mergui Archipelago is located in the Andaman Sea just off the coast of southern Myanmar and is easily accessed by a short boat ride from Thailand's Ranong (or by private charter yacht from Phang-Nga and Phuket). It is a place where in the know travellers head to for stunning marine scenery, unspoilt beaches, and superlative hospitality. Mergui is a true hidden gem that offers an unspoiled paradise for travelers seeking intimate experiences off the beaten track. Boasting pristine beaches, turquoise waters, and lush tropical landscapes, Mergui Archipelago boutique hotels and Mergui Archipelago hotels are the ideal destination for those in search of tranquility and seclusion. The travel designers at Secret Retreats are waiting to help you discover the beauty of our Mergui hotels and private island resorts in this remarkable, peaceful and remote corner of Myanmar, as well as enjoy the superb sights and amazing activities that await you and your family.
Hotels in Mergui Archipelago:
Wa Ale Private Island Resort
Private Island
BOOK
---
Wa Ale Private Island Resort
---
QUIZ:
What is your ideal holiday destination?
---
Mergui Archipelago Boutique Hotels: A Perfect Blend of Luxury and Intimacy
For discerning travelers looking for an unparalleled holiday experience, Mergui Archipelago's boutique hotels and private island resorts provide personalized service in a distinctive style couched in the charming and gentle hospitality that quality Myanmar hotels are renowned for. These intimate Mergui properties boast elegant design and unbeatable service that caters to your individual preferences. From
eco-friendly
retreats to lavish
beachfront escapes
, boutique hotels in Mergui offer a complete range of options to suit every taste. If you dream of having your own slice of paradise, a private island resort in the Mergui Archipelago is nothing short of that dream come true. These secluded retreats offer the ultimate luxury of having an entire island dedicated only to you and your fellow guests. Immerse yourself in the lap of luxury, surrounded by pristine nature and stunning views. Our private island resorts in the Mergui Archipelago provide exclusive amenities, such as private beaches, infinity pools, wellness spas, and delicious dining, ensuring an unforgettable experience.
Wa Ale Private Island Resort in the Mergui Archipelago: An Adventure Traveler's Dream
Wa Ale is our exclusive private Island resort
in the Mergui Archipelago boasting luxury tented and treetop villas, private houses and breathtaking views of the
Andaman Sea
. Guests are invited to indulge in Ayurvedic spa treatments, enjoy a fresh, healthy fusion of Southeast Asian and Mediterranean cuisines, snorkel and dive the caves and coral reefs, kayak and paddleboard the untouched rivers, rocky headlands, and mangrove swamps, and explore the aquatic and jungle wonderland of the
Lampi Marine National Park
- an ASEAN Heritage Park boasting a rich biodiversity of more than 1000 species. Wa Ale Island Resort Mergui archipelago is a perfect blend of luxury, privacy, and environmental sustainability – the ultimate island escape and a true luxury seeking adventure traveler's dream.
Top Attractions from Your Private Island Resort in the Mergui Archipelago
Once a haven for pirates and now the home of the Sea Gypsies, these Andaman Islands were only relatively recently, and slowly, opened to foreign visitors making a stay at a private island resort in the Mergui Archipelago truly unique as much of the region is yet to be explored.
Island Hopping

: Embark on a journey of exploration and discovery from one of our carefully selected just for you boutique hotels in Mergui as you hop from one breathtaking island to another. Each of the over 800 islands possesses a unique charm, from white sandy beaches to lush rainforests. Don't miss the opportunity to visit Lampi Island, the largest island in the region and home to extraordinary wildlife, including sharks, sea turtles and hornbills.

Snorkeling and Diving

: The Mergui Archipelago is a diver's paradise, and quickly gaining a stellar reputation as a must-dive destination, offering crystal-clear waters teeming with vibrant coral reefs, underwater fields of seagrass, and a bewilderingly rich marine life. Grab your snorkeling gear from reception at your resort in the Mergui Archipelago or opt for one of our trusted scuba diving excursions to discover an underwater world filled with colorful fish, Manta rays, and the chance to glimpse marine giants like the majestic, but elusive, Whale Shark.

Kayaking through Mangroves

: Explore the archipelago's intricate network of rivers and mangroves by kayaking through serene waterways a stone's throw from one of our Mergui Archipelago boutique hotels. Paddle amidst towering trees, observe rare exotic bird species, seek out a Dugong or two, and soak in the tranquility of these enchanting ecosystems.

Indigenous Village Visits

: Ask our Mergui Archipelago boutique hotels team about visiting a Moken village. The Moken Sea Gypsies have a deep connection to the ocean and have managed to defy the outside world and maintain their astonishing cultural heritage. Learn about their sustainable fishing techniques, pearl-oyster diving, and admire their impressive boat-building skills.

Yacht Charters

: Enhance your Mergui Archipelago experience by chartering a yacht or sailing boat from Thailand to your resort Mergui archipelago. Set sail on the azure waters, stopping at remote islands, secluded bays, and hidden coves along the way. Indulge in the freedom of exploring this tropical paradise at your own pace, while enjoying top-notch amenities on board. A Secret Retreats cruise from Thailand to the Mergui archipelago offers one of the best cruising experiences in the region and is one of the best ways to explore this breathtaking water-world. Contact the Secret Retreats travel team today to start planning your trip to one of Southeast Asia's least known and lesser travelled gems.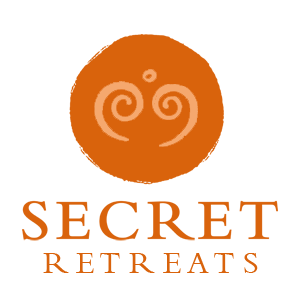 Travel Asia with Secret Retreats
Secret Retreats is a curated community of independent boutique hotel, villas, yachts and river boats keen to share their Asian Homes with travelers, sustainably and responsibly. Conservation of the environment, culture and traditions of Asia is of paramount importance to all in Secret Retreats. A community of like-minded hospitality professionals, we offer our guests authentic travel experiences that go beyond typical offerings to unveil the essence of Asia. Supporting the Asia based hoteliers and hospitality professionals and providing incredible holidays in Asia and tailor-made Asia travel itineraries direct to public ad travel agents.
Get inspired and make savings!
By booking direct with Secret Retreats and enjoy peace of mind from our full on the ground support. Contact our concierge and plan then book your Asia holiday now!
Over 100,000 subscriptions and counting, don't miss out! Subscribe to our newsletter an discover Asia with Secret Retreats