If you are looking for the best places to stay in Langkawi then the Secret Retreats boutique hotel collection is the shortlist you're looking for. What kind of traveller are you? Are you an adventurer, looking to stray the beaten path seeking one of a kind experiences? Are you looking for an opportunity for self-care, to heal from the stress of daily life? Are you curious to experience local traditions and ways of life? Are you a foodie, who explores the world by tantalising your tastebuds? Or perhaps you are a connector, wanting to make new memories with friends, colleagues, or loved ones? No matter what your travel style is, here at Secret Retreats we believe we've found the best places to stay in Langkawi, the hidden gems of Langkawi's boutique hotels and resorts, your perfect home from home while visiting this
beautiful Malaysian archipelago
. Our team of concierges and hoteliers are ready to help you plan and book your Langkawi holiday travels including a stay at Langkawi's best boutique resort to suit your travel plans and budget, where we can guarantee you a unique, peaceful and characterful place to relax and rest your head at the end of each fun and fascinating day of your Secret Retreats Langkawi holiday.
Hotels in Langkawi:
Ambong-Ambong
Pantai Tengah - In the Countryside
BOOK
---
Temple Tree Resort
Pantai Cenang - In the Countryside
BOOK
---
Relax and Unwind in Luxury at the Secret Retreats Langkawi Boutique Resorts
The Langkawi boutique resorts that the Secret Retreats travel team have curated promise a
strong sense of place
and the sort of personal touches that only boutique hotels and resorts can offer. Privately owned and managed, and supported by a professional team all of whom have been recruited from local communities, the sense of staying within a beautiful home is the keynote to a Langkawi boutique hotel stay. Imagine starting your day with yoga and a swim, take a peaceful stroll in the surrounding forest spotting the enigmatic
hornbills
Langkawi is famed for, a walk around the gardens of your boutique resort or hotel enjoying lush views of the
forested mountains
or the
stunning beach
and marine scenery followed by a sensuous massage at the spa. Find time to grab a good book from the library and nestle comfortably at the poolside to bury your nose in that dreamy old book smell for an hour or two. Treat yourself to delicious Malaysian fusion cuisine and perhaps a cheeky night cap at the end of the day. Stay connected with WIFI and digital streaming services too. Whatever you need to do for a little self-care and relaxation we've got you covered. At a Secret Retreats Langkawi boutique hotel, a whole magical day can easily go by without you even leaving the property.
Itineraries in Malaysia:
For the adventurer: Explore easily from the best location to stay in Langkawi
Our Secret Retreats Langkawi boutique hotel selection assures you the best location to stay in Langkawi every time. Do you see yourself hiking the peaks and forests of Langkawi to enjoy the rich variety of flora and fauna of the archipelago? A trip on the world's steepest cable car and then top that with a walk on the
skybridge
marveling at the views of the forested peaks surrounding you. Exploring the 99 islands of the archipelago by boat is a must do too, as the marine scenery above and below the waterline is equally stunning. Just 10 minutes from the airport, 5 minutes from the beach and with a catamaran or motorboat at your disposal, all of the special sights and experiences Langkawi has to offer will be right at your fingertips during a stay at the gorgeous
Temple Tree Boutique Resort
Langkawi. We suggest starting your trip with a bird's eye view from the Langkawi cable car, or maybe start at sea level from the beautiful beaches and exploring
Langkawi's mangroves
. Of course, as an adventurer, we know you won't just take our word for it, and with the confidence of having the Secret Retreats travel team at your disposal you can strike out and explore Langkawi, experiencing all the archipelago has to offer the adventurous traveller.
For the curious: Enjoy the historic charm of a small hotel in Langkawi
More than simply a place to stay, the historic charm of a small hotel in Langkawi shares with guests an immersive stay experience. Don't just visit museums and cultural sights by day. Escape the cookie-cutter experience of large chain hotels and sleep where the history happened. The Temple Tree Boutique Resort showcases 6 of the few preserved
historic buildings
left in the area. The guest rooms are located within the buildings, and the unique character of each historic building is reflected in the styling of the rooms. Each room has its own unique character, adding to the charm of this holiday stay. You don't even need to leave your room to get a sense of the local history. However, if you want to, Langkawi also has a local museum as well as cultural tours so you can really immerse yourself. Or if you are more a nature lover than a history buff then the
Ambong Ambong Rainforest Retreat and Pool Villas
is the perfect choice for you. Immersed within Langkawi's
rainforest
and close to the beaches of Tengah and Cenang, the natural beauty and wildlife of Langkawi is literally on your doorstep here. The luxury accommodation includes a choice of suites and private pool villas. And after a day enjoying the forests and beaches head to the Ishan Spa to enjoy relaxation at its most luxurious with a traditional Malay Massage before heading off to dinner.
For the Foodie: entice your appetite with a real boutique Langkawi experience
Creative and delicious dining experiences are very much a part of a real boutique Langkawi experience. The Secret Retreats Langkawi boutique resorts promise quality dining, with dishes crafted from the freshest
locally sourced produce
and menus showcasing the best local flavours and creative international fusion offerings. While you're in Langkawi, let ginger, galangal and lemon dance harmoniously across your tongue as you indulge in Langkawi's own rich but balanced version of
Nasi Campur
. Spice up your night with some
Sambal
, or grab a hearty bowl of
Laksa
for all those seafood lovers out there. All of this can be found conveniently close to our choice of the Langkawi boutique hotels.
For the connector: Find loads of ways to connect with others in the best location to stay in Langkawi
Whether the best location to stay in Langkawi for your holiday is next to the beach, or under shady trees immersed in nature with views to die for, the destination teams of Secret Retreats are constantly searching out the best boutique hotels and resorts to share with our travellers. All Secret Retreats boutique hotels are homely and intimate, where the owners have created spaces that ensure
privacy
for guests while at the same time offering beautiful spaces that are ideal for sharing with loved ones on a family holiday, or with new friends in your fellow travellers at your hotel. A Langkawi boutique hotel is as beautiful shared as it is enjoyed alone.
What kind of traveller are you?
Contact the Secret Retreats Concierge to plan and book your stay at the best of the Langkawi boutique resorts and hotels. In curating our collection of the best boutique hotels Langkawi has to offer, our concierges and travel teams really do have something to offer for all kinds of travellers. Are you seeking adventure, stress relief, local history, great food, or a backdrop to make memories? Perhaps you want a little of each. Enjoy your own unique boutique Langkawi holiday experience at the best place to stay in Langkawi with Secret Retreats.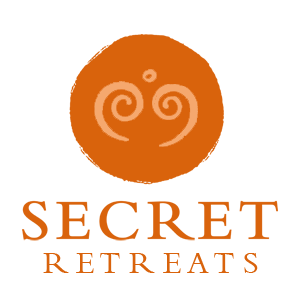 Travel Asia with Secret Retreats
Secret Retreats is a curated community of independent boutique hotel, villas, yachts and river boats keen to share their Asian Homes with travelers, sustainably and responsibly. Conservation of the environment, culture and traditions of Asia is of paramount importance to all in Secret Retreats. A community of like-minded hospitality professionals, we offer our guests authentic travel experiences that go beyond typical offerings to unveil the essence of Asia. Supporting the Asia based hoteliers and hospitality professionals and providing incredible holidays in Asia and tailor-made Asia travel itineraries direct to public ad travel agents.
Get inspired and make savings!
By booking direct with Secret Retreats and enjoy peace of mind from our full on the ground support. Contact our concierge and plan then book your Asia holiday now!
Over 100,000 subscriptions and counting, don't miss out! Subscribe to our newsletter an discover Asia with Secret Retreats