Brimming with history and dating back over 2,700 years, this ancient city is a listed
UNESCO World Culture Heritage site
, and the hotels in Pingyao China curated by secret Retreats make for the perfect place to stay while exploring this fascinating city. Pingyao was first built during the reign of King Xuan (827-782 BC) during the Western Zhou Dynasty, even to this day the city's small, ancient streets look much the same as they did when the city was one of China's biggest trading and financial centres during the late Ming and Qing Dynasties. A 'Must See' destination for anyone visiting China, preserved behind its
mediaeval city walls
it remains one of the last places to experience old-world,
traditional China
. Pingyao is often considered China's best-preserved ancient walled city and rightfully so – everything from the stone buildings and iconic decorative Chinese roofs to glowing lanterns and small noodles shops help create an atmosphere of authenticity.
With Secret Retreats you can experience Pingyao's historic beauty during your China luxury holiday. Whether you're looking for the best Pingyao boutique hotel or guided assistance travelling from the bustling city of Beijing to Pingyao (Beijing is the closest major tourist city to Pingyao), we're here with the insider recommendations to help you discover the heart of Pingyao.
Hotels in Pingyao Shanxi:
Jing's Residence
In the City
BOOK
---
QUIZ:
What is your ideal holiday destination?
---
Itineraries in Greater China:
Step into China's Living History
Pingyao is one of only two Chinese cities listed as UNESCO World Heritage Sites. The city wall was originally built in 1370 under the reign of Emperor Hongwu with a wall that spans over six kilometres. There are six barbican gates resembling the shape of a tortoise – with the two south and north gates representing the turtle's head and tail and four gates on the east and west marking the four legs – earning Pingyao the nickname "
Turtle City
".
Located in China's northern Shanxi province, Pingyao was the country's most important
trading and financial centre
during the late Ming and Qing dynasties. In fact,
China's first commercial banks
were established in Pingyao. At the height of their influence, Pingyao merchants had branches all over China and connections in Japan, Singapore, Moscow, Calcutta, Paris and London. So Pingyao has long been host to international travellers, from ancient to modern times, and the Secret Retreats Shanxi hotel selection awaits you.
Well-preserved and home to a plethora of significant buildings, sites and ancient ruins,
Pingyao Ancient City
is, naturally, Pingyao's top attraction. Bounded by the iconic wall, with six major gates and 72 watchtowers, the city is dotted with historic structures, temples, shops and cultural relics. With about 40,000 residents calling the city home, Pingyao still brims with life and has successfully avoided a theme-park, tourist-trap feel common to other preserved cities. Neighbours chat on street corners and streets bustle with shoppers, diners and errand-goers, daily life continues unchanged by the passing centuries, the lifestyles preserved by the city's medieval walls perhaps. A heritage hotel makes the perfect base to explore and soak up the atmosphere of the city, for accommodation Pingyao offers a true sense of place in its heritage properties.
The thriving population also makes Pingyao an excellent place to enjoy
culture and cuisine
. For a taste of the arts, catch the exhilarating traditional Shanxi Opera performance, which incorporates acrobatics and other visual delights. Famous for its noodles that come in hundreds of shapes and sizes, the native cuisine here is as fascinating as its folk culture, while local handicrafts include lacquerware, paper cutting, batik and handmade cloth shoes.
Journeying and staying in a hotel Pingyao China is a voyage back in time.
Find the Best Pingyao Accommodation
In this charming ancient city, most Pingyao China hotels and accommodations are in converted
courtyard homes
. Hostels and hotels are typically small and can be found scattered throughout the city. Choose from a traditional experience staying in a hotel with
kang stone beds
(made more comfortable with a wealth of blankets and pillows) or in more modern, renovated accommodations. Luxury boutique hotels in Pingyao China offer a chance to experience more than just a good night's rest in between sightseeing, but a chance to delve into the culture and history of Pingyao. Homestays also add to the variety of Pingyao accommodation options and an alternative way to dive into local life.
For a truly immersive and luxury experience in the heart of the city, we can recommend no better Pingyao boutique hotel than Jing's Residence Pingyao. Built 260 years ago by a wealthy Qing Dynasty silk merchant, the heritage home is located in the heart of the old town within easy walking distance of Pingyao's best attractions and finest restaurants.
Hidden within its courtyard walls, you'll discover beautifully decorated rooms and suites featuring carved wooden window frames, ancient timber beams and well-worn pavers alongside modern comforts like sumptuous beds and, in one suite, even a large elegant soaking tub in the bedroom. More than just a hotel,
Jing's Residence Pingyao
is a full-service destination and home to its own restaurant and rejuvenating spa.
Experience the charms and comforts of the property during your stay, and enjoy deeper insight into the history and culture of Pingyao with the help and hospitality of your hosts.
Experience More in Pingyao
To explore the best of Pingyao, create a customised experience encompassing staying in a boutique Pingyao hotel and then enjoy specially
crafted excursions
, such as a guided tour down the ancient boulevards and streets. In a city known for its
great food
and particularly delicious noodles, you can't miss out on slurping down a few bowls or even getting the chance to try your hand at this ancient and delicious craft by learning to make noodles yourself!
Find Hotels in Pingyao China and Plan Your Trip with Secret Retreats
The Secret Retreats collection of luxury hotels includes some of the leading Pingyao boutique hotels.
Contact our expert concierge and enquire now to see which Pingyao accommodation option is best for you and how you can make the most of your Pingyao stay.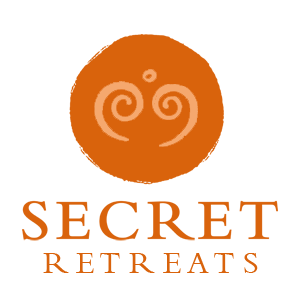 Travel Asia with Secret Retreats
Secret Retreats is a curated community of independent boutique hotel, villas, yachts and river boats keen to share their Asian Homes with travelers, sustainably and responsibly. Conservation of the environment, culture and traditions of Asia is of paramount importance to all in Secret Retreats. A community of like-minded hospitality professionals, we offer our guests authentic travel experiences that go beyond typical offerings to unveil the essence of Asia. Supporting the Asia based hoteliers and hospitality professionals and providing incredible holidays in Asia and tailor-made Asia travel itineraries direct to public ad travel agents.
Get inspired and make savings!
By booking direct with Secret Retreats and enjoy peace of mind from our full on the ground support. Contact our concierge and plan then book your Asia holiday now!
Over 100,000 subscriptions and counting, don't miss out! Subscribe to our newsletter an discover Asia with Secret Retreats