This jewel of a Malaysian island has so much to offer the discerning traveller, and the Penang boutique hotels that Secret Retreats shares with its travellers really make the ideal base to explore this fascinating island. There really is something for everybody in Penang and amongst our unique places to stay in Penang. Steeped in history, Penang spent centuries as a central trading post between the Far East and the West and its wide cultural influences still colour the Penang experience to this day.
Arabic, Dutch, English
and
Chinese
influences have all rubbed shoulders with the local culture and stamped their fantastic identities on cuisine, architecture, art and commerce, resulting in Penang offering a heady multicultural mix that may be enjoyed from the grandeur of a best heritage hotel in Penang or one of our Penang boutique hotels, where first class service, style and a deep sense of place (the signature of a stay with Secret Retreats) are guaranteed.
Hotels in Penang:
Cheong Fatt Tze – Blue Mansion
In the City
BOOK
---
Cheong Fatt Tze – Blue Mansion
---
QUIZ:
What is your ideal holiday destination?
---
The Blue Mansion hotel Penang and the heritage trail in Georgetown
The Blue Mansion hotel (
Cheong Fatt Tze Mansion Penang
) is the embodiment of Penang's history and character. Within the narrow streets of the island's capital, grand colonial structures stand side-by-side with ancient Chinese architecture and impressive local temples, so with Secret Retreats sourcing the best area to stay in
Georgetown
, grabbing a map and strolling the Heritage Trail (marked as a
UNESCO World Heritage site
) is all you need to think about. For added fun you could hail a local rickshaw and take a tour of the area, ensuring that you don't miss one of the most distinctive buildings of central Georgetown, the Cheong Fatt Tze Mansion, Penang. This 19th Century structure incorporates materials from all over the world but most notably, the indigo blue dye – imported from India – that covers the external facia of the building and gives the mansion it's local name, '
The Blue Mansion, Penang
'.
Now preserved and sympathetically refurbished, the mansion operates as the best heritage hotel in Penang for character and history, combining traditional surroundings with modern service, the Blue Mansion Hotel, Penang can certainly offer the authentic Georgetown experience during your stay on the island. The perfect base for exploring Penang? – we think so. Alongside the colonial grandeur and
Chinese temples
, Georgetown is also famous for its amazing
Street Art
. So after a day spent strolling the Heritage Trail followed by relaxing by your hotel pool, you can plan to stroll the art trail and again, be spoiled for choice with the wonderful photo opportunities on offer in this amazing town.
Itineraries in Malaysia:
From unique hotels in Penang to incredible dining options
Once you have settled into one of our recommended unique hotels in Penang, you can partake in another local pastime so integral to life on the island, where the history of the development of Penang can really be tasted, and this is in the sampling its enormous variety
food and dining
options. Many visitors from all over the world come to Penang simply to explore its gastronomic delights and the island has so much to offer.
Wherever you are on the island there are street stalls offering fresh, local dishes that are cooked in front of you so you can eat whilst wandering these atmospheric streets or just sit and watch the world go by if you prefer. In particular,
Gurney Drive
, a beachside boulevard has a range of restaurants offering some of the best dishes on the island and if you prefer to stay beach-side, the boulevard also offers many unique places to stay in Penang, so you won't have far to stroll to enjoy a fantastic evening meal.
If you wish to learn more about the cuisine of the area you can take a
walking food tour
, join a
cooking class
or begin a swift culinary tour by visiting the New World Park food court, which offers a wide range of local cuisine for you to sample and enjoy. You might even fancy popping into the Eastern and Orient (E&O) hotel for a before-dinner aperitif, following in the footsteps of many a famous patron, from Noel Coward to Rudyard Kipling and then taking a table at the not to be missed
gēn 根
one of the hottest tables in Penang offering creative modern Malaysian cuisine.
But whether it is formal dinner or street food adventures you are seeking, the locals consider their cuisine at all levels to be 'fine dining' and after a visit to Penang, we think you will wholeheartedly agree with them.  
The Secret Retreats Concierge is ready to share Penang's secrets with you - from unique hotels in Penang to fascinating temples
The Secret Retreats concierge will assist you with planning your stay in Penang, from selecting one of our unique hotels in Penang to recommending the best sights, tastes and experiences to enjoy while in Penang. Some of the most iconic buildings in Asia are its temples and here in Penang you will find Malaysia's largest Buddhist temple, '
Kek Lok Si
' or The Temple of Supreme Bliss. This wonderfully named temple is set at the foot of
Air Itam mountain
overlooking Georgetown and facing the sea. Founded in 1890 the temple is a vast maze of monasteries and courtyards, water features and sculpted gardens and houses over 10,000 Buddha within the seven-storey Pagoda of Rama VI. After a day exploring this magnificent temple spend the evening relaxing in your heritage boutique hotel in Penang. In contrast to the bliss of Kek Lok Si, a visit to the
Snake Temple
will certainly bring you back to earth.
'A nest of vipers' is a well-known phrase that is often used descriptively but here in the Snake Temple of Penang you really will need to stay alert because the phrase is used very, very literally. Popular local belief suggests that development in the temple's surrounding areas forced snakes into seeking sanctuary elsewhere and they certainly found it in the pits of the temple grounds. There is no other temple like this and for added authenticity, this nest of vipers is actually venomous, so ensure you use the zoom function on your phone or camera when taking photos, as stepping too close could be something you regret... maybe not the best area to stay in Penang!
That said, we would recommend a heritage hotel in Georgetown, where the best Penang boutique hotels can be found, as the best place to stay in Penang. And for the best views of Georgetown and Penang, and a locals favourite for escaping the heat of the day, a trip to the top of Bukit Bendara (or 'Penang Hill) is not to be missed. Looking out over George Town from 800 meters above sea level this hilltop view point is a popular destination for local people – due to its cooler temperatures. Bukit Bendara also includes a 'fun ride' in a 19th Century 'Funicular' railway to get to the top and really is well worth a visit.
With something for everyone contact the Secret Retreats Concierge to book your pick of the Penang boutique hotels
Whether you are a history buff or culture junkie, a foodie and lover of boutique hotels, or a lover of romantic strolls and beachcombing, Penang Island has something for everyone.
A much-favoured 'day-visit destination' of the luxury cruise crowd, we think Penang is best enjoyed at a slower pace and allowing Secret Retreats to find you the best area to stay in Penang, you can be one step ahead of the crowds and relax, as well as taking in everything this fantastic destination has to offer.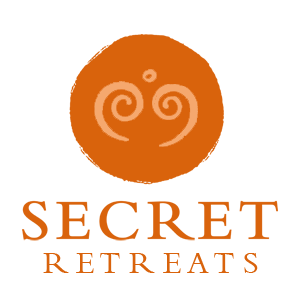 Travel Asia with Secret Retreats
Secret Retreats is a curated community of independent boutique hotel, villas, yachts and river boats keen to share their Asian Homes with travelers, sustainably and responsibly. Conservation of the environment, culture and traditions of Asia is of paramount importance to all in Secret Retreats. A community of like-minded hospitality professionals, we offer our guests authentic travel experiences that go beyond typical offerings to unveil the essence of Asia. Supporting the Asia based hoteliers and hospitality professionals and providing incredible holidays in Asia and tailor-made Asia travel itineraries direct to public ad travel agents.
Get inspired and make savings!
By booking direct with Secret Retreats and enjoy peace of mind from our full on the ground support. Contact our concierge and plan then book your Asia holiday now!
Over 100,000 subscriptions and counting, don't miss out! Subscribe to our newsletter an discover Asia with Secret Retreats