The Eastern Lesser Sunda Islands are Indonesia's hidden gems and hotels in Flores Island, Komodo resorts and Sumba Island hotels are the perfect springboard for the stunning array of natural wonders, cultural heritage, and unique experiences that await. From
pristine beaches
to ancient villages and those almost
prehistoric Komodo dragons
, the islands of Lesser Sunda, Flores, Komodo and Sumba, are brimming with adventure and unparalleled beauty. Whether you're a nature lover, history enthusiast, or seeking an off-the-beaten-path destination, the team at Secret Retreats will find you the best resort in Sumba, the most luxurious hotels in Flores island, and the perfect Komodo boutique hotel from which to explore this remarkable corner of Indonesia.
Hotels in Komodo:
Maringi Sumba
In the Countryside
BOOK
---
The Maj Oceanic
6 Cabin 2 masted Phinisi Yacht Indonesia – Private Charter
BOOK
---
Silolona Sojourns
5 Cabin Luxury Phinisi Yacht Indonesia – Private Charter
BOOK
---
Si Datu Bua
3 Cabin Luxury Phinisi Yacht Indonesia – Private Charter
BOOK
---
Kudanil Explorer
8 Cabin Luxury Cruising Indonesia – Private Charter
BOOK
---
Alila Purnama
5 Cabin 46m long liveaboard Phinisi Yacht Indonesia – Private Charter
BOOK
---
Sequoia Yacht
3 Cabin Luxury Phinisi Yacht Indonesia – Private Charter
BOOK
---
Alexa J Private Cruises
Unique 1 Cabin Luxury Yacht Indonesia - Private Charter
BOOK
---
Ombak Putih Liveaboard
12 Cabin traditional schooner liveaboard – Join-in cruises
BOOK
---
QUIZ:
What is your ideal holiday destination?
---
Discover Our Fabulous Flores Resorts on the Magical "Island of Flowers"
Flores Island, named by its Portuguese conquerors who were enchanted by its
blossoming flowers
, is a land of dramatic landscapes, vibrant cultures, and incredible Flores resorts. Start your journey in the charming town of Labuan Bajo, the gateway to the world famous
Komodo National Park
. This bustling coastal town offers a range of accommodations, from friendly Flores resorts and guesthouses to luxurious Flores Island hotels. You can also relax while enjoying fresh seafood at the many charming local restaurants while overlooking the picturesque harbor.
Discover Flores
on one of our readymade travel itineraries or discuss with the Secret Retreats team and build a tailor-made travel itinerary just for you.
Continuing eastward on Flores Island, visit the
Bena Traditional Village
and immerse yourself in the traditional
Manggarai
culture. Admire the unique architecture, megalithic stones, and learn about the local customs and beliefs. Consider booking a trek with the staff at one of our hotels in Flores island to
Kelimutu National Park
. This park boasts the famous tri-colored lakes, where the water changes colors due to the varying mineral compositions. The view from the summit of Kelimutu volcano is a sight to behold, and be sure not to ask your Secret Retreats Concierge to plan a day to discover the
Riung Marine Park
where you will enjoy a snorkeling or diving adventure in the crystal-clear waters. Explore the diverse marine life including dolphins, dugongs, and giant manta rays, and the colorful coral reefs that surround these uninhabited islands.
Itineraries in Indonesia:
Take a Trip to Komodo Island with Our Komodo National Park Hotels Team
Komodo Island is a UNESCO World Heritage Site and home to the iconic Komodo dragons, the world's largest lizards, and although there is a scarcity of Komodo national park hotels, our Flores Island hotels staff and the helpful Sumba Island resort team in concert with the Secret Retreats Concierge team are ready to put together an itinerary tailored for you including how to get to Komodo, where to stay, and what to see. From Labuan Bajo, you and your family can book a
liveaboard adventure
on one of our
Secret Cruises
or take a day trip to Komodo Island. Witness the awe-inspiring Komodo dragons in their natural habitat. Apart from these prehistoric creatures, other attractions on Komodo Island recommended by our Komodo resorts team include
Pink Beach
where you will experience the surreal beauty where the sand takes on a rosy hue. Snorkel amidst the vibrant coral reefs and enjoy the tranquility of this secluded paradise. Komodo National Park is a definite favorite with all our
Komodo national park
hotels staff. Explore the stunning marine biodiversity which stretches across multiple islands. Sail these beautiful waters on a
private charter phinisi yacht
or a join-in cabin cruise, go diving, and witness incredible underwater landscapes. Hike to the top of
Padar Island
for breathtaking panoramic views of the surrounding islands and turquoise waters. The dramatic landscape of jagged hills and pristine beaches will leave you in awe and without doubt one of the best ways to enjoy the Komodo National Park is by boat from 1 to 8 cabins for private charter or aboard our 12-cabin schooner, the
Ombak Putih Liveaboard
, which is available for join-in cabin cruises.
Step back in Time with Secret Retreats and Our Spectacular Sumba Island Hotels
Sumba Island, also known as the 'Land of the Megalithic' offers an entirely different experience through Sumba Island hotels. With its traditional villages, stunning beaches, and their unique
Pasola Festival
, this island is just waiting to be discovered. Stay in a fabulous Sumba island resort in
Waikabubak
or
Waingapu
, the two major towns, and venture out to explore the island's remarkable sights. Ask our Sumba hotels team about arranging a visit the traditional villages of
Tarung
and
Kodi
to witness the renowned Sumbanese architecture and impressive megalithic tombs. The traditional villages are known for their distinct thatched-roof houses and intricate wood carvings. If you happen to be there during the Pasola Festival (held in February or March), you'll have the opportunity to witness the exhilarating mock battle on horseback, a centuries-old tradition.
For nature enthusiasts, head to
Weekuri Lagoon
. Take a dip in the crystal-clear waters surrounded by limestone cliffs. This serene lagoon offers a unique swimming experience, and you can organize travel to the lagoon through your best resort in Sumba before taking a refreshing dip or simply relaxing while soaking in the beauty of the surroundings. Marvel at the cascading waterfalls of Lapopu, Mbawana, and Tanggedu, which offer a serene, picturesque backdrop for those seeking a touch of tranquility.
The Eastern Lesser Sunda Islands are a treasure trove of natural wonders, cultural heritage, and adventure. From the awe-inspiring landscapes to be admired from our Flores island hotels to the ancient traditions celebrated at our Sumba island hotels and the unique wildlife on Komodo Island, and some of the world's most stunning marine environments, this region offers an unforgettable holiday experience for you and your family. Don't miss the opportunity to explore the surrounding islands, easily accessible from our Flores resorts and Sumba hotels, such as
Alor
,
Rote
, and
Lembata
, to delve deeper into the beauty and diversity of this region. Whether you're seeking relaxation, adventure, or cultural immersion, the Eastern Lesser Sunda Islands have something for everyone.
Pack your bags and embark with Secret Retreats on an extraordinary journey to these undiscovered jewels of Indonesia. The Secret Retreats Concierge team are looking forward to hearing from you to help you plan and book your Indonesia holiday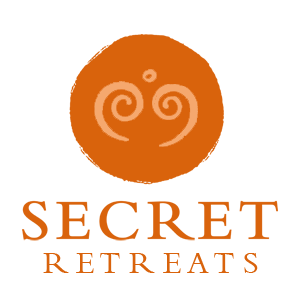 Travel Asia with Secret Retreats
Secret Retreats is a curated community of independent boutique hotel, villas, yachts and river boats keen to share their Asian Homes with travelers, sustainably and responsibly. Conservation of the environment, culture and traditions of Asia is of paramount importance to all in Secret Retreats. A community of like-minded hospitality professionals, we offer our guests authentic travel experiences that go beyond typical offerings to unveil the essence of Asia. Supporting the Asia based hoteliers and hospitality professionals and providing incredible holidays in Asia and tailor-made Asia travel itineraries direct to public ad travel agents.
Get inspired and make savings!
By booking direct with Secret Retreats and enjoy peace of mind from our full on the ground support. Contact our concierge and plan then book your Asia holiday now!
Over 100,000 subscriptions and counting, don't miss out! Subscribe to our newsletter an discover Asia with Secret Retreats