The Secret Retreats hotel team curate Madhya Pradesh hotels to share the best experiences of this fascinating region with you and once in a lifetime
wildlife safaris
and encounters in a region of India famous as the best place to see tigers. Our
heritage hotels
in Madhya Pradesh are specifically chosen as the best hotels near
Kanha tiger reserve
, for their peaceful naturalistic settings and their luxuriously comfortable amenities. If you are planning a holiday to Madhya Pradesh, contact the Secret Retreats concierge who will recommend and book for you the best luxury hotels in Madhya Pradesh that will guarantee you a comfortable night's sleep and easy access to some of the very best wildlife encounters in India.
Hotels in Madhya Pradesh:
Flame of The Forest Safari Lodge
Wildlife Retreat
BOOK
---
Flame of The Forest Safari Lodge
---
The Bagh Resort, Kanha
Wildlife Retreat
BOOK
---
Stay at Flame of the Forest Safari Lodge for a superlative Indian safari experience
For those looking to reconnect with nature, the
Flame of the Forest Safari Lodge
, set on 10 acres of private forest, has to be top of the list for places to stay in Madhya Pradesh. Highly recommended by returning guests and luxury travel agents, from one of their 4 spacious cottages, you'll get to marvel at views of the
local wildlife
at the nearby river and within the surrounding forest. While you're there, immerse yourself with the sounds, sights and smells of the forest from your doorstep. This Kanha boutique hotel safari lodge also pride themselves in their involvement with the
local community
, working together with indigenous people from the area to build the lodge using the traditional crafts and skills of Madhya Pradesh. The owners also planted over 2,000 trees while building the lodge, playing a role in local conservation and preservation of the forest environment. In addition to all the comfortable amenities in the cottages, enjoy the outdoor yoga pavilion at the Kanha safari lodge. From Flame of the Forest Kanha, you're also ideally situated to explore and discover local tribal villages and visit local markets.
Itineraries in India:
The pick of the Madhya Pradesh Hotels – The Bagh Resort, Kanha
Nestled in a forest just 15 minutes from the Mukki Gate of the Kanha National Park our pick of the Madhya Pradesh hotels here has to be the
Bagh Resort, Kanha
. Located in the Central Highlands, The Bagh Resort, Kanha is a fantastic place to stay and combines comfort and convenience. The resort's owner is a passionate and knowledgeable
ornithologist
, who has picked a location that positions guests near one of India's richest and most abundant locations for bird watching. Starting from the luxury of their accommodations, guests can take advantage of guided safaris by expert naturalists to learn about Madhya Pradesh's rich and varied
wildlife
and
birdlife
. After the safari concludes, you may wish to delve into learning about the life and cultures of Central Asia's indigenous tribes. Whether you crave bird watching, relaxing in this 24-room retreat, exploring on a
guided safari
, or meeting and learning about the lifestyles of the nearby indigenous peoples that call this beautiful and wild region home and live in harmony with nature. We're sure you will treasure these unique and wonderful experiences!
Hotels near Kanha National Park for thrilling tiger encounters
We've found the best hotels near Kanha National Park for thrilling wildlife encounters. With a tiger population of over 500 animals, Madhya Pradesh has the largest population of
Bengal tigers
in India, giving you a real chance to encounter a tiger in the wild. In addition to being home to a large tiger population, Kanha National Park is part of Project Tiger, making it a designated conservation area where tiger populations are protected against encroachment or disturbance from human activity. Eyes piercing through the lower canopy, unwavering and keen, poised and ready, its claws drift silently over the leafy materials that covers the forest floor nothing compares to the experience seeing a 400 pound Bengal Tiger with your own eyes. Truly a rare natural beauty to behold, many artists have sought to capture its essence: From historic temples to beloved children's books. The Bagh Resort Kanha is within walking distance of the Mukki Gate of Kanha National Park, and Flame of the Forest Safari lodge offers guided wildlife safari tours.
Reconnect with nature while enjoying luxury hotels in Madhya Pradesh
Reconnect with nature from luxury hotels in Madhya Pradesh that have been hand-picked to share with you stunning views and relaxing soundscapes directly from the Indian forest. The
sacred Narmada River
snakes its way across much of Madhya Pradesh, India. Joined by many rivers and tributaries, the Narmada River is a meeting point for all manner of India's rich flora and fauna. The low lightly wooded foliage of region make it easier for wildlife lovers to see what might otherwise be hidden by the dense jungle of other areas. Wildlife observers are likely to enjoy sightings of
Barasingha Deer, Sloth Bears, Gaurs, Asian Wild Dogs, Kingfishers
, majestic
Crested Serpent Eagles
, and many more fascinating animals. It is thought that the Kanha Tiger Reserve may just be one of the areas which inspired
Kipling's Jungle Book
and you may just see some of the animals that inspired Kipling's characters. If you raise your gaze from the undergrowth to the canopy above, you'll also enjoy an abundance of colourful local birdlife too, featuring more than 300 species. Special encounters with the large variety of local wildlife will make your Madhya Pradesh holiday truly unforgettable. All these natural wonders await you in this stunning region, where incredible hospitality awaits you at the best hotels in Madhya Pradesh on a Secret Retreats tailor-made holiday itinerary.  
Heritage hotels in Madhya Pradesh as a starting point for experiencing local life and culture
Stay at one of our Heritage hotels in Madhya Pradesh as a starting point for experiencing local life and culture. Whichever of our favourite luxury hotels or resorts you choose to stay at, you'll have the chance to explore the life and culture of the people and communities that have long called this region home? Take a guided excursion to local villages and markets, practice traditional
Indian yoga
, taste
local cuisines
, sample seasonal fresh produce, shop from a variety of intriguing and beautiful handmade items and the rich fabrics and patterns that are sure to capture your attention. In addition to catching a glimpse of what the people in the area eat and how they live, local markets give you the opportunity to purchase unique souvenirs to remember your trip by. Contact the Secret Retreats Concierge and start planning your incredible wildlife safari holiday in Madhya Pradesh today.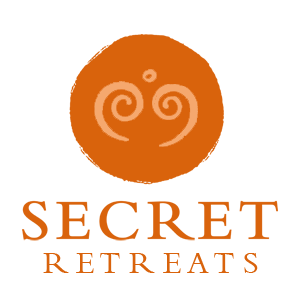 Travel Asia with Secret Retreats
Secret Retreats is a curated community of independent boutique hotel, villas, yachts and river boats keen to share their Asian Homes with travelers, sustainably and responsibly. Conservation of the environment, culture and traditions of Asia is of paramount importance to all in Secret Retreats. A community of like-minded hospitality professionals, we offer our guests authentic travel experiences that go beyond typical offerings to unveil the essence of Asia. Supporting the Asia based hoteliers and hospitality professionals and providing incredible holidays in Asia and tailor-made Asia travel itineraries direct to public ad travel agents.
Get inspired and make savings!
By booking direct with Secret Retreats and enjoy peace of mind from our full on the ground support. Contact our concierge and plan then book your Asia holiday now!
Over 100,000 subscriptions and counting, don't miss out! Subscribe to our newsletter an discover Asia with Secret Retreats