A Taste of India
- A Secret Retreats journey -
---
---
This journey has been personally designed by Sucheta and Hans,
hosts at Summertime Villa in Goa, who have explored all corners of India both for pleasure and as their occupation share with you here their best selection.
All our itineraries have generally been constructed on the basis of the rooms that have the most charm or best view, and not necessarily the first prices, nor the most expensive suites.
We can of course adjust according to your request.
---
Highlights of the Journey:
The Taj Mahal at Agra
Colourful cities and palaces of Rajasthan
Wonderful small handpicked hotels
Possible extension to the beaches of Goa
Join for a veritable feast of a tour, as you journey from bustling Delhi through colourful Rajasthan. You begin by visiting the amazing Taj Mahal, continue to the iconic cities of Jaipur and Udaipur and also stay for two nights in a lovely retreat in the small town of Barli. Along the way you will discover many facets of Indian culture, including the country's delicious food.
---
NEED HELP ?
Contact the concierge on
---
Your Journey Day by Day
10 Days / 9 Nights ext 4 Days / 3 Nights from
1,650 USD
/person
and for the 3 night-extension:
410 USD
/person (based on 2 persons sharing the same room )
based on 2 people sharing
Day 1 :
Delhi ( - / - / -)
Arrive in Delhi, where you'll be met by your English-speaking representative, and go straight to your hotel, where you can relax the remainder of the day to recuperate from the jet lag. You stay for two nights in Colonel's Retreat, a cosy little hotel with cheerful rooms, comfortable lounges on every floor, a rooftop restaurant (only open to resident guests) and a warm, homely feel.
Day 2 :
Delhi ( B / - / -)
In the morning you travel by metro and cycle rickshaw to the heart of New Delhi. You make your way through the fascinating maze of narrow streets around the main street of Old Delhi, Chandni Chowk, a bustling jumble of craft shops, traders, mosques and temples. At one end of this street is the huge Red Fort, the symbol of Delhi, which contains within it palaces and impressive public buildings. At the other is the colourful and aromatic Spice Market, the roof of which offers great views over Old Delhi. The afternoon is at leisure.
Day 3 :
Agra ( B / - / -)
Time to leave New Delhi and head to Agra: you board the early morning express train to Agra. Back in the 16th century, the Mughals made Agra the capital of India and constructed all those world-famous monuments such as the Taj Mahal and Agra Fort which you will visit on an afternoon guided tour. The Taj Mahal is one of the most fascinating and beautiful monuments of the world. About 20,000 workers were employed in its construction, completed after some 20 years. So perfect are the proportions of the Taj and so exquisite its workmanship that this is really one of the world's most marvelous buildings.
HOTEL:
The Grand Imperial, Agra's only heritage hotel.
Day 4 :
Jaipur ( B / - / -)
Leaving Agra after breakfast you drive to the abandoned Moghul capital of Fatehpur Sikri, a complex of forts, palaces and mosques built in sandstone. From here continue to India's desert capital of Jaipur, affectionately referred to as the Pink City because of the pink walls and buildings of the old city. You stay for two nights in Alsisar Haveli, a beautiful old aristocratic mansion with sun-dappled courtyards, a beautiful pool and a truly spectacular mirrored dining hall.
Day 5 :
Jaipur ( B / - / -)
Start early today to join a walking tour of Jaipur where you can observe local artisans in their workshops and see how people still live a very traditional life in the narrow streets of the Pink City. At the same time, you'll have an opportunity to sample some of the regions culinary delights from some of the city's most popular street food vendors. Afterwards you visit Jaipur's famous City Palace and the Observatory. In the afternoon you head for the fabulous Amber Fort, situated 11 km north of from Jaipur, and walk the steep paths leading to a magnificent complex of palaces, halls, pavilions, gardens and temples.
Day 6 :
Barli ( B / - / -)
After breakfast you drive to Barli, a small town in central Rajasthan. It houses Fort Barli, a charming fortress converted into a small hotel, with spacious, quirky rooms, excellent food and service, and a particularly relaxing feel. Stroll about and explore this small castle, looking for secret courtyards and watching the bird life that this wetland region is known for. In the afternoon, you get to ride a bullock cart on a slow loop through the village of Barli, getting to meet the locals, especially the village children, who see this as huge entertainment and will practically demand to have photos taken with you – a great way of to know rural India.
Day 7 :
Barli ( B / - / -)
Barli is both a great place to relax in the courtyards or by the pool, or to enjoy a number of activities that the hotel can organize for you, starting from early-morning birding in the surrounding area, to spa and wellness services, to a special candelight royal dinner in the 'sheesh mahal' (hall of mirrors). You can also explore Barli village on your own, from the cenotaphs and village temple, to simply getting to know the locals.
Day 8 :
Udaipur ( B / - / -)
Today you continue to Udaipur. Set around the vast Pichola Lake and dominated by dramatic palaces, Udaipur is surely Rajasthan's most picturesque city. High whitewashed houses and narrow, winding alleys lend it an almost medieval charm. You stay for two nights in the lovely Udai Kothi, located on the ghats of Lake Pichola. This charming hotel offers characterful rooms and a terrific rooftop with a pool and a restaurant with great views over the lake.
Day 9 :
Udaipur ( B / - / -)
This morning you visit the City Palace, carved out of yellow sandstone on the banks of the Lake Pichola. The main part of the City Palace is now preserved as a museum and houses a large and varied collection of mosaics, glass and porcelain figures, miniatures and paintings. Nearby is the Jagdish temple, a centre of constant activity. Afterwards you can enjoy a boat ride on Lake Pichola. The rest of the day can be spent wandering the city's bazaars, a maze of narrow streets.
EXTENSION TO GOA
In order to relax by the sea after crossing Rajasthan:
Day 10 :
Udaipur – Departure via Mumbai/Delhi or an extension to Goa ( B / - / -)
Today your tour ends after breakfast. We will arrange a transfer for you to Udaipur airport to connect with your onward flight. From Udaipur you can either fly to Delhi or to Mumbai, or fly via Mumbai to Goa to combine your journey through Rajasthan with a few days in the former Portuguese colony of Goa.
The former Portuguese colony of Goa is famous for its easy-going ambience, good food, and lovely climate. It boasts a coastline with beautiful beaches; palm fringed rivers, lush scenery with paddy fields, mango groves and white washed villas. You stay for three nights in Wildflower Villas, a laid-back resort on a hillside, with unique villas strung around a lush organic garden. Wildflower offers a serene location with beautiful views across the paddy fields and hills of north Goa.
HOTEL:
Wildflower Villas or Summertime Villa for more than 3 persons
Day 11 :
Goa ( B / - / -)
These days, Goa's easy-going ambience, good food, and lovely climate have made it one of the most popular beach destinations in India to unwind. You have a full day at leisure to relax near the pool or head for the beach. Alternatively, you can take a car to one of Goa's best beaches, visit the nearby Reis Magos fort, or charter our 42ft luxury motor yacht, the Solita, to cruise out to sea to watch dolphins play or sail up river to explore Goa's backwaters and birdlife.
HOTEL:
Wildflower Villas or Summertime Villa for more than 3 persons
Day 12 :
Goa ( B / - / -)
A guided morning tour will introduce you to Fontainhas, the old Latin quarter of Panjim, which has preserved its Portuguese heritage remarkably well with overhanging balconies and red-tiled roofs, white-washed churches and numerous small cafes and bars. Not far away are the Churches of Old Goa which are the standing monuments to the legacy left behind by the Portuguese. You have the option to round off your morning tour with lunch in Panaji's Mum's Kitchen, which menu comprises of traditional recipes, which have been sourced from Hindu, Christian and Portuguese families from all over Goa.
HOTEL:
Wildflower Villas or Summertime Villa for more than 3 persons
Day 13 :
Goa – Airport ( B / - / -)
Your tour ends after breakfast. We will organize a transfer for you to the Goa airport to connect with your onward travel.

Note: For two or three couples, you will stay at Summertime Villa. Summertime is a 3-bedroom villa which is perfect for 4 to 6 people, a laid-back luxury villa in Goa with tropical gardens, koi pond, and infinity pool. You'll enjoy total privacy in a secluded location, yet close to the famous beaches in north Goa.
Your Accommodation on this Asia Travel Itinerary
---
Colonel's Retreat
Grand Imperial
Alsisar Haveli
Fort Barli
Udai Kothi
Wildflower Villas
A Taste of India
10 Days / 9 Nights ext 4 Days / 3 Nights
from
1,650 USD
/person
and for the 3 night-extension:
410 USD
/person (based on 2 persons sharing the same room )
based on 2 people sharing
---
The total price includes:
Accommodation on a bed & breakfast basis in the hotels detailed in the itinerary.
Train Tickets by Gaatiman Express (AC - Chair Car) from Delhi to Agra (08:10/09:50).
Private AC chauffeur-driven car/coach from Day 3 (Agra) to Day 8 (Udaipur).
All transport for transfers and sightseeing by private AC chauffeur-driven car/coach.
Local English-speaking guide for the half day tour of Old Delhi by metro & rickshaw on Day 2.
Local English-speaking guide for the half day tour of Agra on Day 3.
Local English-speaking guide for the walking tour of Jaipur on Day 5.
Local English-speaking guide for the excursion to Amber Fort on Day 5.
Local English-speaking guide for the half day city tour of Udaipur on Day 9.
Boat ride on Pichola lake (by shared boat) on Day 9.
Local English-speaking guide for the half day tour of Panjim & the Churches of Old Goa on Day 12.
The total price does not include:
VISA - A valid visa for India is required – please enquire and apply with the Indian Embassy in your country of residence well in advance or your travel dates (Please make sure your passport is valid for 6 months beyond your departure date and that you have a valid visa for entry to India).
Early/late check in/out service at hotels. Check-in and check-out time in Indian hotels is generally fixed at 12 noon. Early or late service is subject to availability.
Tips and gratuities.
Services, Meals and Drinks other than those detailed in the itinerary.
Laundry, telephone calls and expenditure of a personal nature.
Entrance fees (unless specifically detailed in the inclusions) and extra charges for camera and video.
Travel Insurance (a requirement).
---
This Secret Journey was designed in cooperation with Sucheta and Hans and Odyssey Tours (License CIN U92410MH1992PTCO66430)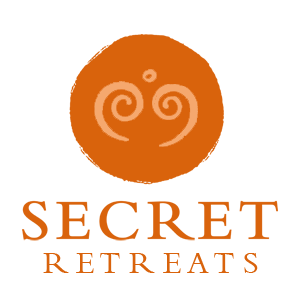 Travel Asia with Secret Retreats
Secret Retreats is a curated community of independent boutique hotel, villas, yachts and river boats keen to share their Asian Homes with travelers, sustainably and responsibly. Conservation of the environment, culture and traditions of Asia is of paramount importance to all in Secret Retreats. A community of like-minded hospitality professionals, we offer our guests authentic travel experiences that go beyond typical offerings to unveil the essence of Asia. Supporting the Asia based hoteliers and hospitality professionals and providing incredible holidays in Asia and tailor-made Asia travel itineraries direct to public ad travel agents.
Get inspired and make savings!
By booking direct with Secret Retreats and enjoy peace of mind from our full on the ground support. Contact our concierge and plan then book your Asia holiday now!
Over 100,000 subscriptions and counting, don't miss out! Subscribe to our newsletter an discover Asia with Secret Retreats