Those seeking a destination less travelled need look no further than our heritage properties and hotels in Timor-Leste. This tiny hidden gem nestled in Southeast Asia offers lush jungle, towering mountains, pristine beaches, breathtaking landscapes, and just about the warmest hospitality you could hope to find. Situated to the north of Australia, Timor-Leste, or East Timor, occupies the eastern half of the island of Timor and includes the smaller islands of Jaco and Ataúro. The best Timor-Leste accommodation welcomes visitors with open arms and a range of East Timor hotels and Timor-Leste resorts not only showcase the islands history but also provide an unforgettable experience for explorers keen to find out more about this captivating country. And few heritage hotels do this as well or as captivatingly as the
Balibo Fort Hotel
. Set in the mountains about two-and-a-half hours' drive south-west from Dili, Balibo Fort enjoys panoramic views of the
Bobonaro mountains
and the
Savu Sea
to the north. Today a wonderful mountain retreat, the 400-year-old fort has many stories to tell of the turbulent history that has formed and shaped Timor Leste over the years. The views at this wonderful heritage hotel are stunning, and the region offers some excellent hiking and trekking opportunities.
Hotels in Timor Leste:
Balibó Fort Hotel
On the Hills
BOOK
---
QUIZ:
What is your ideal holiday destination?
---
Historic hotels in Timor-Leste in the Heart of the Island's Heritage
Historic hotels in Timor-Leste are the perfect springboard for diving into the nation's astonishing heritage. The capital city of
Dili
is home to several architectural treasures, such as the
Palácio do Governo
(Government Palace) and the
Old Market Building
. These grand structures exude colonial charm and offer a glimpse into the country's past. For a deeper immersion into Timorese heritage, ask the Secret Retreats team booking your Timor-Leste accommodation and planning your travel itinerary to organize a visit to a rural community to discover the concept of
lulik
, or sacredness. These serene locales are famous for ancient stone houses called '
uma lulik
' - these sacred houses are the central focus of East-Timor communities and offer an insight into the ancestral way of life. The villages with their lush rice fields and rich traditions are idyllic settings to kick back and relax in a Timor-Leste boutique hotel for a day or two.
Itineraries in A Curated Collection of Hotels:
Explore Dili from Secret Retreats Timor-Leste Luxury Hotels and Timor-Leste Resorts
Timor-Leste luxury hotels and Timor-Leste resorts neatly blend modern comforts with local charm, ensuring a delightful stay for you and your family. In Dili, luxury options include East Timor hotels with stunning ocean views. These opulent establishments boast world-class amenities, including pools, spas, and exceptional dining experiences. Immerse yourself in the vibrant cultural diversity of Timor Leste's capital by visiting local markets and seeking out traditional ceremonies.
Tais Market
in Dili offers an array of traditional textiles and handcrafted jewelry. Make sure getting to see the traditional Timorese dance, known as the '
Tebe
,' is part of your Secret Retreats Timor-Leste boutique hotel itinerary. The Tebe is typically performed whenever there is something that needs celebrating. History buffs staying at Dili hotels in Timor-Leste will want to explore Timor Leste's poignant past by visiting sites like the
Santa Cruz Cemetery
and the
Resistance Museum
. The Santa Cruz Cemetery memorializes the victims of the 1991 massacre and serves as a reminder of the nation's struggle for independence. The Resistance Museum offers an in-depth look into the country's tumultuous past, documenting the resilience and determination of the Timorese people.
Exploring the Rest of the Island from your Timor-Leste Boutique Hotel
For travelers seeking a more immersive cultural experience, a heritage hotel Timor-Leste or community-based eco-lodge provides a unique opportunity to connect with locals and lose yourself in nature. Timor-Leste accommodation on
Ataúro Island
, offer rustic East Timor resorts that embrace sustainability and offer activities such as snorkeling, trekking, and interacting with local fishermen. The island's unparalleled natural beauty is never more than a stone's throw from the foyer of your Timor-Leste Boutique hotel. The country is adorned with
pristine beaches
, lush mountains, and vibrant coral reefs.
Jaco Island
, just off the eastern most point of the mainland, and a protected nature reserve, is a must-visit for its untouched white sands and crystal-clear waters. The uninhabited island is ideal
for snorkeling
,
bird-watching
, and tranquil walks along its idyllic shores. Jaco is easily accessible on a small boat booked through the Secret Retreats team at your East Timor accommodation.
Outdoor Adventures and Marine Marvels from your Timor-Leste Boutique Hotel
Timor's diverse landscape provides ample opportunities for adventure enthusiasts booked into a Timor-Leste boutique hotel.
Mount Ramelau
, the highest peak in the country, offers breathtaking views and challenging trekking routes. The island's rugged terrain is also perfect for off-road cycling, with routes that take you through picturesque villages and scenic landscapes. Book the Balibo Fort Hotel with Secret Retreats for a stunning mountain retreat set within the
300-year-old Balibo Fort
with spectacular views across the Balibo Fort walls, the Timor Sea, and the
Oecussi-Ambeno Enclave
. Dive into the underwater wonders of Timor by exploring its vibrant coral reefs. Book one of our certified dive operators through our East Timor resorts to Ataúro Island. Located northwest of Dili, Ataúro Island is a renowned diving destination. Its pristine waters are home to an abundance of marine life, including colorful coral gardens, turtles, and even the elusive dugong. Experienced divers can also explore the famed dive sites of Com and Jaco Reef, where
encounters with reef sharks and manta rays
await.
Whether it's immersing yourself in the local culture, diving into pristine waters, or embarking on historical journeys, Timor Leste promises an unforgettable experience that will leave you captivated and longing to return. Plan your travels and book your hotel in Timor Leste today with Secret Retreats.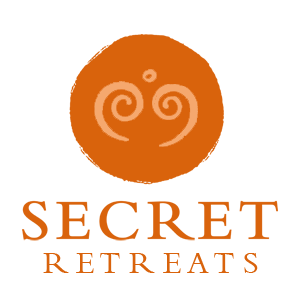 Travel Asia with Secret Retreats
Secret Retreats is a curated community of independent boutique hotel, villas, yachts and river boats keen to share their Asian Homes with travelers, sustainably and responsibly. Conservation of the environment, culture and traditions of Asia is of paramount importance to all in Secret Retreats. A community of like-minded hospitality professionals, we offer our guests authentic travel experiences that go beyond typical offerings to unveil the essence of Asia. Supporting the Asia based hoteliers and hospitality professionals and providing incredible holidays in Asia and tailor-made Asia travel itineraries direct to public ad travel agents.
Get inspired and make savings!
By booking direct with Secret Retreats and enjoy peace of mind from our full on the ground support. Contact our concierge and plan then book your Asia holiday now!
Over 100,000 subscriptions and counting, don't miss out! Subscribe to our newsletter an discover Asia with Secret Retreats