Secret Retreats presents a collection of the best luxury boutique hotels in India, which can be considered among the most beautiful hotels in India. From glammed-up
tents
and a 150-year-old
fort
, to delightful
houseboats
and stand-alone
villas
for a group of friends or family holiday, Secret Retreats has is all. Staying in beautiful heritage hotels in India allows curious travellers to experience daily castle life and meet the charismatic owners. Across numerous states and diverse landscapes, Secret Retreats' collection of beautiful resorts in India has something for everyone. Whether it is solitude in the
mountains
, sunshine by the
sea
, or quiet river life you're after, Secrets Retreats is sure to have your match.
Hotels in India:
Learn more
Hotels in Darjeeling
---
Learn more
Hotels in Delhi
---
Learn more
Hotels in Gujarat
---
Learn more
Hotels in Himalayas
---
Learn more
Hotels in Kashmir
---
Learn more
Hotels in Kerala
---
Learn more
Hotels in Kolkata – West Bengal
---
Hotels in Kolkata – West Bengal
---
Learn more
Hotels in Ladakh
---
Learn more
Hotels in Madhya Pradesh
---
Learn more
Hotels in Mumbai
---
Learn more
Hotels in Odisha
---
Learn more
Hotels in Rajasthan
---
Learn more
Hotels in Rishikesh
---
Learn more
Hotels in Varanasi & Ganges River
---
Hotels in Varanasi & Ganges River
---
Stay in a Heritage Hotel in India to Experience the History and Landscape of this Vibrant Country
Experience the beauty and charm of staying in a heritage hotel in India, with its dramatic history, unique culture and generous hospitality. Officially called the Republic of India, and the world's second most populous country, India is a federation comprising 28 states and seven union territories. Dating back thousands of years, this vast nation has it all—mountains, beaches,
UNESCO World Heritage sites
, national parks, deserts, thick jungles, forests, palaces, backwaters, rivers, plains, bustling cities, hill stations and more. From the magnificent landscapes in
Kashmir
, tranquil backwaters in Kerala, and historic treasures of medieval India's royal Rajputs in
Rajasthan
, to the almost extinct tigers in the
Bandhavgarh National Park's wildlife sanctuary
in Madhya Pradesh – India's range of encounters and experiences is limitless.
Stay in Secret Retreats' collection of unique hotels in India and experience the electrifying culture. The amalgamation of ethnic groups, religions, and hundreds of living languages, enhanced by innumerable vibrant
festivals
, spiritual
rituals
and eclectic
celebrations
, makes India as dizzying as it is captivating. In addition to its mélange of arts, handicrafts and music, the cuisine here is as multi-layered as its people. Each region has its own specialties and the enigmatic, diverse land truly captures the soul of multi-dimensional India.
Itineraries in India:
Secret Retreats' Collection of Boutique Hotels and Luxury Resorts in India Present a Unique Variety of Experiences
With so many luxury resorts in India to choose from, Secret Retreats provides a variety of unique locations, experiences and some of the best boutique hotels in India. Stay in a beautifully furnished 9-bedroom penthouse overlooking the bustling streets of
Calcutta
. Now known as Kolkata, the capital city of West Bengal is decorated by its
colonial past
. While in the city, visit Mother Teresa's house, the Victoria Monument or the striking Kali Temple. From Kolkata, take a detour to the seaside in
Goa
, where the
Portuguese influence
and heritage is still apparent and life is like nowhere else in India. Goa's mile-long beaches dotted with churches, forts, temples, colourful markets and vibrant nightlife ensure an exciting escape. Afterwards, disappear into the
Himalayas
for some quiet reflection and stay at one of the most exquisite boutique hotels in India, with 180-degree views of the Kumaon
Himalayas
.
In Ladakh, Kashmir, get the royal treatment in a historic palace hotel or go glamping on the grounds of a 100-year-old heritage house. The name
Kashmir
evokes images of travel and romance, and what could be more romantic than a stay on a
Dal Lake houseboat in Srinagar
, the summer capital of Kashmir. Explore the mega metropolis of Mumbai and see the iconic Gateway of India or feast your eyes on the colourful palaces and forts in the
Pink City of Jaipur
. Jaipur is also renowned for its shopping including fabrics, carpets, local handicrafts, camel leather goods, gems, blue pottery and exquisite jewellery for sale.
To tantalise your senses, enjoy a variety of activities in and around Secret Retreats' collection of boutique hotels and heritage hotels in India. Including mountain treks,
Ayurvedic massage
treatments, Indian cooking classes, meditation or explore temples, historical monuments and witness the dazzling celebrations of India's numerous festivals. From small boutique hotels in India to 5-star properties in India, Secret Retreats offers an exquisite collection.
Private Homes, Family-Run Properties and Heritage Hotels in India
All Secret Retreats heritage hotels in Kashmir, India, are privately owned. Each property is closely connected with its location from the luxury houseboats in Srinagar to the Heritage hotel in Ladakh. The owners, staff and management are proud to share their home with their guests and unlock the region's secrets with you as they share their local knowledge and favourite spots.
Many of India's
heritage hotels
are still home to their owners while guests are staying, so a guest is often treated like a visiting relative or friend rather than a hotel patron. Owners take pride in the heritage of the property and aim to treat guests to a luxurious and comfortable stay.
Enjoy the Country's Diverse Landscape and Wildlife by Staying at the Most Beautiful Hotels in India
Stay with Secret Retreats in the most beautiful hotels in India to witness the majesty of nature. The Himalayan region of India is particularly known for a wide variety of wildlife.
Bird watching
is especially popular, due to the large number and variety of migratory birds that can be spotted throughout the year. In
Ladakh
,
snow leopard
expeditions to the Hemis National Park and expeditions to the Changthang Wildlife Sanctuary can be arranged. Look out for
Tibetan wolves
, the endangered
Eurasian brown bears
, red foxes, argali (Tibetan sheep), bharal (blue sheep), golden eagles, lammergeier vultures, Himalayan griffon vultures, Himalayan snowcocks and more. Trek through Ranipuram hill station or the Wayanad spice station in
Kerala
to see bamboo, orchid and
tea plantations
. The latter is also home to elephants, bison, spotted deer, tigers, leopards, bears and wild board amongst other species.
The owners of the unique boutique hotels in India found in Secret Retreats' collection take pride in what they do and remain advocates of sustainable tourism, cultivating
environmentally friendly
practices wherever possible and supporting their
local communities
through education and empowerment. Begin browsing our boutique hotels in India today to start planning your Indian holiday!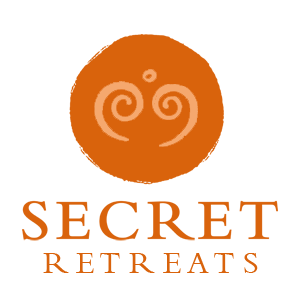 Travel Asia with Secret Retreats
Secret Retreats is a curated community of independent boutique hotel, villas, yachts and river boats keen to share their Asian Homes with travelers, sustainably and responsibly. Conservation of the environment, culture and traditions of Asia is of paramount importance to all in Secret Retreats. A community of like-minded hospitality professionals, we offer our guests authentic travel experiences that go beyond typical offerings to unveil the essence of Asia. Supporting the Asia based hoteliers and hospitality professionals and providing incredible holidays in Asia and tailor-made Asia travel itineraries direct to public ad travel agents.
Get inspired and make savings!
By booking direct with Secret Retreats and enjoy peace of mind from our full on the ground support. Contact our concierge and plan then book your Asia holiday now!
Over 100,000 subscriptions and counting, don't miss out! Subscribe to our newsletter an discover Asia with Secret Retreats