Pokhara, Nepal's largest city, lies within the
Pokhara Valley
dwarfed by massive Himalayan peaks it is the gateway to the Annapurna circuit conservation area and the Secret Retreats luxury hotels in Pokhara make the prefect base for your Annapurna trekking holiday. Located on the valley floor, nestled within rivers and beautiful lakes, the city's low rose sprawl runs for nearly 8miles but for Secret Retreats the best place to stay in Pokhara is off the valley floor, above the hustle and bustle of a busy city, and gaining breathtaking panoramic
Himalayan
views from your Secret Retreats boutique hotel. Of all the hotels in Pokhara with swimming pool, the pool at the Tiger Mountain Pokhara Lodge must have the best view of all. Looking towards the Annapurna range, Fishtail Mountain dominates the view, and the Himalayan views are not just the reserve of the pool. The views from the cottage rooms of this luxury lodge are also taking advantage of its lofty location above the valley floor making it one of the top hotels in Pokhara for Himalayan views. Located at over 300m above the valley floor (weather permitting!) absolutely stunning views are assured from the Tiger Mountain Pokhara Lodge.
Hotels in Pokhara Valley:
Tiger Mountain Pokhara Lodge
---
Learn more
Tiger Mountain Pokhara Lodge
---
don't know
where to go?
contact
the Concierge
---
A Nepal Eco Resort in Pokhara that sets the benchmarks
Locally owned, staffed and managed the
Tiger Mountain Pokhara Lodge
works closely with its local Nepali community to support and preserve both the environment and the local cultures with this
Nepal eco resort
one of the pioneers of responsible conservation tourism in the region and has long assisted many other Secret Retreats hoteliers with their implementations of responsible and sustainable tourism best practices. As one of
the best hotels in Pokhara
they truly practice what they preach and their
responsible tourism efforts
are independently verified by the JUSTreport Verification Services UK. They are also one of the
hotels in Pokhara
that works with Pack for a Purpose which works with local communities and inbound travellers matching the communities needs to travellers' generosity by encouraging targeted donations of supplies instead of simply money, supplying exactly what the communities need in each case and getting straight to the heart of their supply needs with each donation.
Built from local handcut stone and employing traditional techniques the 8 cottage rooms create the perfect space to relax between treks, walks or days immersing yourself in
Nepali culture
. The cottages all feature large windows and verandahs that offer incredible views from the rooms. And the main lodge set around a traditional Nepali courtyard also commands stunning views and makes the perfect spot, around a log fire, to enjoy pre-dinner drinks or swap stories through the firelight.
Itineraries in Nepal:
Nepal
Refreshing Countryside Walks in Pokhara Valley
---
5 days / 4 nights
1,640 USD
Learn more
Nepal
Refreshing Countryside Walks in Pokhara Valley
---
5 days / 4 nights
1,640 USD
---
India - Nepal - Bhutan - Himalayas
The Great Himalayan Journey
---
14 days/13 nights
4,460 USD
Learn more
India - Nepal - Bhutan - Himalayas
The Great Himalayan Journey
---
14 days/13 nights
4,460 USD
---
Learn more
Nepal
A Himalaya Transect
---
10 days / 9 nights
5,450 USD
---
Nepal
A Himalaya Transect
---
10 days / 9 nights
5,450 USD
Learn more
8 days / 7 nights
3,760 USD
---
8 days / 7 nights
3,760 USD
Some of the best short treks in Nepal are on your doorstep in Pokhara
With a gentle sub-tropical climate cooled by elevation with summer (August through October) temperatures typically between 17 and 30 °C and in winter (December through February) between 8 and 21 °C, Pokhara makes for the perfect location for trekking throughout the year for all levels of difficulty. Pokhara's lowest point is at around 800m at its southern end and with
Tiger Mountain Pokhara Lodge
at 300m or so above this, the lodge makes an excellent start point for both some simple walks and more challenging treks. Surrounded by forest and traditional villages there are lots of options for guided walks in the area around the lodge. Short simple walks following trails carved by the steps of the local villagers the lodge's knowledgeable guides will share with you information on the local lifestyles and help you spot some of the wonderful
birdlife
that inhabits these
forested slopes
. For more challenging treks the
Gurung Village Walk
is not to be missed, 6+ hours of varied terrain and elevation this walk will introduce you to the hardy Gurung people, the dominant ethnic group and the source of recruits for both the Nepali army and the famed
Gurkha Regiment
.
To enjoy some of the best sunset views over Pokhara, a walk to the
Shanti Stupa
or World Peace Temple is a must. The Peace Pagoda, opened in 1999, offers incredible views towards the Annapurna mountains, Fishtail, Dhaulagiri, Annapurna South, and Annapurna III. The walk starts at the end of the
Fewa Tal lake
and then climbs the steep forested slopes to the peace pagoda. From here you can return to the lake shore and take a ride in one of the colourful local boats, or 'doongas', across to Pokhara's busy lakeside area of Barahi Ghat and take in some shopping or a refreshing drink at one of the local bars or dine at one of the many restaurants in this part of the city. The Secret Retreats
boutique hotel Pokhara
team and Secret Retreats concierges can all assist you with planning your Himalaya trip, from the many walks and treks all of which are professionally guided to any of the other popular activities in Pokhara including paragliding, climbing, mountain biking, canoeing on the lakes, white water rafting or for those looking for something more relaxing, perhaps a trip to one of the many museums or temples (International Mountain Museum telling the story of mountaineering and the Gurkha Memorial Museum telling the story of these amazing Nepali soldiers are certainly worth a visit) or taking lessons in yoga or meditation as Pokhara. Or even Himalayan golf! Certainly one of the most unique golf courses in the world. Designed by Major Ram Gurung MBE this challenging 18hole (6,100yards, par 70) golf course is located within the river canyon of the Bijayapur river with the Annapurna mountains as its backdrop.
Simply the Secret Retreats favourite or the best hotel in Pokhara Nepal, you choose!
It's quite a claim to say
Tiger Mountain Pokhara Lodge
is the
best hotel in Pokhara Nepal
but taking all of the Secret Retreats benchmarks for what makes a great boutique hotel, Tiger Mountain Lodge has it all. From their sincere approach to
conservation and responsible tourism
to their excellent standard of '
home from home
' style hospitality, a stay here really feels like a stay with friends, friends who anticipate and cater to your very need admittedly, but a stay with friends nonetheless. This luxury hotel in Pokhara is set in a perfect location, offering guests breathtaking views of the valley and Annapurna mountains beyond and makes the perfect start point for both simple walks and more serious treks into the scenery to enjoy and learn about the flora and fauna and to meet the local villagers and learn about their traditions and way of life. All this and more makes
Tiger Mountain Pokhara Lodge
the best hotel in Pokhara for the Secret Retreats team.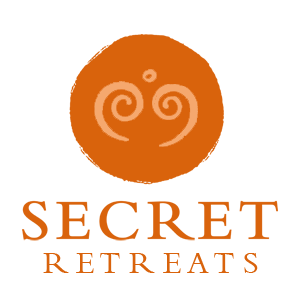 Travel Asia with Secret Retreats
Secret Retreats is a curated community of independent boutique hotel, villas, yachts and river boats keen to share their Asian Homes with travelers, sustainably and responsibly. Conservation of the environment, culture and traditions of Asia is of paramount importance to all in Secret Retreats. A community of like-minded hospitality professionals, we offer our guests authentic travel experiences that go beyond typical offerings to unveil the essence of Asia. Supporting the Asia based hoteliers and hospitality professionals and providing incredible holidays in Asia and tailor-made Asia travel itineraries direct to public ad travel agents.
Get inspired and make savings!
By booking direct with Secret Retreats and enjoy peace of mind from our full on the ground support. Contact our concierge and plan then book your Asia holiday now!
Over 100,000 subscriptions and counting, don't miss out! Subscribe to our newsletter an discover Asia with Secret Retreats