Along India's tropical Malabar Coast, the southern state of Kerala attracts travellers with a siren call. Here you won't find the country's iconic overcrowded cities or sprawling deserts, but instead a surprisingly serene and sultry setting amongst languid backwaters framed by palm trees. A visit to Kerala is sure to soothe the soul, especially when enjoyed from one of the best boutique hotels in Kerala or a luxury houseboat in Kerala.
Hotels in Kerala:
Neeleshwar Hermitage
By the Sea
BOOK
---
Lotus Houseboat
Cruising the Malabar Backwaters of Kerala – Cabin and Charter
BOOK
---
Discover Luxury Boutique Hotels Kerala
A fascinating mix of southern India's celebrated
backwaters
, carefully crafted
houseboats
,
distinct cuisine
, one-of-a-kind festivals and stunning scenery, the state of Kerala bursts forth with life while also inviting visitors to simply relax and unwind. If the rest of your India journey has been a fascinating assault on the senses, here is more akin to a tropical island holiday where time slows down and one can be nourished by the sound of waves.
Along with Kerala beach hotels, backwater resorts in Kerala are also a popular draw as are multiday journeys aboard a luxury houseboat Kerala and the backwaters are famous for. Slowly gliding through the tropical backwaters allows for plenty of time to unwind as your boat captain takes control and your private onboard chef whips up fresh local meals paired with the setting.
Bounded by the vast Arabian Sea on India's southwestern shores in northern Kerala, tranquillity permeates the air in Malabar. Part of the Malabar Coast, which encompasses the slender coastal plain of Karnataka and Kerala between the
Western Ghats range
and the Arabian Sea, the area was historically a major spice trade centre and also welcomed Portuguese explorer, Vasco da Gama, the first European to reach India by sea, on his maiden voyage.
Filled with
coconut groves, rice paddy fields, secluded beaches
, verdant hillside
spice gardens
and isolated inland waterways, slow and rhythmic Malabar is the essence of authentic India – a secret gem. While the region's natural delights are many, the local communities also add considerable warmth and wonder to the destination. Celebrating life with myriad rituals and vibrant annual festivals, the hospitable people who dwell here are significantly influenced by their innate belief in their deities. The region's most significant cities of
Kochi
,
Kollam
and
Munnar
hold some intriguing historical sites while still exuding a relatively laidback vibe compared to the country's larger northern metropolises.
While travelling the region, one can climb aboard a Kerala backwaters houseboat and enjoy a leisurely cruise through the famed backwaters. Trek through nature and go bird watching at the hill station
Ranipuram
, or the hill spice station
Wayanad
. Covered with picturesque bamboo, orchid and tea plantations, the latter is also home to elephants, bison, spotted deer, tigers, leopards, bears, wild boar and other wildlife.
For history, cultural and India's ever-permeating spirituality, visit the
Mutupam Temple
and witness a tantalising
Thayyam dance
performance. Alternatively, opt for exploring the Goddess Snake Temple, the ancient Bekal Fort or a slew of small, traditional fishing villages. Learn how to prepare native Malabar dishes using spices from Kerala's Western Ghats. One can also journey inside, soothing the body and soul with a holistic Ayurvedic massage, meditation course or yoga class, finding harmony with the divine and relishing in the treasures of magical Malabar.
Itineraries in India:
Ayurvedic Resorts in Kerala
One of the world's oldest holistic healing practices, dating back 5,000 years, Ayurveda means "the study of life" and focuses on promoting and maintaining balance between the body and mind. Though practised across the country and throughout millennia, Kerala boasts an uninterrupted history of dedicated Ayurveda practise with
Ayurvedic medicine
being the primary healing system for the state's residents. Thanks to this long history and tradition, the south Indian state is well-known for offering a wealth of Ayurvedic treatments, retreats and even accommodation to curious travellers and devoted seekers.
Many believe that the area's relatively temperate climate, sprawling forests and cool monsoon season create the perfect environment for Ayurveda's restorative powers and therefore there are a number of Ayurvedic health resorts in Kerala. Top Ayurvedic resorts in Kerala offer authentic Ayurvedic treatments, including
yoga
,
massage
,
acupuncture
and
herbal medicine
, using all-natural local products while their restaurants are dedicated to serving fresh, healthy, nutrition-packed meals prepared following Ayurvedic principles to restore balance in the body.
Best Beach Resorts in Kerala
Of course, being along the coast, the dreamy destination also boasts an array of Kerala beach hotels. From one's charming ocean-view room, it's easy to let the slower pace of life take over and simply relax with a good book or catch up on conversation between rejuvenating Ayurvedic massages and treatments.
Create a Customised Journey Through Kerala
To explore the best of Kerala, it's possible to create customised itineraries encompassing staying in a Kerala backwaters hotel,
floating hotel
in Kerala, Kerala backwaters houseboat, or beach resort in Kerala paired with specially tailored excursions, meals and more. To make the most of this special region and experience the range of offerings – from intimate houseboat rides in the backwaters to historic Ayurvedic healing traditions, mesmerising cultural traditions to mouthwatering south Indian cuisine – a customised journey allows you to craft the perfect experience for your interests, time and budget.
Where to Stay in Kerala Backwaters
Looking for accommodation in Kerala, India? Get in touch with the Secret Retreats knowledgeable concierge to see which Ayurvedic resorts in Kerala or best boutique hotels in Kerala are right for you. The Secret Retreats Concierge can also help you carefully craft your bespoke holiday to ensure a memorable experience along the magical Malabar Coast. Along with our concierge, our local hosts from some of the best boutique hotels in Kerala and Kerala spa hotels are experts in the region and can't wait to share the secrets of Kerala with you.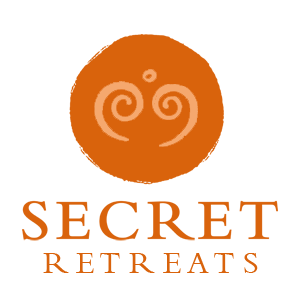 Travel Asia with Secret Retreats
Secret Retreats is a curated community of independent boutique hotel, villas, yachts and river boats keen to share their Asian Homes with travelers, sustainably and responsibly. Conservation of the environment, culture and traditions of Asia is of paramount importance to all in Secret Retreats. A community of like-minded hospitality professionals, we offer our guests authentic travel experiences that go beyond typical offerings to unveil the essence of Asia. Supporting the Asia based hoteliers and hospitality professionals and providing incredible holidays in Asia and tailor-made Asia travel itineraries direct to public ad travel agents.
Get inspired and make savings!
By booking direct with Secret Retreats and enjoy peace of mind from our full on the ground support. Contact our concierge and plan then book your Asia holiday now!
Over 100,000 subscriptions and counting, don't miss out! Subscribe to our newsletter an discover Asia with Secret Retreats