Ladakh – A Land of Fascination and Wonder
- A Secret Retreats journey -
---
This journey has been personally designed by Alex Le Beuan, host at Nimmu House,
who has explored every valleys of Ladakh for years and share with us his best tips.
As you journey along the roads once trodden by Tibetan monks and steeped in legends, discovering the richness and beauty of The Indus and Sham Valleys, you will feel as if you have been transported back in time. The Indus Valley is in the heart of Ladakh. Surrounded by picturesque valleys and Tibetan style architecture it is home to the Ladakhi Buddhists and their gentle Tibetan culture. At a relatively low altitude of 3400m, life in The Sham Valley is more gentle than that of the high pastures of Changtan or the valleys of Zanskar. The Sham Valley is famous for the richness and diversity of its wildlife, both flora and fauna. It is here in The Indus and Sham Valleys that you will visit some of the most celebrated and beautiful monasteries of Ladakh.
NEED HELP ?
Contact the concierge on
Your Journey Day by Day
9 Nights / 10 Days
(short version 6 nights / 7 days

1,350 USD

)
BOOK
Day 1 :
Leh Airport - Nimmu (3,500m – 3,140m elevation) (-/L/D)
Our driver will meet you from your flight at the Kushok Bakula Rimpochhe airport in Leh. From here it is a 45minute drive to the heritage hotel Nimmu House, in the village of Nimmu in the Indus Valley. Nimmu is the perfect place to adjust to the altitude and acclimatize to your new surroundings. We recommend to rest, drink lot of water, tea, juices. After the lunch at Nimmu House, take a breath with 15mn Pranayam session, guided by our yoga master. Have a visit of the house to understand the Ladakhi lifestyle and enjoy the beautiful paintings and carving.
Share a drink at our bone fire place before the dinner.
Nimmu – Alchi - Mangyu (B/L/D) :
Nimmu (3,140m)
After the breakfast you will go to Seaspol, at 30 mn drive of Nimmu to discover the meditation caves and their amazing paintings. From there you will continue to Alchi (15mn drive) who is one of the oldest monasteries of Ladakh, from the 11th century. Enjoy this particular structure and location in the middle of apricots tree orchard. Have lunch at Alchi, and continue your day to Mangyu monastery important by this history.
Back to Nimmu House, to relax, enjoy the bone fire and the dinner
Day 3 :
Zanskar Valley (B/L/D)
After the breakfast you will reach the village of Sumda Chan on the Zanskar valley (45mn drive) for a walk a visit of the monastery. On the way back you will stop on the Zanskar river bank for a luxury and exclusive picnic. Back to Nimmu House for a rest before the bone fire and the dinner.
Optional activities (extra charge applies)
1. The Bagso Trek: Guided trekking to Bagso fort., A day trek of 4 to 5hrs of walking, returning to Nimmu.
2. Rafting: River rafting on the Zanskar river with stunning mountain scenery along the way through deep gorges beneath towering mountains
Day 4 :
Nimmu – Kardung La (5,500m) – Nubra Valley (B/L/D)
After the breakfast you will start at 08.30 to the Nubra valley. This will be a long journey drive to Summur (around 6 hours). You will cross the Kardung La, one of the highest motorable road in the world at 5600m.
Your driver will settle a simple picnic on the way down before reaching Kardung village. After this break you will continue to Summur for your check in at Lchang Nang Retreat (3000m).
Sumur is a quaint mountain village situated at the confluence of the Shayok and Nubra rivers. Enjoy an hour of walk in the village, before a relaxing yoga session. Dinner, bone fire and stars gazing at Lchang Nang Retreat
HOTEL:
Lchang Nang Retreat
Day 5 :
Nubra Valley (3,200m) (B/-/D)
After a morning yoga session, have your breakfast and start your Nubra valley exploration day. You will drive to the 600-year old Diskit monastery (45mn , one of the biggest of the valley) and have a walk on the Hundar sand dunes with the native Bactrian camels the views are almost reminiscent of the Sahara - if your imagination allows you to momentarily conceal the snowy peaks. Back to Summur for a cultural show, a dinner and enjoy the bone fire.
HOTEL:
Lchang Nang Resort
Day 6 :
Nubra Valley (3,200m) (B/L/D)
You will have a walk to a waterfall to enjoy the view on the valley and continue to Ensa monastery, a jewel hanging at the mountain. Continue on the small road to Charasa, an old palace of the Nubra king with a stop on the way to discover some petroglyphs. Down for a lunch at the oasis restaurant.
On the afternoon you will have walk around the secret Trisha lake before back to Summur to enjoy the dinner and bone fire.
HOTEL:
Lchang Nang Resort
Day 7 :
Sumur –Warila Pass – Stok (B/L/D)
Have a breakfast before start to follow the Shyok valley road. There will be for you an option to go to Tso Pangong, a huge lake at the Tibetan border (this will take 3 to 4 hours extra drive on this day). In this case, plan to leave before 08.00 from Summur to enjoy a picnic on the lake banks. From Pangong you will come back to the Indus valley on afternoon for your check in and tea at Stok palace. This option will take 8 to 9 hours drive. If you don't feel this long journey on the car, you will cross the Wari La (5400m) and have a simple picnic around Chemrey monastery. Have a free visit at the monastery before continue to Stok (3,500m) for your check in and tea at the200-year old palace. This shorter way will take around 5 hours' drive.
Have a traditional dinner in the royal kitchen.
Day 8 :
The Indus Valley (B/L/D)
After your breakfast, have a tour of the palace and this museum. You can also assist at the morning prayer at the palace temple. Take a lunch in the apricot orchard. Enjoy an afternoon walk in the village or spend a free afternoon in Leh to have a look at the old city or do some shopping.
Back to the palace for a dinner
Day 9 :
Stok - Leh (3500m) (B/-/D)
After the breakfast, have a visit in Leh, with an heritage walk (2 hours), with a lunch (not included) at Namza café, a designer and relaxing place. Free afternoon for shopping or relaxing. Back to the palace for a dinner.
Day 10 :
Stok – Leh Airport (B/-/-)
An early departure from the Stok Palace to the airport.

End of our services.
Ladakh – A Land of Fascination and Wonder
9 Nights / 10 Days
(short version 6 nights / 7 days

1,350 USD

)
BOOK
---
The total price includes:
Hotel accommodation for 9 nights
Meals as detailed in the program
All transfers and transport included as per stated in the itinerary and activities
An English speaking local guide to assist you whilst on tour
Inner line permit for the Nubra valley and Pagong Lake
The total price does no include:
International and Domestic flights to and from of Leh
Airport tax (if any)
Meals not included in the program
Optional activities proposed (trekking in Bagso and rafting down the River Zanskar)
---
Journey designed in cooperation with Alex and Shanti Travel (License 1604210HC032)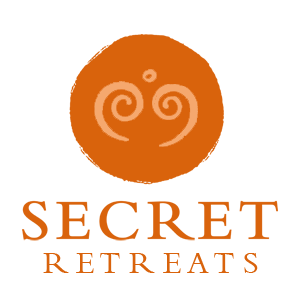 Travel Asia with Secret Retreats
Secret Retreats is a curated community of independent boutique hotel, villas, yachts and river boats keen to share their Asian Homes with travelers, sustainably and responsibly. Conservation of the environment, culture and traditions of Asia is of paramount importance to all in Secret Retreats. A community of like-minded hospitality professionals, we offer our guests authentic travel experiences that go beyond typical offerings to unveil the essence of Asia. Supporting the Asia based hoteliers and hospitality professionals and providing incredible holidays in Asia and tailor-made Asia travel itineraries direct to public ad travel agents.
Get inspired and make savings!
By booking direct with Secret Retreats and enjoy peace of mind from our full on the ground support. Contact our concierge and plan then book your Asia holiday now!
Over 100,000 subscriptions and counting, don't miss out! Subscribe to our newsletter an discover Asia with Secret Retreats