Situated in the heart of northern Laos in Oudomxay Province, the small town of Muang La beckons travellers eager to experience its unspoilt natural beauty and get to know the numerous ethnic groups that dwell between its scenic rice paddies and mountains. Surrounded by rainforest, this land will transport you back in time. The region's many treasures await discovery.
Rural life
moves slowly here offering plenty of uninterrupted time to enjoy Laos hot springs at the scenic
Nam Pak River
or visit the sacred Buddha in the Pha Chiao Sing Kham temple. Listen to the sounds of the jungle whilst trekking on small winding paths that meander through the forest and learn more about the way of life of traditional local communities that inhabit the region, including the
Hmong, Ikhos
and
Khmu
peoples. Meet local farmers to see how they cultivate their land, fish and hunt for small game, and don't miss a river cruise from Muang Khua to Nong Khiaw down the Nam Ou River to witness the impressive limestone formations rising majestically from the water – a breathtaking experience indeed.
For those in search of new travel experiences and wanting to discover northern Laos highlights, Muang La, Laos awaits complete with unique eco resorts and Muang La boutique hotels.
Hotels in Muang La:
Muang La Lodge
By the River
BOOK
---
QUIZ:
What is your ideal holiday destination?
---
Lounging along the Mekong
With no access to the sea, Laos' culture, myths and pace of life are intimately related to the Mekong. This program will give you an insight into Laos:
the capital, Vientiane, converting itself from a colonial peaceful town into an Asian dynamic modern city.
the hills of the North populated by many semi-nomadic tribes who migrated for most from Yunnan and Myanmar - Ikhos, Khamu, Hmong…
the eternal and spiritual UNESCO town of Luang Prabang, which still lives today at the rhythm of its monasteries.
The 8 nights' tour will first allow you to visit Vientiane, the country's capital which still has a provincial feel with only half a million inhabitants. You will then fly to Oudomxay to reach MuangLa for 3 days of immersion into the local way of life, surrounded by nature: discover the Khamu, Ikhos and Hmong people and learn about their origins, traditions and work in the fields. A cruise on the magnificent Nam Ou River will take you to Luang Prabang for 3 nights at Satri House. During your stay, you will witness the famous daily Alms Ceremony, explore the many sights and temples of the UNESCO town and cruise on the Mekong. You can complete your journey with an extension in Siem Reap or Bangkok.
For further information, please contact:
dream@secret-retreats.com
and download the full program
here
Eco Resorts in Muang La, Laos
For those looking for Muang La boutique hotels or a Muang La resort, there's no need to look further than Secret Retreats. In this quiet little town, the most charming eco resort in Laos sits at a bend in the river, next to the bubble of a natural hot spring. Muang La Lodge captures the essence of this unforgettable destination.
Peace and tranquillity
in the heart of nature, there is nothing like waking up to babble of the river before a day of jungle exploration after which you can soak in the waters of Laos hot springs and feel all the cares of the world wash away.
Discover the Wonders of Northern Laos
A place of rolling hills and endless rice paddies, the landscape of Laos flows along the
Mekong River
, a mighty waterway that connects this remote and nearly unreachable land to its Southeast Asian neighbours. Having thrown open its doors to the outside world, Laos is slowly being discovered by spirited travellers who enjoy being the first to the scene and have an appreciation for the simpler life. As the heart of
Indochina
, Laos quickly captures hearts with her vibrant cultural heritage and breathtaking natural wonders.
Northern Laos is dominated by mountains and home to the charming former capital and UNESCO World Heritage City of
Luang Prabang
. While the region's other towns are certainly developing, few wander beyond into the far smaller villages which dot the hills of the lush mountainous region. The village of Muang La, situated at the confluence of the Nam La and Nam Phak rivers is less than an hour north of the bustling regional capital of Muang Xay and the perfect jumping off point to experience northern Laos highlights, such as
treks into the hills
and excursions to meet the region's many indigenous hill tribes.
An Intrepid Northern Laos Itinerary
Northern Laos is one of Southeast Asia's best-kept secrets. Unvisited by tourists and untouched by modern influences for decades, Laos has quietly opened its borders over the years and now visitors can finally discover the
slow life
in this land seemingly forgotten by time.
The quintessential Romantic Boutique Hotel Bangkok, Chakrabongse Villas
This riverside property offers the guest a truly unique and truly Thai experience, unlike any other property in Bangkok. A property owned and lived in for generations by the Chakrabongse family, the original house, still standing and still the family home, was built in 1908 by Prince Chakrabongse,
son of King Rama V.
While global travellers of all backgrounds will enjoy the region's best known destination, the charming UNESCO World Heritage City of Luang Prabang, nature lovers and seasoned travellers looking for truly authentic experiences will appreciate all the outdoor pursuits and striking natural beauty that northern Laos has to offer. Here in the mountain reaches and secluded river valleys, the relentless tread of modern life has yet to spoil the forest-covered hills or the gentle ways of life.
Secret Retreats has curated a number of northern Laos itineraries that offer discerning explorers everything from the highlights of northern Laos to
off-the-beaten-path treks
into the wild hills. Guests can also enjoy luxury getaways that invite you to explore culture-rich Luang Prabang and beyond, highlighting Northern Laos' natural and cultural heritage along the way, or enjoy a leisurely cruise along the Mekong River for an
unforgettable journey
and breathtaking scenery. A river cruise to Luang Prabang is an incomparable way to get to know this quietly beautiful country.
To get a better feel for life in the region's most far-flung destinations, enjoy a northern Laos itinerary created by local experts, such as the experienced hosts at Muang La Lodge. Make your way to Phouhipi National Park and journey to Khamu and Hmong villages which sit in the heart of northern Laos' mountainous countryside. These isolated villages rarely play host to foreign visitors and offer the opportunity to glimpse into the past while making cross-cultural connections. Of course, there are numerous places where you can take some
amazing photographs
. Another trek takes you to the majestic
waterfall
and viewpoint at Nam Pung, accessible only on foot crossing farm fields and trekking through jungles to reach the top.
Plan Your Northern Laos Highlights Experience with Secret Retreats
Plan your Muang La, Laos visit with Secret Retreats and stay in one of the most remote eco resorts in Laos or a Muang La boutique hotel.
The Secret Retreats concierge is waiting to help you organise your own customised northern Laos itinerary in Muang La!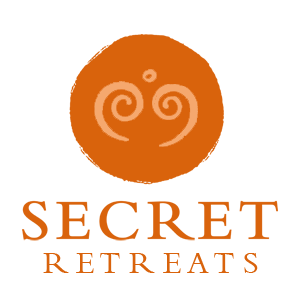 Travel Asia with Secret Retreats
Secret Retreats is a curated community of independent boutique hotel, villas, yachts and river boats keen to share their Asian Homes with travelers, sustainably and responsibly. Conservation of the environment, culture and traditions of Asia is of paramount importance to all in Secret Retreats. A community of like-minded hospitality professionals, we offer our guests authentic travel experiences that go beyond typical offerings to unveil the essence of Asia. Supporting the Asia based hoteliers and hospitality professionals and providing incredible holidays in Asia and tailor-made Asia travel itineraries direct to public ad travel agents.
Get inspired and make savings!
By booking direct with Secret Retreats and enjoy peace of mind from our full on the ground support. Contact our concierge and plan then book your Asia holiday now!
Over 100,000 subscriptions and counting, don't miss out! Subscribe to our newsletter an discover Asia with Secret Retreats