Living the superstar dream of the rich and famous is something we all unapologetically aspire to, and with Secret Retreats that dream can be yours as we offer the best southeast Asia cruises tailored specifically for you at prices that won't break the bank. Secret Retreats has one mission, and that is to give you, and the ones you love, access to
the best Asia cruises
usually reserved for the elite. Imagine a cruise around southeast Asia created to cater to all your wishes. An Asia luxury cruise where we take you to the picture-perfect places most of us will only ever see in brochures, magazines or movies.
The cost of our Asian cruise package is comparable to a stay for you and your family in a resort on the mainland, but instead of a room in a hotel, we will give you the ultimate Asia luxury cruise experience with
complete privacy
, a crew dedicated to your every need and ocean experiences that those staying in that resort can merely enviously imagine as they watch you sail by.
The Best Southeast Asia Cruises You Can Trust
As the provider of the best southeast Asia cruises, we only ever work with people we know and
trust
. So, every Asian cruise package we offer comes with recommendations for local restaurants, dive companies, tour excursions, and shopping opportunities we are 100 per cent certain will live up to your expectations. Although providing unparalleled luxury and an unforgettable experience is a major priority for us, your safety and well-being must come first. Every one of our Asian cruise destinations has been
carefully vetted
by members of the Secret Retreats team to ensure that you will have the highest quality experience when we take you there. Our southeast Asia cruise itinerary only ever features destinations where we are completely confident that you will leave with memories you will treasure. Your every wish is our command, whether it be a ticket for one seeking adventure on the high seas exploring the bustling ports or the peaceful island beach paradises with like-minded travelers, or a booking for your family and your loved ones to enjoy the sublime seas on a cruise around southeast Asia that will be remembered forever. The best Southeast Asia cruises we provide will take you to the most incredible, untouched beaches you can imagine and to
snorkeling
and
diving
sites with calm,
crystal-clear water
,
colorful coral
, and a kaleidoscope of fishes and myriad other marine marvels. A cruise around southeast Asia is a cruise around some of the most pristine marine environments on the planet and Secret Retreats is ready to take you there.
Our Cruise Itinerary in Asia is Second to None
Our cruise itinerary in Asia ensures you will dine on our best southeast Asia cruises in luxurious style, tasting the finest wines and cocktails accompanied by
freshly sourced organic local delicacies
. Every Asian cruise package we create for you will take care of every dietary requirement. You can never be too fussy for the Secret Retreats team who are here to make sure every dish is catered to your culinary satisfaction. And don't worry if you haven't asked us for everything you need as you begin to cruise southeast Asia, the Secret Retreats team will be there for you to ensure that every leg of your remarkable journey is as perfect as we promise. Our peerless southeast Asia cruise itinerary means you will experience destinations untouched by other operators. Pristine beaches, azure waters, secret places, and local villages are ready to welcome you and your guests with enthusiasm and open arms. Although we are confident our Asian cruise package will provide everything you require, we are constantly updating and improving to make sure we provide the best southeast Asia cruises available. Secret Retreats is at its best when we are working with you to make ideas and wishes happen.
Don't be afraid to challenge us!
Ask us About a Southeast Asia River Cruise
A southeast Asia river cruise on our cruise itinerary in Asia is an absolute must for anyone wishing to delve deeply into the
history
and
culture
of this glorious part of the world. Stopping off at memorable riverside destinations in Southeast Asia's cities, towns and villages will introduce you to the local customs and way of life. The Secret Retreats team will provide you with all the local knowledge to ensure your Southeast Asia river cruise is both enjoyable and educational. Our friends at every port of call will reveal to you the secrets of their
crafts, foods
and
customs
you can take home with you to share with friends. A southeast Asia river cruise is a truly unforgettable way to dive into this incredible part of the world.
Why We Are Your #1 Choice for a Cruise around Southeast Asia
We are excited to accommodate you and your cruise around southeast Asia. Whether travelling alone, with your family, as newlyweds just beginning a lifetime's adventure, or as friends searching for that next special experience, we at Secret Retreats wish for only one thing, and that is to make your cruise around southeast Asia the luxury Asian cruise itinerary you deserve.
The Asian cruise destinations of your dreams begin here
.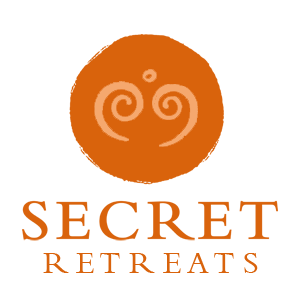 Travel Asia with Secret Retreats
Secret Retreats is a curated community of independent boutique hotel, villas, yachts and river boats keen to share their Asian Homes with travelers, sustainably and responsibly. Conservation of the environment, culture and traditions of Asia is of paramount importance to all in Secret Retreats. A community of like-minded hospitality professionals, we offer our guests authentic travel experiences that go beyond typical offerings to unveil the essence of Asia. Supporting the Asia based hoteliers and hospitality professionals and providing incredible holidays in Asia and tailor-made Asia travel itineraries direct to public ad travel agents.
Get inspired and make savings!
By booking direct with Secret Retreats and enjoy peace of mind from our full on the ground support. Contact our concierge and plan then book your Asia holiday now!
Over 100,000 subscriptions and counting, don't miss out! Subscribe to our newsletter an discover Asia with Secret Retreats