Kolkata
, or
Calcutta
as it once was is a city of beautiful architecture, fascinating history, great cuisine, friendly people and the Kolkata boutique hotels are not to be missed. How does one even begin to describe a city as overflowing with history, heritage and sensory experiences as Kolkata? By describing the wondrous sights and architecture that can be explored along its streets and hidden paths? By detailing its storied history and significance in the Indian psyche? By listing off the city's many must-eats and must-tries? Kolkata is surely a city that must be experienced wholly by sight, sound, scent, taste and touch for one to truly understand. For a historic and vibrant sojourn, one must travel to Kolkata. Choose one of the distinct boutique hotels in Kolkata to base your travels and get ready for a once-in-a-lifetime experience.
Filled with
culture and British colonial architecture
, Calcutta, now known as Kolkata, is the capital of the Indian state of West Bengal. Shedding the name is a reclamation of the city's Bengali heritage, though Kolkata came into prominence under the rule of the British Empire during which it was the headquarters of the mighty East India Trading Company and also the capital of the British Territories. This fascinating story is easily explored from the Secret Retreats carefully selected boutique hotel in the heart of the city.
To explore the city's colonial past, visit one of India's most distinguished buildings, the
Victoria Memorial
, built to commemorate Queen Victoria, and enjoy the views of this beautiful and majestic building from your room at our luxury hotel in Kolkata, the
Glenburn Penthouse
. Other sites to see include the Kolkata Botanical gardens or Mother Teresa's Motherhouse. Sporting enthusiasts will surely enjoy playing golf on one of the world's oldest courses at the Royal Calcutta Golf Club.
A stay in Kolkata's boutique hotels immerses you in luxury and refinement, you will feel like royalty. To dip into the city's Indian heritage, visit the Indian Museum, the Asutosh Museum of Indian Art, Kali Temple and
Tagore's House
- a colourful architectural gem. Shop for bankura (clay) horse statues, saris from Shantiniketan, leather goods, and other traditional handicrafts in the New Market area warmly guided by your new found friends from your boutique hotel and home in Kolkata. Trade helped Kolkata prosper and the city's many markets are a playground for visitors who love a good haggle.
Known as "
the City of Joy
," celebrations here take on a vibrancy worthy of note, even in a nation known for riotous celebration and sensory overload as India. Celebrating culture, love and soulfulness, Kolkata harmoniously blends history and modernity in a charming mélange.
Hotels in Kolkata West Bengal:
Bari Kothi Heritage Hotel
By the River
BOOK
---
Bari Kothi Heritage Hotel
---
Glenburn, The Penthouse
In the City
BOOK
---
The Rajbari Bawali
In the Countryside
BOOK
---
Cruises on The Ganges
Cruising the Sacred Ganges from Kolkata - Cabin Cruise
BOOK
---
Enjoy a Luxury Holiday in Kolkata
With such a rich history as a global meeting point, there is no shortage of accommodation options in Kolkata. For travellers who enjoy the finer things in life, luxury hotels in Kolkata range from modern marvels to
charming heritage stays
. So richly steeped in heritage and culture, it surely is no surprise that art and heritage Kolkata boutique hotels are as beautiful as they are unique. While the aged city breathes out an air of decadent decay, luxury travellers in Kolkata are spoilt for choice and can find refreshing escapes of all sorts, whether your tastes tend to the contemporary or to the classic.
Itineraries in India:
The Best Areas to Stay in Kolkata
Sprawling and densely packed, Kolkata's neighbourhood streets offer much to be discovered and each area of the city hides its own delights. When looking for the best areas to stay in Kolkata, consider areas around the activities you plan to do. The city is vibrant and engaging, but it can also be overwhelming at times and you will be glad to be able to retreat to your luxury hotel in Kolkata to rest and relax.
Central Kolkata and the Maidan – the Best Place to Stay in Kolkata for Tourists
The old city of Calcutta grew from the central
Fort William
, built by the British to defend their trading outpost. In the central neighbourhood of
Dharmatala
, you can stroll down time-honoured lanes and see many of the city's most notable monuments and sites, including the
Metropolitan building
and the
Indian Museum
. West of this block of historical buildings you'll find the
Maidan
, an expansive open green space and the Shaheed Minar monument.
As the best place to stay in Kolkata for tourists, this area is highly walkable and picturesque. Stay in an
elegant colonial mansion
overlooking the gorgeous Victoria Monument to complete your experience and enjoy the best of historic Kolkata.
Wander up a bit to explore the incredible markets of
Bara Bazaar
located in a historic neighbourhood famed across India and around the world. Anything you desire can be bought here. The expansive bazaar is divided into its own district and sub-markets that each specialise in different goods. Further east you'll find Kolkata's Chinatown, known as
Tangra
, which is littered with Chinese temples, eateries and maze-like markets. The area is part of the "border neighbourhoods" that separate the city's historically British and ethnic sections.
Stay at Boutique Hotels in North Kolkata
For a more local and artistic flavour, head to the northern part of the city. Some of the best boutique hotels in Kolkata are found in this area. Be sure to explore the artisanal neighbourhood of
Kumortali
. Renowned for pottery, you can discover narrow lanes lined with incredibly crafted clay sculptures of idols and deities. Wander further east to check out the up and coming hipster area of
Bidhannahar
where you'll find the city's tech classes and young urbanites with a penchant for cafes, stylish eateries and nightlife.
Stay in a Stylish South Kolkata Luxury Hotel
Kolkata's more modern areas can be found south of the city centre and while the heritage buildings may be ever so slightly fewer, the history and cultural caché is far from lacking. Here you'll find one of the oldest neighbourhoods in the city,
Kalighat
, which is known for being home to the famous Kalighat Kali Temple. In South Kolkata, you'll also discover
Tollygunge
, the "Hollywood" of the Bengali movie industry. If your preferred aesthetic for a boutique hotel in Kolkata is more contemporary, South Kolkata is where you'll want to stay.
Begin Planning Your Journey in West Bengal by Booking a Boutique Hotel in Kolkata with Secret Retreats
With so much to choose from, it can be overwhelming to plan your luxury Indian holiday in Kolkata. Book a luxury hotel in Kolkata through Secret Retreats and let us help you plan the ultimate stay. Our network of boutique hotels in Kolkata offer not simply the best place to stay in Kolkata, but a unique chance to connect with the local culture and learn about the city through your hosts.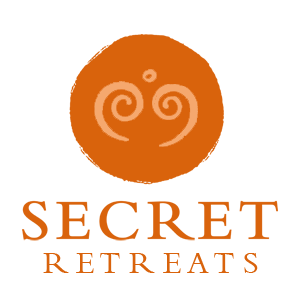 Travel Asia with Secret Retreats
Secret Retreats is a curated community of independent boutique hotel, villas, yachts and river boats keen to share their Asian Homes with travelers, sustainably and responsibly. Conservation of the environment, culture and traditions of Asia is of paramount importance to all in Secret Retreats. A community of like-minded hospitality professionals, we offer our guests authentic travel experiences that go beyond typical offerings to unveil the essence of Asia. Supporting the Asia based hoteliers and hospitality professionals and providing incredible holidays in Asia and tailor-made Asia travel itineraries direct to public ad travel agents.
Get inspired and make savings!
By booking direct with Secret Retreats and enjoy peace of mind from our full on the ground support. Contact our concierge and plan then book your Asia holiday now!
Over 100,000 subscriptions and counting, don't miss out! Subscribe to our newsletter an discover Asia with Secret Retreats