Visitors to Laos are instantly captured by the country's mystique and guests staying at a Secret Retreats property get to experience this charm in an incomparable setting. With a goal of
curating a collection
of only the finest luxurious, cultural and sustainable travel partners, Secret Retreats brings you the best of Laos boutique hotel accommodations and experiences.
Laos is a land of great beauty seen in the majestic cultural artefacts of kingdoms long gone, the sprawling splendour of its rural landscapes, and the hospitality of its people. Visitors to Pakse and Champasak Laos can expect a
land of temples, rice paddies and rich history
found along the artery of Laos, the Mekong River.
Hotels in Champasak Pakse:
La Folie Lodge Boutique Hotel
BOOK
---
La Folie Lodge Boutique Hotel
---
Luxury Hotels in Pakse and Luxury Hotels in Champasak, Laos
Visitors searching for hotels in Pakse-Champasak, Laos will be spoiled for choice whether seeking luxury hotels in Pakse, a Champasak hotel with boutique charm, or anything in between. To be truly spoiled, however, we recommend staying at
the stunning River Resort
, Champasak.
A jewel on the banks of the Mekong River in the south of Laos, The River Resort is a haven of luxury set against a scenic natural backdrop. This Mekong River resort features 28 spacious villa-style guestrooms and two infinity pools as well as an onsite restaurant and spa. Guests can enjoy the verdant surrounding parklands and captivating Mekong riverscape.
Imagine waking up to panoramic views of the
Mekong sunrise
, or lush rice paddies alight with the glow of morning. While words like luxury, gourmet and pampering are top of mind for the wonderfully hospitable team, what you will treasure most is the natural beauty all around you.
Guest who value eco-friendliness also will be charmed by the furnishings, most made from ecologically friendly natural bamboo. In everything they do, from choosing the building sites to preserve age-old trees to maintaining natural landscaping, the team at The River Resort Champasak strive to live in harmony with nature, preserving and revering the natural beauty of Laos.
While guests may be tempted to stay forever in this sumptuous getaway, The River Resort are included amongst the ranks of Secret Retreats because they're not just experts in luxury, but intimately knowledgeable about the area and location. From the Mekong river resort, you can travel by land or water to see historical ruins, river islands and majestic waterfalls, or even journey by elephant into the surrounding hills.
What To Do in Pakse and Champasak
Located in Southern Laos, Pakse is the largest city in Champasak Province. This ancient city sprang to life where the
Mekong and the Xe Don rivers
meet and is known as the gateway to southern Laos. While luxury hotels in Pakse, Laos are slowly making a name for themselves, most know this city as the launching off point of grand adventures into the surrounding hills and countryside or down the idyllic waterways.
Smaller than Pakse but overflowing with rustic charm and ancient treasures is the nearby town of Champasak. Once a royal seat, the grandeur of these bygone times lingers in the architecture found in the town centre. One will also find the elegantly crumbling relics of French colonial buildings here.
Begin exploring the region in the town of Pakse by witnessing a fascinating almsgiving ceremony at Wat Luan. The large and lovely temple is also home to a Buddhist monk school. Wander around the old market and rice paddy fields at Ban Keosamphanh. At the Champasak Provincial Museum's, one can gain deeper insight into the region's history through the exploration of historical artefacts. Spend your evenings wandering around the popular Mekong Bank, filled with some of the best restaurants and bars in Pakse.
In Champasak, discover the birthplace of Khmer architecture at
Vat Phou
. The gorgeous
UNESCO World Heritage site is even older than Angkor Wat
but draws far fewer visitors – here you can enjoy the majesty of the temples in silence and serenity. Take a short walk through the jungle to see the mysterious Oum Muong ruins built during the 9th century. Meet the lowland Buddhist Lao people who live in small riverside villages to learn about their traditions and customs.
In the Champasak region, you can also experience timeless landscapes including the stunning
Si Phun Don (4,000 Islands) and Pha Pheng
, Southeast Asia's largest waterfalls. Spot a rare blue-grey Irrawaddy dolphin while journeying by boat or from the window of your Pakse accommodation. The locals believe these dolphins are reincarnated humans that possess a human spirit. Champasak and southern Laos is a world of magic and majesty waiting to be discovered.
River Cruises in Pakse & Champasak
The Mekong River is the natural highway of Laos, and from scenic Pakse and Champasak Laos, you can depart on river cruises which will take you past idyllic villages seemingly trapped in time, UNESCO World Heritage sites and some of Southeast Asia's most majestic natural water features.
Departing from Pakse or Champasak,
Vat Phou Cruises
are crewed by local villagers from southern Laos who are eager to show you the beauty of their lands and the splendour to be found along the "Mother of Waters".
Take a leisurely 3-day journey down the Mekong River in Southern Laos to witness one of the region's most remarkable treasures, the mystical UNESCO World Heritage site of Vat Phou from which the river cruise takes its name. Considered the
birthplace of Khmer architecture
, these crumbling temples predate and rival the better-known temple fields of Angkor Wat.
On this journey, you will also visit the hidden forest temple of Oum Muong, the small village of Ban Deua Tia, known for its centuries-old traditional way of life, and the island of Don Khong, the largest inhabited island in the river archipelago. Though stunning views are to be found along most of your journey, your jaw is still sure to drop when passing through scenic Si Phun Don, the "4,000 Islands," and Southeast Asia's largest waterfalls at Pha Pheng.
Onboard this
luxury teak-clad riverboat
, sleep in one of twelve recently renovated cabins featuring modern amenities including air-conditioning and hot showers. Meals on the cruise highlight the culinary heritage of the region including specialities from Laos, Vietnam and Thailand lovingly prepared in the galley. For the best of southern Laos all-in-one, there is no better choice than Secret Retreats partner, Vat Phou Cruises.
Need more information on finding the best Pakse hotel or Champasak hotel? Get in touch with the Secret Retreats concierge today!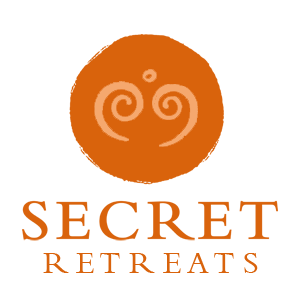 Travel Asia with Secret Retreats
Secret Retreats is a curated community of independent boutique hotel, villas, yachts and river boats keen to share their Asian Homes with travelers, sustainably and responsibly. Conservation of the environment, culture and traditions of Asia is of paramount importance to all in Secret Retreats. A community of like-minded hospitality professionals, we offer our guests authentic travel experiences that go beyond typical offerings to unveil the essence of Asia. Supporting the Asia based hoteliers and hospitality professionals and providing incredible holidays in Asia and tailor-made Asia travel itineraries direct to public ad travel agents.
Get inspired and make savings!
By booking direct with Secret Retreats and enjoy peace of mind from our full on the ground support. Contact our concierge and plan then book your Asia holiday now!
Over 100,000 subscriptions and counting, don't miss out! Subscribe to our newsletter an discover Asia with Secret Retreats