Luxury Villas in Goa with Private Pool by Secret Retreats
The very idea of luxury villas in Goa with private pool for you and your family might seem an impossible extravagance. But, with Secret Retreats, the best family villas in Goa may still be an extravagance, but an extravagance we bend over backwards to make sure you can afford. For decades, Goa has been the dream destination for backpackers, travelers, and tourists seeking the authentic India experience. Golden, sandy beaches await you stretching the length of this glorious southwestern Indian state. The balmy Arabian Sea laps the shores of this smallest of the Indian states with by far the largest personality. Everything you can possibly desire from a tropical holiday is catered for you in Goa. Secret Retreats has meticulously researched and vetted every one of the best places to stay in Goa to ensure that your stay lives up to your Indian dream of the best place to stay in goa with family and friends, the love of your life, or as a lone adventurer seeking adventure and excitement.
Hotels in Goa:
Summertime Villa
On the Hills
BOOK
---
QUIZ:
What is your ideal holiday destination?
---
Secret Retreats offers you only the best luxury boutique hotels in Goa
Your search for the finest luxury boutique hotels in Goa begins and ends with Secret Retreats. Our knowledge of the best places to stay in Goa is second to none. The Secret Retreats team is here to help you with everything from deciding when you should travel, the hotel you will enjoy, what to pack, in-depth local knowledge, safety tips,
the best places to visit
, and everything else you need to ensure that from the moment you land in India this incredible country will be everything you dreamt it would be. Our team will not only make sure your journey from door to door is made in absolute comfort for you and your family, but that every moment of your holiday is perfectly catered to your every whim. Whether your perfect holiday is a 3 bedroom
villa in Goa
, luxury
boutique hotel
or simply the best family villa in Goa, Secret Retreats has you covered. Our dedicated team has experienced a lifetime of travelling Asia and knows exactly the experience you are looking for.
Itineraries in India:
Where to stay when choosing your best boutique hotels in Goa with Secret Retreats
Whatever you are seeking from your amazing Indian adventure and whatever your budget, Secret Retreats will provide the pick of the best boutique hotels in Goa. Goa is the holiday choice that can quite honestly offer everything. The finest food and drink, the chance to top up your tan, time to readjust your chakras and get your Zen back in practicing Yoga and Meditation or visiting fascinating Hindu temples, or the opportunity to explore historic marvels such as
ancient forts, whitewashed churches
, and stunning
baroque architecture
. Don't forget to ask us about the best restaurants, cafes, street-food stalls, and out of the way places to eat when booking your holidays in Goa with Secret Retreats. Food is the spice of life here, and the tasty aroma of freshly prepared food will tantalize you on every corner. Whether its bread dipped in curry for breakfast, a fish curry with rice for lunch, or a vindaloo packed with a punch for dinner, Goa will serve you up a smorgasbord of spicy taste sensations it will be impossible for your taste buds to forget.
The very best area to stay in Goa with Secret Retreats
It's fair to say that
Arambol
remains the popular choice of backpackers looking for adventure and life-changing experiences on their travels in Goa, and perhaps
Mandrem
is still the best area to stay in Goa for those seeking a more laid back and relaxing time with its stunning beaches and secret coves. And while
Palolem
has some of the best boutique hotels in Goa for those seeking luxury hospitality with charm and character all against the gorgeous Goan backdrop of palm trees and cocktails served on its pristine crescent shaped sandy beach,
Calungute
is the best place to stay in Goa with family in a luxury private villa. Luxury boutique hotels in Goa catering to your idea of the perfect vacation are easy to find when you book through Secret Retreats; wherever you want to stay and whatever experience you want from your beachside Indian holiday. We will involve you every step of the way to make sure your time in Asia is nothing short of phenomenal. The itinerary we create for you is just for you, and we can update and change it to suit your pace, ideas, and plans after you arrive, find your feet, and fall in love with this amazing country.
The best villas in Calangute to book through Secret Retreats
Calangute is famous for its beach and the busy resort town that lines what is one of the longest beaches in North Goa but for Secret Retreats we believe the best villas in Calangute should have enough distance from the busy town to ensure peace and serenity, and offer stunning views of the surrounding countryside, and
Summertime Villa
Calangute shares all this and more with guests. With 3 bedrooms, a large tropical garden and a swimming pool, this private 3 bedroom villa in Goa is perfect for families and couples alike. Popular during the winter months, and especially at Christmas and New Year, this incredible part of Goa is famous for a variety of water sport activities including
waterskiing
and
parasailing
, the heritage and historic buildings of its Portuguese colonial history that dates back more than 400years, and great seafood. The Summertime Villa Goa is available year-round, but perhaps the best time to visit Goa is between November through March, before the Monsoons which start in April. Cooler and less humid, the sea is also calm allowing for fun with watersports and great visibility for divers. The best places to stay in Calangute Goa are worth checking out with the Secret Retreats' team as they are ideally situated as a springboard for exploring across India and Asia. A stay in one of our luxury holiday villas in Goa in Calangute guarantees you can experience every facet of the wonderful country and beach life here with the knowledge you have a luxurious, private and serene safe haven to return to.
Why not contact a member of our team to book your luxury villa in Goa and begin planning your unforgettable holiday in India today.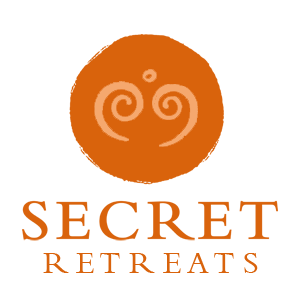 Travel Asia with Secret Retreats
Secret Retreats is a curated community of independent boutique hotel, villas, yachts and river boats keen to share their Asian Homes with travelers, sustainably and responsibly. Conservation of the environment, culture and traditions of Asia is of paramount importance to all in Secret Retreats. A community of like-minded hospitality professionals, we offer our guests authentic travel experiences that go beyond typical offerings to unveil the essence of Asia. Supporting the Asia based hoteliers and hospitality professionals and providing incredible holidays in Asia and tailor-made Asia travel itineraries direct to public ad travel agents.
Get inspired and make savings!
By booking direct with Secret Retreats and enjoy peace of mind from our full on the ground support. Contact our concierge and plan then book your Asia holiday now!
Over 100,000 subscriptions and counting, don't miss out! Subscribe to our newsletter an discover Asia with Secret Retreats