If you are looking for the ultimate diving holiday, why not Scuba Dive Asia on a secret retreats holiday travel itinerary? Nothing compares to the magic of submerging yourself in the aquatic wonderland of the best scuba diving in Asia, boasting clear, warm tropical water, and abundant marine wildlife. The travel team at Secret Retreats have curated a selection of diving holiday packages including both liveaboard experiences and stays in comfortable dive resorts, for great scuba diving, snorkeling, kayaking, trekking and post dive spa treatments.
The best scuba diving in Asia for once in a lifetime wildlife sightings
Secret Retreats have scouted out the best scuba diving in Asia for once in a lifetime wildlife sightings. Whether you're a beginner diver looking to experience diving for the first time or a seasoned diver looking to see majestic
marine wildlife
and otherworldly coral landscapes the dive packages curated by Secret Retreats will take you through your diving journey and give you some magical under water experiences along the way. Our Asia diving packages will take you to dive sights renowned as offering some of the scuba diving experiences in the world today. Memorize your holiday with stunning
underwater photography
at the feasting grounds of the majestic manta-ray, and experience once in a lifetime viewings of
Komodo dragons
while enjoying dives within some of the most bio-diverse marine ecosystems in the world.
Dive resorts Indonesia for a luxury dive holiday
Base yourself in dive resorts, Indonesia, for a truly luxurious dive holiday. Based in North Sulawesi, Indonesia,
Gangga dive resort
gives you access to three stunning dive locations and some of the best scuba diving in Asia including the
Bunaken National Park
, known for having some of the world's best biodiversity. Dive with eagle rays, jackfish, tuna, reef sharks, turtles, napoleons, barracudas and more. The Gangga and Bangka Archipelago also have a great variety of marine life. For those interested in underwater photography, the
Lembeh
straight has excellent visibility, providing the ideal conditions for you to capture some spectacular images of a variety of macro-critters including seahorses, frog fish, nudibranchs, incredible mimic octopus and more. All instructors at Gangga dive resort are Padi certified and the fully equipped dive centre can offer courses suitable for all levels of skill and experience including first time divers. The great thing about the Gangga dive resort package is that between diving, the resort has loads of other activities for you to do between dives, from kayaking, snorkeling and trekking to the library and spa, as well as simply enjoying their idyllic island home. You can really make the most of your time both above and below the water during a stay at the best dive resorts Indonesia has to offer, curated by Secret Retreats.
The best liveaboard Indonesia, for a maritime adventure
If you're looking to experience the best
liveaboard
Indonesia has to offer it can be had to navigate the enormous variety of vessels available, and this is where booking your Asia holidays with Secret Retreats really pays dividends. Our teams on the ground are constantly checking the yachts and boats, boutique hotels and other experiences to ensure that we curate only the very best for our guests travel itineraries to Asia. For the ultimate Asia diving vacation, set sail on our "Journey to the Majestic Equatorial shores of Raja Ampat" package. Stay on a traditional hand crafted vessel for 7 nights as you explore the region, starting at the
Dampier Strait
, where you'll have the chance to see hundreds of majestic manta rays feasting on plankton.
Wayag Archipelago
offers opportunities to go on treks where you'll see stunning wild orchids, flocks of vibrant parrots, and even a pearl farm. Next stop is Cape Kri, where you'll have the chance to kayak through mangrove passages, before sailing to
Raja Ampat
itself. Raja Ampat, meaning "four kings", is located off the north western tip of New Guinea Island and has the highest level of marine biodiversity on the planet, which you can enjoy and experience by snorkeling, diving or kayaking in these breathtaking waters. Of course if you're excited by the idea of diving Raja Ampat but you'd rather stay in a resort, we have you covered too, with a dive holiday package at one of our preferred Raja Ampat resorts such as the incredible
Misool Eco Resort
.
Asia Dive holidays to Komodo Island
We also offer Asia dive holidays to Komodo Island, on amazing tailor-made or ready-made dive travel itineraries such as our "The Lost World of the Dragon Safari". This 3 night yacht safari will take you to
Nusa Kode
, where you can explore the waters around Komodo Island by yacht, enjoying stunning sunset skylines, and view the volcanic islands and dense green hillsides during the day. During your stay, learn more about the legend of Putri Naga, "The Dragon Princess" and the close relationship between the Komodo islanders and the komodo dragons. You'll also get the chance to visit
Pink beach
where you can snorkel, kayak and enjoy the stunning white sandy beaches. Enjoy the local fauna including manta rays, parrot fish and bamboo sharks. This Asia diving vacation is the perfect trip for those who want to see a diverse range of landscapes above and below the waterline and immerse themselves in the local culture and legends of this unique region of Indonesia.
Travel worry free with our Asia diving packages
Alila Purnama
Cruise 4 (3 night) day luxury liveaboard experience includes everything you could ever dream of on a luxury Indonesia holiday, so you can travel truly worry free and immersed in luxurious hospitality with our Asia diving packages. Alila Purnama offer cruises around Raja Ampat, Ambon, Cendrawasih Bay and Komodo. All activities and experiences are included in the package price, including accommodation, meals, land transfers, shore excursions and unlimited ocean dives. While enjoying the luxury cruise, make use of the Padi certified dive instructors, the on-board chef, and the spa therapist, so you can have a truly wonderful Asia dive holiday without worrying about anything.
Scuba Dive Asia with PADI certified instructors
Scuba dive Asia with
PADI
certified instructors, so you can be confident that your diving experience meets the most recognized international safety standards. PADI is an internationally recognised diving school which offers courses and certifications for all levels, from beginners to dive masters and instructors. Scuba diving is a safe and relaxing sport, but some first time divers find all the equipment and the idea of spending so long deep underwater daunting.
Open water diving
courses give first time divers the skills and confidence to manage the equipment and their oxygen levels safely while underwater, and this confidence often results in a lifetime love of diving and exploring the underwater realms. All of the dives in our dive packages are run by professional and highly qualified PADI certified dive instructors. This gives you the confidence that your Asia diving packages, booked with Secret Retreats, meet international standards and whatever certifications you receive during your trip will be recognised in the future. What better way to learn than while enjoying the best scuba diving in Asia on a Secret Retreats ready-made or tailor-made travel itinerary? Contact our concierge now to start planning and booking your Asia dive holidays and experience and enjoy the best diving in Asia with Secret Retreats.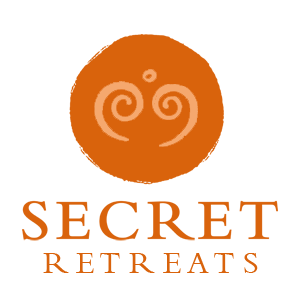 Travel Asia with Secret Retreats
Secret Retreats is a curated community of independent boutique hotel, villas, yachts and river boats keen to share their Asian Homes with travelers, sustainably and responsibly. Conservation of the environment, culture and traditions of Asia is of paramount importance to all in Secret Retreats. A community of like-minded hospitality professionals, we offer our guests authentic travel experiences that go beyond typical offerings to unveil the essence of Asia. Supporting the Asia based hoteliers and hospitality professionals and providing incredible holidays in Asia and tailor-made Asia travel itineraries direct to public ad travel agents.
Get inspired and make savings!
By booking direct with Secret Retreats and enjoy peace of mind from our full on the ground support. Contact our concierge and plan then book your Asia holiday now!
Over 100,000 subscriptions and counting, don't miss out! Subscribe to our newsletter an discover Asia with Secret Retreats