Hidden from tourism for many years under its former regime, Myanmar (the former Burma) slowly opened its doors to the rest of the world in 2011 and has been unveiling its charms ever since and with a carefully curated Myanmar Travel itinerary from Secret Retreats, you can discover the mysteries of this former '
hidden nation
' without the hard work of deciding where and when to visit. In fact, Myanmar is the relative New Kid On The Block in terms of South East Asian travel and remains a nation attempting to develop its infrastructure on many levels, including the tourism and travel sector.
That being said, there has never been a better time to visit Myanmar because of this, with so many wonderful places to visit and without the crowds one can experience in the more seasoned and well-travelled destinations in South East Asia.
The charms of Myanmar are sincere
, bright and unsullied by mass tourism.
Responsible Travel
is more important than ever here and any Burma Travel itinerary from Secret Retreats is curated by working in partnership with small, local providers to ensure our principles of supporting sustainable and responsible travel, and supporting local communities are met with each Myanmar holiday itinerary we put together.
Capital Gains in a Secret Retreats Yangon Travel Itinerary
So, where to start with a
Yangon
travel itinerary when there is so much to discover? We offer a range of curated journeys across this fascinating destination of diverse cultures, languages and landscapes, from a Myanmar 2 week itinerary to those journeys aimed at customers who have less time on their hands - even down to a Yangon 1 day itinerary if you are passing through on a wider journey across the region on your Burma travel itinerary. Visiting Yangon – the capital city formerly known as
Rangoon
– is something like stepping into a Time Machine and finding yourself in Asia 40 years ago and this makes it a precious experience. Yes, Yangon and Myanmar (still 'Rangoon and Burma' to some of the locals) has a long-held status as a major hub in the precious stones trade, yet there is so much more to see from this city that – for now – has a sense of being '
captured in time
'.
With a Yangon 2 day itinerary we can guarantee that you will experience the best that the city has to offer. Like many cities in this region of South East Asia, the capital is home to serene, Buddhist temples and no visit to Yangon would be complete without a visit to the central Pagoda, known as Shwedagon Zedi Daw, the Great Dragon Pagoda, the Golden Dragon Pagoda and for general purposes,
The Shwedagon Pagoda
. A visit here is often a highlight of any Myanmar trip itinerary. This is a serene, holy place where the local people embellish the pagoda with gold leaf to preserve its magnificence and importance. Also, a place of holy relics believed to trace back through the history of four Buddhas and is even believed to enshrine strands of the hair of Buddha.
The city is also situated around the picturesque
Inya Lake
, where you can capture magnificent views of the nearby Shwedagon Pagoda and where local people grab a little rest and relaxation in the surrounding park and you could take a table at the excellent
Seeds restaurant
enjoying lake views and enjoy Burmese fine dining of the highest standard. The people of Myanmar are a friendly bunch and it is here, in these informal spaces that you can get to meet the locals who are only too happy to hang out and have a chat as ylou discover this magical country on your Secret Retreats Myanmar travel itinerary – they like visitors here, which is no surprise - given their more recent history – so Yangon really is a place to immerse yourself in the
authentic culture
of the local people. You can even round your day off with a cocktail in The Strand Hotel and again, imagine yourself in a bygone era – now really is the time to visit this fascinating destination before the crowds descend.
On The Road To Mandalay – Bagan and Beyond on a Secret Retreats Bagan Myanmar Itinerary
Whilst Kipling waxed lyrical in his poem '
Mandalay
' and Sinatra crooned famously about Myanmar's second city, the area around holds considerably more interest than the '
Burma gal a settin
', for visitors to the region, although a copy of Burmese Days by Orwell would make a great travel companion on your Bagan Myanmar itinerary with much of the settings and Burmese lifestyles surprisingly unchanged by the passage of time. Most notably, the truly incredible
UNESCO World Heritage city of Bagan
. With a Secret Retreats Myanmar Bagan itinerary, you can lose yourself in one of the largest concentrations of Buddhist temples, pagodas and ruins in the world, easily rubbing shoulders with Angkor Wat in Cambodia or Chichin-Itza in Mexico as a not to be missed wonder of the world. A site of incredible archaeological significance, Bagan – all 40 square miles of it – is home to a staggering 5,000 historical structures, pagodas, stupas and temples dating back as far as the 11th century. The phrase 'all shapes and sizes' could have been wholly developed with this destination in mind, as the diversity of the structures is as staggering as it is magnificent and Bagan is not to 'be done in a day' – you simply could not take it all in.
For the more adventurous amongst you, there is also the option of viewing this wonder in total Phileas Fogg style and taking a trip over the site in a
hot air balloon
. As you can imagine, this is photo-opportunity Heaven but again, get here before the crowds find out about it and take the time to really immerse yourself in a true
Wonder of the World
. The accommodation here is as glorious as the site itself and with our Bagan itinerary you can relax and unwind in one of our carefully-curated, luxury hotels that combines the style and authenticity of the region with those little touches of elegance that makes a Secret Retreats Bagan Myanmar itinerary that 'something a little special'.
Water, Water Everywhere on your Yangon Bagan Mandalay Inle Lake Itinerary
No visit to Myanmar would be complete without a visit to the stunning
Inle Lake
, where the unique style of the
One Leg Paddling Inthar Fisherman
, an iconic site on the lake, renders them the iconic 'poster boys' of Myanmar tourism. Standing with one leg on the bow of their canoes and wrapping their other leg around the oar, the fishermen paddle across their water-world, Inle Lake. With a Myanmar Trip itinerary, you can watch and wonder at this unique tradition, particularly at sunset, where this unique experience will simply take your breath away. In incredibly photogenic area, the natural beauty of this region and particularly of the lake is just incredible. At any time of day, but particularly sunrise and sunset, the views are just picture postcard beautiful. A Yangon Bagan Mandalay Inle Lake Itinerary designed by Secret Retreats will share the very best of Myanmar with you, making memories to last you a lifetime. This is a truly special place.
If you can manage to tear yourself away from this location, our Myanmar itinerary, 7 days journey can even lay-on a visit to the seaside, for those beach-junkies amongst you. There is an abundance of gorgeous beach destinations in Myanmar, many of them
stunning and unspoilt
– so get in quick! Whether you fancy getting away from it all and nurturing your inner Robinson Crusoe on Grandfather Beach, go horse riding or snorkelling at Ngwe Saung or watch the sunset from a beach bar (whilst enjoying magnificent, local food) at the famous
Ngapali Beach
, Myanmar beaches really are paradise and with a Secret Retreats journey, you really will get in ahead of the crowds, contribute to and support local communities and luxuriate in the best hotels and travel experiences – all in the knowledge that your visit has been curated to support sustainable an responsible tourism throughout your Myanmar itinerary. So, what's not to like?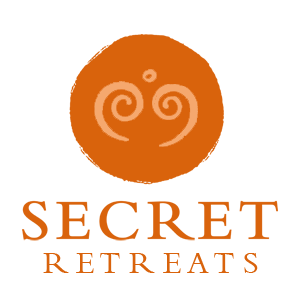 Travel Asia with Secret Retreats
Secret Retreats is a curated community of independent boutique hotel, villas, yachts and river boats keen to share their Asian Homes with travelers, sustainably and responsibly. Conservation of the environment, culture and traditions of Asia is of paramount importance to all in Secret Retreats. A community of like-minded hospitality professionals, we offer our guests authentic travel experiences that go beyond typical offerings to unveil the essence of Asia. Supporting the Asia based hoteliers and hospitality professionals and providing incredible holidays in Asia and tailor-made Asia travel itineraries direct to public ad travel agents.
Get inspired and make savings!
By booking direct with Secret Retreats and enjoy peace of mind from our full on the ground support. Contact our concierge and plan then book your Asia holiday now!
Over 100,000 subscriptions and counting, don't miss out! Subscribe to our newsletter an discover Asia with Secret Retreats