If you are thinking about luxury holidays in Malaysia you need look no further than the wide range of carefully crafted journeys created for you by our Secret Retreats travel designers. Working with local providers and experts in the culture and hospitality of the region. Our Malaysia holiday travel itineraries share those off-the-beaten-track 'treasures' unknown to the mass tourism market to provide unique travel experiences for your luxury holidays in Malaysia. Secret Retreats works with local providers in Malaysia to support the '
small economy
' of each region and to ensure that the culture, customs, traditions and ecology of the places we recommend are supported and conserved in a
sustainable
and
responsible
way both by visitors and by the travel partners we work with. In turn, you are welcomed in true, local style and guaranteed a wholly authentic experience during your Malaysia vacation. Your accommodation will often visually reflect the history and culture of the region, yet even the most '
hidden gem
' will cater to every expectation you may have regarding luxury holidays in Malaysia. Our approach is '
Authenticity with Style
' and we pride ourselves on being a leading provider in the Responsible Travel market, so you really can 'have it all', yet do so with a clear travel conscience. Malaysia can therefore benefit from your visit and you will most definitely benefit from your vacation in Malaysia.
With so Much Variety the Best Vacation in Malaysia for Couples and Families is Simply in the Planning
Malaysia, from its mountain heights of
Mount Kinabalu
to its beautiful beaches and tropical islands is a land of contrasts and natural beauty offering so much variety that booking the best vacation in Malaysia for couples, solo travellers and families is simply in the planning. A land of superlatives Malaysia is home to some of the oldest rainforest in the world, the 3rd highest mountain in SE Asia, the worlds tallest twin towers, home to the world's largest flower
Rafflesia
, and the list goes on.
For a 1 week itinerary Malaysia offers an enormous choice to the traveller.
Kuala-Lumpur
, or 'KL' to the locals, is a fast-paced, modern Asian city famed for its fantastic variety in dining experiences, its architectural contrasts from the ultra-modern to its colonial heritage, world-class shopping, theme parks and botanical gardens, fascinating street markets and historical and religious sites of interest. Skyscraping towers of breath-taking height rub shoulders with the city's colonial heritage buildings where together they create the rich tapestry of everyday life in the capital of this fascinating country. Typically taken as a 2 day trip in Malaysia visits to Kuala Lumpur are often a stopover as part of a long-haul journey. Whether you are a history-buff, architecture-buff, foodie or committed retail-buff, KL has something for everyone.
From the world-famous
Petronas Twin Towers
where, if you have the head for it, you can stand on the highest two-storey bridge anywhere on the planet and enjoy privileged views of the city below, to keeping your feet planted on terra-firma to take advantage of the many retail opportunities at '
Suria KLCC
' at the bottom of the towers, or wondering the alleys of China-Town shopping and eating as you go. Downtown KL really does have it all. With a 2 day trip in Malaysia, you could experience all of this and more, as the city is home to a melting-pot of cultures, from Little India to Chinatown and tranquil parks to labyrinthian backstreets with night markets and street food aplenty.
There is nowhere in wider KL that can claim to be more labyrinthian than the Batu Caves, a wonder of geology and an icon of Hindu worship just outside the city. Believed to be more than 400 million years old, the series of caves house Hindu shrines and the incredible Temple Cave the ceiling of which is over 300 feet high. And really a trip to
Penang
is not to be missed on a Malaysia luxury holiday. As a contrast to Kuala Lumpur, a 3 day itinerary Penang style, or longer, is guaranteed to delight and relax you. Located on the north-west cost of peninsular Malaysia, Georgetown is the capital city of Penang State and was listed in 2008 as a UNESCO World Heritage Site. Overlooking the
Malacca Strait
the island has wonderful beaches with Tanjung Bungah and Batu Feringghi just a short drive from the capital. Georgetown was established by the British in 1786, the history of the town and the cultures that have made their home here over the centuries is told in the architecture. There are many historic buildings for visitors to explore from temples and shrines to forts and grand mansions and homes, with a local favourite being
the Blue Mansion, built by Cheong Fatt Tze
, a powerful businessman and politician, in the 1880s. Largely unchanged, the Blue Mansion houses both an excellent restaurant and a boutique hotel, the perfect base for exploring old Georgetown on your Penang vacation.
From the Urban Jungle to the Old Man of The Jungle on Secret Retreats Malaysia Luxury Holidays
Whether you are seeking solo travel packages, Malaysia, the best vacation in Malaysia for couples, or something 'that little bit different' on a family vacation in Malaysia, Secret Retreats can transport you from the urban to the tropical and of course to the pristine Malaysian jungle on your Malaysia luxury holidays. 'The Old Man of The Jungle' in this sense, refers to the native
Orangutan
that you can now only see in the wild in Indonesia and Malaysia. A trip into the rainforest interior with our Malaysia and Indonesia itinerary or
Sabah
holiday package is the perfect holiday for any nature lovers. Malaysia's rainforest is renowned for being some of the
oldest tropical rainforest
still standing in the world today and is home to an enormous variety of flora and fauna, with perhaps the most famous resident being the Orangutan and a Secret Retreats vacation in Sabah will share with you the opportunity of a lifetime to see these majestic mammals in the wild, where they belong, and support their conservation through your visit.
As always, any Secret Retreats accommodation within the rainforest will be sensitive to the surroundings and offer you the most authentic jungle experience without sacrificing your comfort. This does not mean that our journeys lack authenticity however, as many indigenous and diverse communities reside within the interior and you may briefly immerse yourself in their day-to-day life without feeling like an intruder. Any vacation in Sabah, or perhaps a
Tioman Island
Holiday package to round off the perfect Malaysia vacation, when designed and built by the travel designers at Secret Retreats will approach your curated journey with sensitivity and respect towards the people who call these destinations 'home'.
The goal of the Secret Retreats team and our hoteliers is to design vacations and experiential travel that is both sustainable and responsible, to ensure that our Asian homes are preserved for the communities that call them home and for the generations of conscious-travelling visitors to come.
The Best Beach Vacation in Malaysia Tailor-Made for you and your Family
So, after dipping into the rainforests you will be absolutely spoiled for choice about where to take your dip into the blue,
blue seas around Malaysia
, but where to start planning for the best beach vacation in Malaysia? With the extensive local knowledge of the Secret Retreats travel designers and our hoteliers and their teams on the ground in the destinations, we can guarantee you the best beach vacation in Malaysia. Whether you are a hammock-dweller or beachcomber loving the laid-back vibes of a Penang vacation and the surrounding islands comprising the
Langkawi
archipelago, or a serious diving junkie, luxury beach resorts in Malaysia can be curated for you and built into the perfect Malaysia holiday itinerary. Our teams will carefully avoid mass-tourism and the problems that come with it, and ensure that your journey gives as much back to the local communities as you enjoy discovering their beautiful homes, be it beach side or mountain side, deep in the jungles and forests or city living in Malaysia's vibrant and history-rich cities.
At Secret Retreats we want everybody to have a good time, from the locals to those seeking the best family holiday in Malaysia, couples looking to enjoy
romantic honeymoons
in Malaysia or folks seeking solo travel packages Malaysia style, looking to explore the culture, history and wildlife of Malaysia, so that our guests are always invited back. So why not join us here in this glorious cultural melting pot where good times, great food and conscious travel are always guaranteed.
Contact the Secret Retreats Concierge to start planning and booking your tailor-made Luxury Holidays in Malaysia.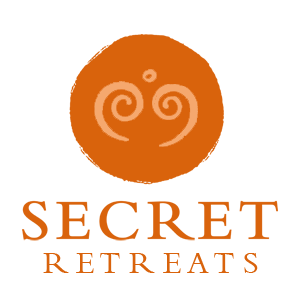 Travel Asia with Secret Retreats
Secret Retreats is a curated community of independent boutique hotel, villas, yachts and river boats keen to share their Asian Homes with travelers, sustainably and responsibly. Conservation of the environment, culture and traditions of Asia is of paramount importance to all in Secret Retreats. A community of like-minded hospitality professionals, we offer our guests authentic travel experiences that go beyond typical offerings to unveil the essence of Asia. Supporting the Asia based hoteliers and hospitality professionals and providing incredible holidays in Asia and tailor-made Asia travel itineraries direct to public ad travel agents.
Get inspired and make savings!
By booking direct with Secret Retreats and enjoy peace of mind from our full on the ground support. Contact our concierge and plan then book your Asia holiday now!
Over 100,000 subscriptions and counting, don't miss out! Subscribe to our newsletter an discover Asia with Secret Retreats