Secret Retreats has the most beautiful mission: to be the best representative of indelible, captivating havens that reflect the pure essence and inner spirit of Asia.
---
---
Stronger Together
Secret Retreats is a collective for some of the finest boutique hotels, villas, lodges, cruises and restaurants throughout Asia - a brand that provides experiential experiences for the discerning traveller. Conscious of the uniformity of luxury hotel chains around the world that deprive today's travellers of authenticity and individuality, Secret Retreats comes with a creative and flexible set of sales, communication, marketing, expertise and network supports.

Each member is a masterful creator, someone who imagined, dreamt and put all his heart into building a priceless jewel. Shunning traditional hospitality experiences, he offers an intimate, experiential sanctuary. An artisan of life, each in his own individual and unique manner, showcases his country's most precious gifts: its singular diversity.
Benefits
Representation, Marketing and Communication
Online Sales and Reservation
Offline Sales and Concierge Services
Community of Exchanges
Expertise support
All you need to know about Secret Retreats: concept, criteria, sustainable
practices, slow travel and experiences to unveil the essence of Asia
---
Willing to join?
Please fill up the questionaire.
---
BECOME A MEMBER
---
The Members
Passionate about the arts, nature, antiques, cuisine, their local community and the indigenous culture that surrounds them.
Refuges for the soul, all of our members' isolated, calming retreats have an invisible line that seamlessly connects them to one another—taste, discretion, refinement, and a passion for their place.
Our properties encompass a marriage of a place and people. Found in idyllic locations, these places not only convey a message, they also represent the taste of a culture.
The owners share an inherent passion for their land and their culture. They wish to share with guests a bit of their story, invite them to discover and experience, appreciate, respect and enjoy their property.
Filled with natural smiles and an indelible sense of hospitality, Asia's rich traditions and ancient civilisations are as exceptional as they are diverse.
---
Secret Retreats is an awakening to a new dimension, a different way to see the world. Conveying the beauty of life in its bare simplicity with no artifice, no additives — it unveils the essence of Asia.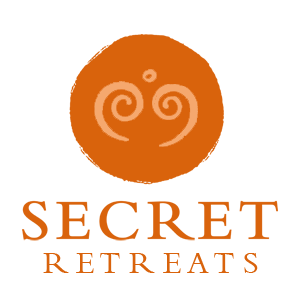 Travel Asia with Secret Retreats
Secret Retreats is a curated community of independent boutique hotel, villas, yachts and river boats keen to share their Asian Homes with travelers, sustainably and responsibly. Conservation of the environment, culture and traditions of Asia is of paramount importance to all in Secret Retreats. A community of like-minded hospitality professionals, we offer our guests authentic travel experiences that go beyond typical offerings to unveil the essence of Asia. Supporting the Asia based hoteliers and hospitality professionals and providing incredible holidays in Asia and tailor-made Asia travel itineraries direct to public ad travel agents.
Get inspired and make savings!
By booking direct with Secret Retreats and enjoy peace of mind from our full on the ground support. Contact our concierge and plan then book your Asia holiday now!
Over 100,000 subscriptions and counting, don't miss out! Subscribe to our newsletter an discover Asia with Secret Retreats