A land of contrasts with a rich deep history from the days of Khmer Empire that gave us one of the worlds great wonders, the
Angkor Wat Temples
, to stunning nature in the forests of the
Cardamom Mountains
to the pristine mangroves and beaches of the foodie heaven of
Kep
, our luxury Cambodia holidays can share all of this and more with you on a Secret Retreats Cambodia journey. The kind-hearted, welcoming people of this beautiful and diverse land have long opened their arms to visitors and are only too pleased to share the many historical, spiritual and hopeful stories of their Kingdom's vast history. The brutal years of Pol Pot are not forgotten but here is a nation that prefers to look for reasons to celebrate, and the amazing thing is that everyone is invited to the party. Why not join them with the best Cambodia itinerary you are likely to find in the
Responsible Tourism market
and take one of our Curated Journeys by Secret Retreats?
The Best Cambodia Itinerary is Tres Fantastique – The French Influence and Beyond
Cambodia lies in the upper range of the
Mekong River Delta
and its landscape embraces lowlands, hills, small mountain ranges, beaches, islands and river communities and the best Cambodia itineraries share the best experiences in this rich variety of environments with the traveller. Small, sleepy towns are dotted along sandy roads against a backdrop of hills and lush rice paddy fields and forms a vista in which the history of French colonialism – also part this kingdom's many 'stories' - is reflected in the architecture you can see throughout the capital and beyond. The capital,
Phnom Penh
, is a busy South East Asian city where Buddhist Temples stand shoulder-to-shoulder with modern hotels and the ubiquitous street-lifestyles – a staple of the 'everyday' in South East Asia – that makes this a bustling place, complete with Pagodas, Night Markets, spas, bars and clubs. Phnom Penh also experiences the inevitable Rush Hour, so this is the very time to step aside and enjoy a Sundowner, very much a part of life for ex-pats and visitors alike. Why not join them riverside in the country's capital with your cocktail of choice at the start of spending 3 weeks in Cambodia on a
curated journey
you will never forget? A Cambodia 1 week itinerary could also provide an opportunity to immerse yourself in the nation's capital - even if you have limited time available. Our specialist trip curators are all local and have tailored shorter journeys to the region for those guests passing through on a longer South East Asia tour, such as our Thailand, Cambodia, Vietnam, Laos itinerary but what you may lack in time you are certainly rewarded for in terms of
experience
. Working to promote local providers and with a clear focus on supporting sustainable tourism, taking a Secret Retreats journey will enrich your time here, support local initiatives and also ensure that you are treated to the best in luxury Cambodia holidays.
The Spice of Life on a Kampot itinerary
The Far East has historically been associated with the
Spice Trade
in both its commerce and in the rich, diverse gastronomy of the region and a
Kampot
itinerary will share with you secrets long closely guarded by travelling chefs and foodies. Cambodia itself is home to famous national dishes, such as the ubiquitous '
Amok
' – a curry made with fresh coconut milk and spices – and
Nom Banh Chok
, a fragrant noodle dish eaten everywhere, particularly for breakfast. Street traders carrying dishes hanging from bamboo poles across their shoulders can be seen weaving in and out of traffic of a morning, supplying the workforce with this first meal of the day and apart from presenting a fantastic photo-opportunity, sampling this local fayre in such authentic surroundings is not to be missed. One important location in the production of home-grown spice is the riverside town of Kampot, three hours from the capital and famous for its
Kampot Pepper
, renowned by many chefs as the best pepper in the world. You will know when you have reached the town of Kampot when you chance upon one of its main and unusual landmarks – the Durian Roundabout. Yes, a gigantic and colourful structure built in homage to the spiky, odorous fruit of Asia will herald your arrival here. There is more to Kampot than its pepper and unusual visuals however and with a Kampot itinerary you can enjoy this laid-back riverside town with its quirky bars, eateries and eco-driven initiatives aimed at supporting local people. Just out of town, we have a choice of
beautiful resorts
and
villa residences
where style and luxury are guaranteed and where you can swim from jetties and river beaches or simply watch life on the river as the sun goes down over the hills and swaying palm trees. You could even take the former Crab Shuttle boat for a lazy trip down the river to the seaside town of Kep, famous for the supply of crabs to eateries in the region and a dish of Kep crab is a must eat for any foodie visiting the region. Again, you will know when you have reached Kep because yes, there is a giant structure of a waving crab welcoming visiting boats into dock. Kep and Kampot stays are also featured in our luxury accommodation options, so whether you opt to sample these unique and tranquil breaks with a Cambodia Solo Travel itinerary or travel as a couple, a family or group, luxury travel Cambodia has never been easier.
A Siem Reap Itinerary including the Temple of The Gods and Wonder of The World
Of course, no visit to Cambodia would be complete without a Siem Reap itinerary and a visit to the awe-inspiring, vast and iconic temple ruins of Angkor Wat. With our curated
Siem Reap
travel itinerary you can combine a stay in luxury, stylish accommodation with this truly, wonder-of-the-world experience and watch the sun come up over the
Srah Srang Lake
or set at the
Pre Rup Temple
. Considered to be the largest temple complex in the world in terms of square footprint, a visit to the main complex and its deep interior is guaranteed to bring out your inner Indiana Jones or Lara Croft in abundance. Take your time though – this place is special, very special, so 'doing it in a day' would deprive you of an amazing experience. Making the most of our curated Siem Reap itinerary 3 days option can certainly provide you with an opportunity to truly immerse yourself within Angkor's 'jungle magic' and whether you wish to see the sun come up, the sun go down or both over Angkor, Secret Retreats will ensure you do so in style. Yes, it is photo-opportunity Heaven but actually standing amongst the ancient structures of this ancient Khmer civilisation is an experience you will never forget.
Trains, Boats and Planes
Forget the film, you can travel this region on all forms of transport and not in the usual ways! From the Bamboo Train of
Battambang
to residing amongst the river-dwelling, floating villages of the Tonle Sap Lake, a Secret Retreats journey to Cambodia itself or as part of a combined itinerary within South East Asia will never disappoint. And not forgetting the epitome of style aboard one of our
luxury Cambodia cruises
, 7 nights from Saigon through the Mekong Delta to
Tonle Sap
and Siem Reap cruising in absolute luxury our cruises will share the best of the region with you in style and luxury, truly not to be missed! But don't just take our word for it, take a look at the fantastic journeys on offer and let us do the rest as we Unveil the Essence of Cambodia to you.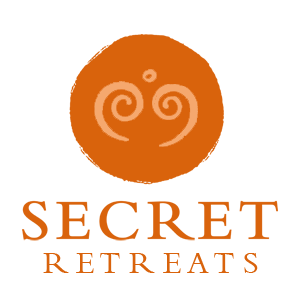 Travel Asia with Secret Retreats
Secret Retreats is a curated community of independent boutique hotel, villas, yachts and river boats keen to share their Asian Homes with travelers, sustainably and responsibly. Conservation of the environment, culture and traditions of Asia is of paramount importance to all in Secret Retreats. A community of like-minded hospitality professionals, we offer our guests authentic travel experiences that go beyond typical offerings to unveil the essence of Asia. Supporting the Asia based hoteliers and hospitality professionals and providing incredible holidays in Asia and tailor-made Asia travel itineraries direct to public ad travel agents.
Get inspired and make savings!
By booking direct with Secret Retreats and enjoy peace of mind from our full on the ground support. Contact our concierge and plan then book your Asia holiday now!
Over 100,000 subscriptions and counting, don't miss out! Subscribe to our newsletter an discover Asia with Secret Retreats