If there is a destination that can provide a whistle-stop tour that can at once excite and relax in the same moment through the historic, the modern and the futuristic, then that destination would have to be Japan and the team at Secret Retreats is confident that we can offer you the best Japan trip itinerary to suit your holiday plans. Whether you are a seasoned visitor to the region or seeking your first time in Japan itinerary, Secret Retreats can take the hard work out of planning your holiday for you. Our holidays to Japan and Asia are all curated and designed by local experts, our teams on the ground, who have first-hand knowledge of the region, as it is their home. And this, the Secret Retreats difference, is where we excel, in
sharing our homes and the secrets
within, with our travellers, both sustainably and responsibly. We can offer the best Japan luxury travel that combines authenticity with an
eco-friendly and sustainable style
, with all services tailored to your own preference for your travels to this Land of the Rising Sun. In choosing a Secret Retreats Journey we will ensure that you experience the best Japan vacation on offer however you choose to spend it.
Visit 3 Iconic Cities on a 1 Week Itinerary in Japan
Japan's world-renowned
Shinkansen
, or 'Bullet-Train' as it is more commonly known, makes it easy to cover multiple destinations on a 1 week itinerary in Japan. Japanese efficiency has to be experienced to be believed, and their train services are no exception. Comprehensive, always on time, clean and with an incredible choice of dining options at every station in the form of
Bento Boxes
, Japan's always beautifully packed version of a packed lunch, their Bullet Train travels smoothly at speeds of up to 186 mph making it easy to enjoy a 3-city tour in 1 week in Japan. Therefore, if time-limitations are a consideration for your visit to Japan worry no more, as it is possible to swiftly cover huge distances across the region, making a 1 week Japan itinerary
Tokyo Kyoto Osaka
one of the most popular and best Japan vacation choices. If you have more time, why not immerse yourself for longer in these fascinating destinations as Secret Retreats also offers city-based breaks with our
4 days Kyoto itinerary
or contact the Secret Retreats Concierge to discuss and plan a uniquely tailor-made Japan itinerary to match your planned stay. Beginning in the capital with a 3 days Tokyo must see option is always a good way to start your Japan itinerary and having the experience pre-planned by experts really does take hard work out of navigating your way around this very unique of destinations.
Tokyo – City of the Past, Present and Future and Perfect for a Japan Family Vacation
Tokyo is an enormous city, but also a very safe city with an excellent public transport network, incredible dining options, and an enormous variety of activities and sites of interest to excite young and old; put simply, it is a great place to start any Japan family vacation. Finding yourself in Downtown
Tokyo
can certainly present a most exhilarating culture-shift. Part sci-fi movie, part graphic novel, very futuristic and most characteristically 'neon', you could be forgiven for feeling as though you have been transported into the virtual world of a video game. Do not be fooled however – this is a city of many faces - not all of them electronic. Yes, the city is a gadget-lover's paradise and yes, you can purchase almost anything from the city's vending machines from hot meals to toys and mobile phones, there really is so much to discover in the country's capital and with Secret Retreats selecting the best on offer, this is a trip that will make great memories for all the family. Whether you wish to meander through the forest taking the air and paying a visit to the
Meiji Jingu Shrine
, visit the historic, traditional streets surrounding the
Asakusa
Temple and have your fortune told, relax amongst the trees, flowers and water features of the stunning
Shinjuku Gyoen
- the most famous National Garden of the capital - or simply wander the streets, eating some of the best sushi or ramen you are likely to find anywhere in the world, this capital city really does have something for everybody. So do plan on spending some time here, at least 3 days, as part of your Japan family vacation or even on a quick 3 day Japan itinerary taken as part of a wider long haul adventure through Asia.
Touring, Tasting and Trekking on a Japan Luxury Vacation
Truly a land of contrasts both culturally and geographically, and a land of great beauty where the smallest details matter, a Japan luxury vacation sets the bar on the meaning luxurious. As a leader on the world food map, visitors could easily spend their 14-day tour of Japan moving from region to region, sampling local delights on a gastronomic voyage of discovery but beyond the
culinary arts
there are adventures galore to stimulate the senses.
From being buried up to your neck in a '
Sand Bath
' in Beppu to the stunning
Onsen
bath experiences of
Yamanochaya
or
Kinugawa Kanaya
near Tokyo. The Onsen experience of Japan is not to be missed. In-room or often open-air volcanic springs, onsen take the art of luxury bathing to an entirely new level, and the towns built around them are as varied as the surrounding geography. A ritual bathing experience in the great outdoors is a feast for the senses. Japan is a country whose culture is steeped in tradition from the stunning
Ryokan
Inns to the fine art of taking Japanese green tea. Taking tea is 'taking time' in Japan and there is a highly respected ritual involved, it is a wonderful and quintessentially Japanese moment that reminds you of the luxury of taking time and living in the moment, that even the simplest things in life can be moments of luxury during a busy day and help you to relax and unwind. Hot spring baths are not the only way in which the Japanese like to immerse themselves – Forest Bathing is also popular here, where one seeks the beauty of nature.
Taking a Forest Bath or '
shinrin-yoku
' is communing with nature, listening to the birds, watching the sunlight as it dapples the forest floor through the leaves of the trees, drinking in the fresh fragrant clean air, it is a sensory experience cherished by the Japanese to promote inner peace and good health. The
climbing, trekking, mountain-biking, skiing
and
surfing
opportunities are plentiful and all within the most beautiful of surroundings in Japan, but this fantastic land is not so much 'fast-paced', as 'every-paced', and offers each visitor the chance to pause, fast-forward or simply relax and detox from a hectic modern life. A Japan luxury vacation is not simply graded by 5-stars or more, it is measured in
the luxury of experience, the luxury of enjoying the moment
.
With a Secret Retreats tour of Japan, sustainable and responsible tourism is taken seriously, you really are treated to the finest luxury of experiences and safe in the knowledge that you are 'leaving the place as you found it', enabling those who call it home to keep it this way. Contact the Secret Retreats Concierge to plan and book the luxury Japan vacation to suit you and your family and prepare to be fascinated, refreshed and invigorated and to enjoy and be awakened to the luxury of the beautiful simple moments in life.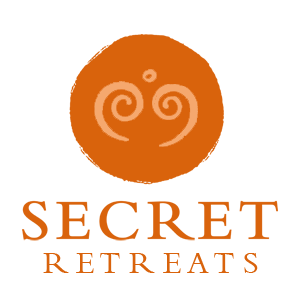 Travel Asia with Secret Retreats
Secret Retreats is a curated community of independent boutique hotel, villas, yachts and river boats keen to share their Asian Homes with travelers, sustainably and responsibly. Conservation of the environment, culture and traditions of Asia is of paramount importance to all in Secret Retreats. A community of like-minded hospitality professionals, we offer our guests authentic travel experiences that go beyond typical offerings to unveil the essence of Asia. Supporting the Asia based hoteliers and hospitality professionals and providing incredible holidays in Asia and tailor-made Asia travel itineraries direct to public ad travel agents.
Get inspired and make savings!
By booking direct with Secret Retreats and enjoy peace of mind from our full on the ground support. Contact our concierge and plan then book your Asia holiday now!
Over 100,000 subscriptions and counting, don't miss out! Subscribe to our newsletter an discover Asia with Secret Retreats