The capital city of this vast nation is a great entry point for a first holiday in China, and a Beijing travel itinerary will share a great variety of iconic and unique experiences with you. There is one notable man-made structure on earth that can be seen from Outer Space and this is The Great Wall of China, or 'Wànlǐ Chángchéng', as it is known to the locals. This ancient wall runs across the country for 13,000 miles but conveniently there are nine parts of
The Great Wall
within reach of the capital Beijing, so no Beijing travel itinerary is complete without a visit to 'The Wall' , along with some of the other astonishing experiences on offer in and around this truly unique of cities.
There are far too many attractions on offer in
Beijing
to list them individually but we are very confident that there is something to please everybody here. A Secret Retreats 3 Day Beijing Itinerary can certainly provide a glorious snapshot of some of the main attractions and most certainly, some of the hidden ones. Local favourites, such as
Ghost Street
, so named because of its history as a location for a black market that ghosted in and out to avoid the authorities in time gone by, but is now home to an eclectic mix of restaurants offering cuisines from across China, a place very much a favourite of the locals and typical of the Secret Retreats difference in building our China luxury holidays and itineraries based on local knowledge. Whether you wish to stroll the enormity of the
Forbidden City
, experience enlightenment at the
Temple of Confucius
, visit
Tiananmen Square
peace monument, enjoy the Great Outdoors at lakes, mountains or the wonderfully named, Fragrant Hills, this city can certainly deliver. As always, the ubiquitous 'Street Life', markets and swathes of silk also – quite literally - form the fabric of this vibrant and mysterious capital city. Seeing it for yourself on a Secret Retreats China luxury holiday is the only way to do it though.
A China 7 day Itinerary by Secret Retreats Tailor-Made to Suit Your Plans
Secret Retreats is located exclusively in Asia, we are the Asia experts, and linking destinations across our home continent is a great way to explore and enjoy this endlessly fascinating region of the world so combining a China 7 day itinerary with a trip to SE Asia is a great way to spend your summer vacation discovering Asia. The magical land of Shangri La could feature in this plan, yes this is actually 'a real place' and is found in China in north western Yunnan on the edge of the
Tibetan plateau
, as
Yunnan province
borders the SE Asian nations of Myanmar, Laos and Vietnam. Older than the capital and steeped in history,
Shangri-La
(Xianggelila) and its Tibetan-influenced surroundings really do take the visitor on a passage through time. Journey here on your 1 week China itinerary along ancient routes such as 'South Silk Road' and '
Tea Horse Road
' along which are dotted small, market towns inhabited by minority populations wearing traditional dress. The vista is almost cinematic with its mountains and lakes, and ancient wooden homes clinging to the hillsides. So here, in the north of the Yunnan province, where
Yi tribal horseman
gallop past you on the road, lies the gorgeous town of
Dali
– encompassing every aspect we have just described and of course, just a sprinkling of your own, personal Shangri-La. Secret Retreats can transport you here with our Dali Itinerary as part of a wider, 2 week trip to China either on a China family holiday, a couple's adventure or for those of you who wish to 'go it alone' but with the added reassurance of the safety and comfort that is always guaranteed as standard as part of a Secret Retreats vacation.
So, after this glorious intake of fresh, mountain air, the sound of chanting and the tinkle of bells why not let our specialist travel designers lay on a touch of glitz?
Shanghai
can certainly hold its own on the glitz, glamour and party front, a wonderful combination of ancient and modern, wonderful architecture, great museums, with some fantastic dining options and boutique hotels it is a must for any China luxury holiday, the perfect place to dress up, not down, and get out amongst the movers-and-shakers of this cosmopolitan destination that has always been up for a party. There is however, a lot more to the city of Shanghai than bright lights and 'cocktail hour'. Hugging part of the larger
Yantze River
, Shanghai has always been a major transport hub for entry into China, famous for its glorious mix of locals and ex-pats and today, it stands proudly as the face of young, modern China and is not to be missed when you choose to 'vacation China' Secret Retreats style.
Secret Retreats is Ready to Design the Best China Itinerary for you
From the watchful wonder of the world-famous
Terracotta Army statues
in
Xian
a short train ride from the walled medieval city of
Pingyao
and the enigmatic
Jing's Residence
, through temples, colourful pagodas, mountains, lakes, hot-outside, cold-outside, tea ceremonies, ancient philosophies, bazaars full of the bizarre and ancient folklore, a Secret Retreats best China itinerary can select for you the ancient, the modern, the futuristic and match with our authentic, stylish and luxury accommodations to design unique luxury holidays in China just for you.
Take a look at our unique and exclusive China vacation itineraries, and let your Secret Retreats Concierge Unveil the Essence of China to you. Contact your concierge now on
dream@secret-retreats.com
.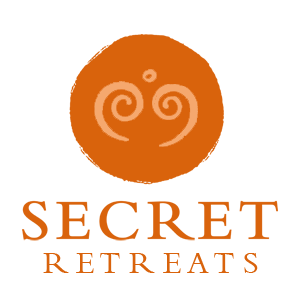 Travel Asia with Secret Retreats
Secret Retreats is a curated community of independent boutique hotel, villas, yachts and river boats keen to share their Asian Homes with travelers, sustainably and responsibly. Conservation of the environment, culture and traditions of Asia is of paramount importance to all in Secret Retreats. A community of like-minded hospitality professionals, we offer our guests authentic travel experiences that go beyond typical offerings to unveil the essence of Asia. Supporting the Asia based hoteliers and hospitality professionals and providing incredible holidays in Asia and tailor-made Asia travel itineraries direct to public ad travel agents.
Get inspired and make savings!
By booking direct with Secret Retreats and enjoy peace of mind from our full on the ground support. Contact our concierge and plan then book your Asia holiday now!
Over 100,000 subscriptions and counting, don't miss out! Subscribe to our newsletter an discover Asia with Secret Retreats