Booking the best Cebu hotels and resorts with Secret Retreats is the perfect way to begin a trip to this amazing island and jewel of the Philippines. Cebu is one of the most beautiful and diverse destinations in the Philippines, offering travelers a choice of the best Cebu hotels and resorts as well as a unique blend of natural wonders, historical sites, and cultural attractions. From stunning beaches, just a stone's throw from your best beach hotel in Cebu, to historic landmarks, there is no shortage of things to see and do in a holiday on the beautiful island of Cebu in the Philippines.
Hotels in Cebu:
Les Maisons d'Itac
By the Sea
BOOK
---
QUIZ:
What is your ideal holiday destination?
---
Book a Beautiful Beach Resort on Cebu with Secret Retreats and Discover the Story of Ferdinand Magellan
Imagine the heroic explorer first discovering Cebu Island 500 years ago as you relax and enjoy a cocktail in a beautiful beach resort on Cebu. A must-see attraction in Cebu is
Magellan's Cross
, located in the heart of the city. This historic landmark marks the spot where Ferdinand Magellan planted a cross upon his arrival in the Philippines in 1521. Ask the team at your best resort in Cebu for more information as the site is considered one of the most important historical landmarks in the country and is a must-visit for anyone interested in Philippine history. For those looking for a cultural experience, the Cebu City Museum or
Rizaliana Place
is a great place to visit from one of our small hotels in Cebu. The museum showcases the history and culture of Cebu through works of art, a small collection admittedly but a great (and free) place to learn a little about the local culture and history of Cebu. Discover and enjoy all this and more on a tailor-made holiday
travel itinerary to Cebu and the Philippines
designed for you by a Secret Retreats travel concierge.
Enjoy the Beautiful Beaches from one of the Best Cebu Beach Resorts in Cebu or from a Wonderfully Private Pool Villa
Being only 122 miles long and a mere 20 miles wide means you will never be far from the ocean and some of the best beach resorts in Cebu. Clean, azure waters and fine, white sand awaits those staying at the best beach hotel in Cebu or wonderfully
private pool villa
that the Secret Retreats team has curated just for you. A top beach destination in Cebu is
Bantayan Island
off the northern-most tip of Cebu Island. Bantayan is known for its crystal-clear waters and sandy beaches. The island is a popular spot for
swimming, snorkeling, scuba diving
, and is also home to several beautiful beach resort in Cebu, making it the perfect place for you and your family to spend a relaxing vacation. For those looking for beach activities, Cebu offers some of the best beaches in the Philippines.
Explore Osmeña Peak and take in some history when staying in Cebu Boutique Hotels
For those staying at one of our carefully curated Secret Retreats Cebu boutique hotels and looking for natural wonders, the
Osmeña Peak
is a must-visit attraction in Cebu. Located in the southern part of the island, the peak is the highest point in Cebu and offers breathtaking views of the surrounding landscape. The area is also home to several waterfalls, including the
Kawasan Falls
, which is known for its beautiful turquoise pools. Accessible and an easy, simple hike, a visit to the falls is a great addition to any holiday itinerary in the Philippines, and especially so when paired with our pick of the best accommodation in Cebu.
Another popular attraction in Cebu is the
Basilica del Santo Niño
, one of the oldest churches in the Philippines. The church houses the Santo Niño de Cebu, a statue of the infant Jesus that is considered a miraculous image by many Filipinos. The church is a beautiful example of colonial architecture and is an important pilgrimage site for Catholics. Book a trip to the Basilica through one of our beautiful resorts in Cebu and we will take care of everything to ensure your outing is comfortable, informative, and at a pace to suit you.
Another must-visit attraction is the
Cebu Taoist Temple
, a beautiful temple built around 60years ago by Cebu's Chinese community it is located in the Beverley Hills that overlook Cebu City. The temple features incredibly intricate architecture and is a very popular place for meditation practice. The temple's observation deck shares some of the best panoramic views of Cebu City.
Swim with Whale Sharks while staying at the Best Resort in Cebu
If you're looking for adventure as well as to stay in the best resort in Cebu, tell your concierge at Secret Retreats to include the
Whale Shark Watching
tours in your Cebu and Philippines holiday itinerary. This unique experience allows travelers to swim with the gentle giants of the sea. The experience is unforgettable and allows visitors to get up close and personal with these magnificent sea creatures.
The Secret Retreats travel team combines a wealth of local experience including hoteliers, guides and our professional travel designers who are standing by to select and book for you the perfect places to stay from our curated collection of Cebu boutique hotels, pool villas and resorts. Tailor-made or perhaps one of our off the shelf and ready-made Philippines holiday itineraries, our insider local knowledge will ensure you see, eat, and enjoy the very best Cebu and the Philippines has to offer to match your budget and personal preferences.
If you would like to find out more about the best Cebu hotels and resorts, why not contact the travel team at Secret Retreats? We are waiting to hear from you and can't wait to tell you more about all that the stunning island of Cebu has to offer.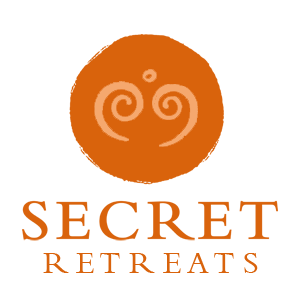 Travel Asia with Secret Retreats
Secret Retreats is a curated community of independent boutique hotel, villas, yachts and river boats keen to share their Asian Homes with travelers, sustainably and responsibly. Conservation of the environment, culture and traditions of Asia is of paramount importance to all in Secret Retreats. A community of like-minded hospitality professionals, we offer our guests authentic travel experiences that go beyond typical offerings to unveil the essence of Asia. Supporting the Asia based hoteliers and hospitality professionals and providing incredible holidays in Asia and tailor-made Asia travel itineraries direct to public ad travel agents.
Get inspired and make savings!
By booking direct with Secret Retreats and enjoy peace of mind from our full on the ground support. Contact our concierge and plan then book your Asia holiday now!
Over 100,000 subscriptions and counting, don't miss out! Subscribe to our newsletter an discover Asia with Secret Retreats