A stay in one of our Riverside Resorts and Hotels in Rishikesh, Uttarakhand is the perfect way to get away from it all in the serene surroundings of
God's city
at the foot of the mighty Himalayas in northern India and on the banks of the
river Ganges
. The best hotels and resorts in Rishikesh blend the contemporary with the classic offering a welcome change of pace for those wishing to escape the outside world for a while. Rishikesh is renowned as the
Yoga Capital of the World
. Visitors to boutique resorts in Rishikesh can partake in yoga and meditation retreats offered by various ashrams and yoga centres. Those wishing to be pampered will enjoy the personal attention of expert masseurs and therapists at one of the many spas available to those booking the best hotels and resorts in Rishikesh through our dedicated travel team at Secret Retreats.
Hotels in Rishikesh:
Atali Ganga
On the Mountains
BOOK
---
QUIZ:
What is your ideal holiday destination?
---
Things to Do While Relaxing in a Riverside Boutique Resort in Rishikesh
Adventure enthusiasts flock to Rishikesh for its thrilling
white-water rafting
experiences, and those staying at a riverside boutique resort in Rishikesh have the Ganges River on their doorstep offering gentle flowing water and fast rapids suitable for both beginners and experienced rafters. Feel the rush as you navigate through the white water while literally soaking in the stunning surroundings. Our staff at our carefully selected resorts in Rishikesh near the Ganges will make sure your white-water rafting adventure is tailored to the needs of you and your family through trusted teams who know the rapids like the back of their hands. Hotels in Rishikesh Uttarakhand serve as a gateway to the
Garhwal Himalayas
, offering numerous trekking and camping trails for nature enthusiasts. The mesmerizing trails of
Kuari Pass
, Valley of Flowers, and
Nag Tibba
provide awe-inspiring views of snow-capped peaks, alpine meadows, and vibrant flora. No stay in our boutique resorts in Rishikesh would be complete without a visit to the
Beatles Ashram
. Immortalized by the iconic band, the Beatles Ashram is a place of cultural and historical significance. Walk through the serene ashram complex adorned with graffiti and murals while soaking in the spirit of the world's greatest band. Witness the divine
Ganga Aarti ceremony
from your Secret Retreats booked Rishikesh river view hotels at Triveni Ghat, Parmarth Niketan, or Swarg Ashram. As the sun sets, immerse yourself in the enchanting chants, rhythmic prayers, and the mesmerizing sight of oil lamps floating on the sacred river. Thrill seekers should ask our concierge team or our on the ground teams at our preferred Rishikesh river view hotels about bungee jumping and the flying fox. Rishikesh is home to India's highest bungee jumping platform, offering an adrenaline-pumping experience. The flying fox, an exhilarating zipline adventure, is another must-try for those who don't mind having their heart in their mouths for a bit.
Itineraries in India:
Exploring the Areas Surrounding our Favourite Riverside Resorts Near Rishikesh
When staying at one of our fabulous
riverside resorts near Rishikesh
, a trip to
Neelkanth Mahadev Temple
is a must. Located approximately 30 kilometers from Rishikesh, Neelkanth Mahadev Temple is a significant pilgrimage site dedicated to Lord Shiva. Set amidst lush green mountains, this temple attracts devotees from far and wide, who believe that Lord Shiva consumed the poison here to save the world. Another must visit from the very best places to stay near Rishikesh is the nature lovers' and wildlife enthusiasts' paradise of
Rajaji National Park
, located just a short distance from Rishikesh. Spread across an area of 820 square kilometers, the park is home to diverse flora and fauna, including elephants, tigers, leopards, and various bird species.
Jeep safaris
and nature walks offer an immersive experience in this natural haven and can be booked onto your itinerary with the Secret Retreats team or through one of our boutique hotels in Rishikesh.
Just a short drive from our pick of the boutique resorts in Rishikesh lies the holy city of
Haridwar
, another major pilgrimage destination. The Har Ki Pauri ghat, where the Ganges is believed to have descended to Earth, attracts thousands of devotees for the evening Ganga Aarti. The city is also known for its sacred bathing ghats and the
Kumbh Mela
, a grand religious gathering held every 12 years. Be sure to book your resorts in Rishikesh near Ganges for the next one through Secret Retreats. Venture further upstream to the holy confluence of rivers Alaknanda and Bhagirathi, which merge to form the Ganges.
Devprayag
is an ancient town steeped in mythology and offers a tranquil ambiance amidst stunning natural beauty for those staying in one of our splendid riverside resorts near Rishikesh.
Enjoy Serenity and Spirituality while Staying at the Best Hotels and Resorts in Rishikesh
Rishikesh, with its ethereal atmosphere, spiritual significance, and thrilling adventures, provides an ideal getaway for every type of traveler staying at Secret Retreat's best hotels and resorts in Rishikesh. Whether you seek tranquility, adventure, or a spiritual journey, a stay at a riverside
boutique resort
Rishikesh offers a myriad experience that will leave you rejuvenated and metaphysically inspired. From luxurious Rishikesh river view hotels to boutique resorts in Rishikesh, the Secret Retreats team are ready to find the perfect hotel or resort to suit your preferences and make your stay memorable. And why not combine your stay in Rishikesh with a full travel itinerary designed just for you to discover northern India, or pair your Rishikesh holiday with one of
our ready-made India travel itineraries
.
So, pack your bags, embrace the spiritual vibes and stunning natural scenery, and get ready to immerse yourself in the enchanting city of Rishikesh, the abode of the Gods.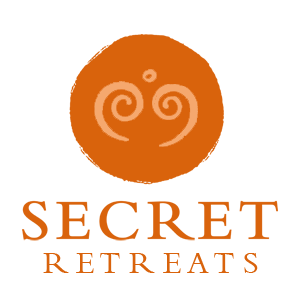 Travel Asia with Secret Retreats
Secret Retreats is a curated community of independent boutique hotel, villas, yachts and river boats keen to share their Asian Homes with travelers, sustainably and responsibly. Conservation of the environment, culture and traditions of Asia is of paramount importance to all in Secret Retreats. A community of like-minded hospitality professionals, we offer our guests authentic travel experiences that go beyond typical offerings to unveil the essence of Asia. Supporting the Asia based hoteliers and hospitality professionals and providing incredible holidays in Asia and tailor-made Asia travel itineraries direct to public ad travel agents.
Get inspired and make savings!
By booking direct with Secret Retreats and enjoy peace of mind from our full on the ground support. Contact our concierge and plan then book your Asia holiday now!
Over 100,000 subscriptions and counting, don't miss out! Subscribe to our newsletter an discover Asia with Secret Retreats