Twenty years ago, when people were heading to the more developed South East Asian tourist and travel destinations, planning a trip to South Korea might not have been at the top of the list however, the south of this geographical peninsula has enjoyed it's own development as a travel destination and now stands shoulder-to-shoulder with some of it's more familiar neighbours as a very modern Asian nation and here at Secret Retreats we are pleased to share this amazing destination with you via our South Korea holiday itineraries. From
K-Pop
to
fashion
and
Gangnam-Style
to
ancient style
, South Korea can hold its own on the popular culture front and it clearly doesn't wish to mirror anywhere else in the region – this destination appears to hold a mirror to itself and clearly likes what it sees. Don't just take their word for it though, why not step outside the usual, explore the unusual and book a visit to some of the must see places in South Korea with the best South Korea itinerary you are likely to find in the
Responsible Tourism market
. With a carefully curated Secret Retreats Korea travel itinerary you will experience some of the most interesting places in South Korea with the added benefit of our curators taking the hard work out of researching and planning your trip for you.
The Thrill of The Ride or a Breath of Fresh Air a Seoul Travel Itinerary has Everything
Why not treat yourself to both with our Seoul travel itinerary? There really is something for everyone in South Korea, whether you are travelling as a family, a couple, a friendship group or you wish to explore the delights of this fascinating destination as a solo traveller or solo female traveller, visiting interesting places in Korea has never been easier. Theme Park junkies will be spoiled for choice in the many and varied thrills on offer in South Korea's creatively designed indoor and outdoor theme parks, from teddy-bear islands to amazing mazes and – just for a moment - forgetting J. M. Barrie's Neverland in favour of the all-encompassing Everland, South Korea certainly doesn't do things by halves, so if you are planning a trip to
Seoul
and around, why not 'take it to the max' by jumping on board? With a Seoul travel itinerary you don't need to be a thrill-seeker to take in the theme parks, there are underwater, overground and winter-wonderlands all on offer to take a stroll around but if strolling a theme park is not your thing, strolling or hiking in the Great Outdoors might well be.
One of the most beautiful places in Seoul – just outside the city, is the breath-taking
Bukhansan National Park
. With stunning views over the city and high peaks of the hills and rock formations. This national park has extensive appeal for those who wish to immerse themselves in nature and for activity-enthusiasts, it is a dream come true. With hiking trails from those at beginner level to those of you literally taking it to the edge with your selfies atop the dizzying heights at the summits or mountain-biking through forests and along nature trails, the Bukhansan has much to offer. On a weekend you will see the local residents taking part in these activities or just enjoying outdoor picnics with their families next to meandering mountain streams, so why not '
live like a local
' by spending three perfect days in Seoul as part of a longer South Korea holiday itinerary?
And don't forget to find time to explore South Koreas ancient culture. A destination with a long and rich history a stay in the old quarter of Seoul, where once the city's nobility lived, is a must for any Seoul itinerary and today you can stay in their old residences,
their stunning courtyard homes or Hanok
as they are locally known.
Bukchon
has been an important residential area of Seoul for more than 600years, conveniently placed close to the royal residence of
Gyeongbok Palace
which was built in the late 1300s and the similarly ancient
Changdeok Palace
. Set on a hill, Bukchon enjoys views of the modern city, and is also home to some of the city's best museums, ancient traditional architecture and restaurants. Certainly one of the most interesting places in Seoul.
'Jal-mukae-sumnida' – South Korea On A Plate
It is not just the capital that holds attractions for the visitor, South Korean cuisine is a feast for the senses and something definitely not to be missed. Gaining popularity and momentum overseas,
Korean BBQ
restaurants have attuned western palettes to several of the nation's favourite dishes but there is far, far more on the menu when you 'dine like a local'. From
Bibimbap
(the most famous Korean mixed rice dish) to
Kimbap
(dried seaweed sheets containing rice and similar in appearance to
sushi rolls
), Korean street stalls and restaurants are sure to enthral. Not to forget the ubiquitous
Mandu
(savoury dumplings) and famous
Subak Hwachae
(Watermelon Punch Dessert), dining Korean-style is an experience in itself, so whether you prefer to wander and choose local street food delights, or to sit, cross-legged on floor cushions at a low table in the more formal dining tradition, you will not be disappointed with the choices on offer. To accompany your dining, why not try the famous watermelon cocktail that 'packs a punch' (
Subak Soju
) or Korean Green Tea, if 'punchy cocktails' are not to your taste? Both infusions are famous throughout this Land of The Morning Calm and of course, the taking of Green Tea in its many forms has spawned a ritual all of its own.
Taking a Bath and Sipping a Brew – A Whole New Ballgame to be enjoyed on your South Korea Holiday Itinerary
Where many of us grab a quick shower and coffee whilst heading out of the door of a morning, the taking of a bath or the preparation and serving of Tea is anything but 'quick on its feet' in South Korea and nor should you be on your South Korea holiday itinerary. Both are very revered pastimes, embedded in the history and culture of this fascinating land. Secret Retreats can therefore curate the perfect 1 week itinerary, South Korea for you, in which you may experience the pleasure of both on a specialist itinerary, whilst observing,
respecting and participating in the history and culture of the country
. Whether you choose this option or wish to take a shorter tour, perhaps one of our 5 day itinerary, Korea opportunities (or less, depending on how much time you have available), our curators have prepared the best, most authentic journeys across South Korea you are likely to find – and all designed to support the environment, history, culture and eco-system of the country whilst creating opportunities for local providers and
responsible, eco-tourism
to flourish. With Secret Retreats, you really can travel responsibly whilst enjoying authenticity with style – always.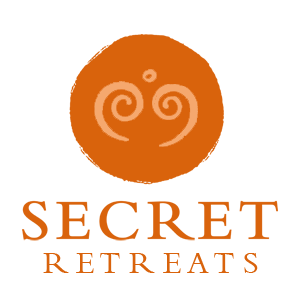 Travel Asia with Secret Retreats
Secret Retreats is a curated community of independent boutique hotel, villas, yachts and river boats keen to share their Asian Homes with travelers, sustainably and responsibly. Conservation of the environment, culture and traditions of Asia is of paramount importance to all in Secret Retreats. A community of like-minded hospitality professionals, we offer our guests authentic travel experiences that go beyond typical offerings to unveil the essence of Asia. Supporting the Asia based hoteliers and hospitality professionals and providing incredible holidays in Asia and tailor-made Asia travel itineraries direct to public ad travel agents.
Get inspired and make savings!
By booking direct with Secret Retreats and enjoy peace of mind from our full on the ground support. Contact our concierge and plan then book your Asia holiday now!
Over 100,000 subscriptions and counting, don't miss out! Subscribe to our newsletter an discover Asia with Secret Retreats