Home to the highest biodiversity in Asia, Sri Lanka's National Parks provide the visitor with the opportunity to enjoy some of the richest varieties of flora and fauna in the world, from
leopard safaris
in Sri Lanka's Yala National Park or Wilpattu National park to watching wild Sri Lankan elephants at Gal Oya National Park, the richness and diversity of Sri Lanka's wildlife has to be seen to be believed. Sri Lanka's 26 national parks cover nearly 6,000sqkm, that's almost 9% the island's total area set aside as a protected space for wildlife. And what incredible wildlife awaits you in Sri Lanka, they don't come much bigger than Sri Lanka's 'Big Five'. The 'Big Five' of Sri Lanka are the
Leopard
, the Sri Lankan
Elephant
, the
Sloth Bear
, the
Blue Whale
and the
Sperm Whale
. But let's not forget the smaller wildlife, much of which is endemic to Sri Lanka. The island is home to over 450 species of birds, 33 of which are endemic and one of the richest diversity of amphibians in the world with more than 140 species of which 109 are endemic to Sri Lanka (in fact Sri Lanka has one of the world's highest rates of bio-endemism with 16% of the fauna and 23% of the flora unique to Sri Lanka). Is there a best national park in Sri Lanka to see all this incredible wildlife? Well, as you would expect the diversity of this wildlife is partly as a result of the diversity within Sri Lanka's geography, creating as it does a wide variety of environments across the island from the dry zone in the north, the temperate highlands in the centre of the island and the wet zone in the south. A perfect reason to contact the Secret Retreats concierge and create a tour of Sri Lanka to fully enjoy the differing flora, fauna and landscapes across Sri Lanka's national parks.
Hotels in National Parks:
Noel Rodrigo's Leopard Safaris
BOOK
---
Noel Rodrigo's Leopard Safaris
---
Tree Tops Jungle Lodge
BOOK
---
Yala National Park Leopard Safari Sri Lanka style with Secret Retreats
Sri Lanka's
Yala National Park
is home to the Sri Lankan leopard. With an unconfirmed
650 leopards
living wild in Sri Lanka, it has the highest density of wild leopards in the world. That said, these elusive creatures take a trained eye to spot them, and it is only by knowing their habits and employing tracking skills learned over many years of following Sri Lanka's wildlife that will put you in the right place at the right time to see the Sri Lankan leopard, and a professionally guided
Leopard safari
will ensure this for you.
Secret Retreats has selected what we believe to be the best
Yala National Park Safari
, Noel Rodrigo's Leopard Safaris. The ultimate in
glamping Sri Lanka
, Noel and his team were pioneers of the mobile tented safari in Sri Lanka. Champions of Sri Lankan wildlife and sustainable tourism supporting conservation, Noel grew up walking the forests of his Sri Lankan home spotting wildlife and fell in love with the Sri Lankan leopard from an early age. Passionate about the leopards and Sri Lankan wildlife Noel and his wife, Cecile, have made it their life's work to protect these animals and through the wildlife experiences they offer at their Yala safari and
Wilpattu safari camp
they share their passion for wildlife and promote conservation to their guests and visitors. Their Yala safari camp offers a choice of mobile tents and their luxury lodge tent. Fitted with a luxury king size 4 poster bed, air-conditioning and an en-suite bathroom, the luxury lodge tent is perfect for honeymooners, and of course the camp is fully supported by their professional team from serving delicious full meals to passionate wildlife guides with a deep knowledge about all the flora and fauna you will see during the safari.
Itineraries in Sri Lanka:
Gal Oya Lodge, Gal Oya National Park, Home to the Sri Lankan Elephant
With the largest reservoir in Sri Lanka within the park, created by damming the Gal Oya river over 70years ago,
Gal Oya National Park
is home to a rich variety of wildlife and a herd of Sri Lankan elephants. While
Minneriya National Park
is famed for the incredible natural wonder of the gathering of 100s of wild elephants between August and October every year, a spectacle that naturalists still do not fully understand, the Gal Oya elephants are visible within Gal Oya National Park all year round. Secret Retreats have selected the
Gal Oya Lodge Sri Lanka
as the perfect place to base your Gal Oya safaris from. Set across 20acres of forest
Gal Oya Lodge
is 9 bungalows, all constructed using sustainable and locally obtained natural materials. Each bungalow is positioned to give the best views from their floor to ceiling picture windows and garden verandahs. And with a king size bed and en-suite outdoor bathroom, the bungalows provide all the guest comforts that would be expected when glamping in an
ecolodge Sri Lanka
style.
Preservation of the environment is important to the owners and team of Gal Oya Lodge, and so care is taken to manage waste from the property in order to prevent pollution of their forest home. Only natural eco-friendly cleaning products are used and solar power is employed at the lodge. They also source all the produce for the restaurant from
local farmers
and growers. Gal Oya Lodge also works closely with the local Vedda people, possibly Sri Lanka's first race, an indigenous group of people that may have made Sri Lanka their home before the Sinhalese. The lodge's
Vedda
neighbours are a forest dwelling people and act as guides for guests on forest walks. Safaris from Gal Oya Lodge can be both within the forest and on the reservoir, spotting elephants, wild boar, sambar deer and perhaps a leopard. Or on the reservoir, the mugger crocodile and some wonderful birdlife including the white-bellied fish eagle, grey-headed fish eagle and the lesser albatross.
A Wilpattu Safari with Secret Retreats
The largest national park in Sri Lanka, Wilpattu National Park is located in the central western coast of the island, within the lowland dry zone. One of the first national parks of Sri Lanka it is famed for the 100s of '
Willus
' or small lakes, which are mostly rainwater filled depressions in the landscape. There are over 30 species of large mammal calling Wilpattu home, including the Sri Lankan sloth bear, Sri Lankan elephant, the leopard and sambar deer. The park is also home to stunning birdlife including the Malabar pied hornbill, varieties of bee eaters, the crested serpent eagle, the painted stork and the crested hawk eagle to name but a few.
Secret Retreats Wilpattu safari camp is provided by Noel Rodrigo's Leopard Safaris. Working with the Noel's team, the Secret Retreats concierges can assist you with planning your Wilpattu safari to make the most of your visit to this icon of Sri Lanka's National Parks. Set within the park, Noel Rodrigo's Leopard Safari camp at Wilpattu provides double, triple and family sized mobile tents with full camp services from dining to
expert naturalists
and professional guides. Contact the Secret Retreats concierge to start planning your Sri Lanka National Park Safari and rest assured you are supporting champions of Sri Lanka's wildlife conservation and hoteliers that take sustainable and responsible tourism very seriously.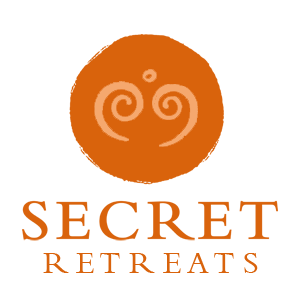 Travel Asia with Secret Retreats
Secret Retreats is a curated community of independent boutique hotel, villas, yachts and river boats keen to share their Asian Homes with travelers, sustainably and responsibly. Conservation of the environment, culture and traditions of Asia is of paramount importance to all in Secret Retreats. A community of like-minded hospitality professionals, we offer our guests authentic travel experiences that go beyond typical offerings to unveil the essence of Asia. Supporting the Asia based hoteliers and hospitality professionals and providing incredible holidays in Asia and tailor-made Asia travel itineraries direct to public ad travel agents.
Get inspired and make savings!
By booking direct with Secret Retreats and enjoy peace of mind from our full on the ground support. Contact our concierge and plan then book your Asia holiday now!
Over 100,000 subscriptions and counting, don't miss out! Subscribe to our newsletter an discover Asia with Secret Retreats