Inle Lake Myanmar is one of the country's iconic sights, fascinating local culture within stunning scenery make this a must for any itinerary, and Secret Retreats have selected the best Inle Lake hotels to share with you. Set in the Shan Hills of Myanmar Inle Lake is a freshwater lake at over 800m elevation, it is the 2nd largest lake in Myanmar. A lake of superlatives it is also home to unique wildlife with over 9 species of fish and 20 species of snails unique to Inle Lake. The uniqueness of its ecosystem was noticed and protected by UNESCO in 2015 when the lake was designated one of the World's Network Biosphere Reserves. The Inthar people who call Inle Lake home have provided great inspiration to the Inle Lake hotels and resorts. The architecture of their homes, built on stilts over the lake, has been employed by many of the local Inle Lake resort owners in the design of their hotels, making check-in by boat a necessity and giving guests an uninterrupted view of the lake scenery from their Inle hotel room windows. The area around Inle Lake offers so much to the visitor that a stay at Pindaya is highly recommended before heading to your Inle hotel, and Secret Retreats's Pindaya hotel selection offers a truly local experience, complimenting and contrasting wonderfully with the Inle Lake luxury hotels to follow.
Hotels in Inle Lake:
Inle Heritage Stilt Houses
BOOK
---
Inle Heritage Stilt Houses
---
Inle Princess Resort
BOOK
---
Inle Lake the jewel of the Shan state
Inle Lake is a photographer's paradise, whether the wider scenery with the Shan Hills making the perfect backdrop to the deep blue waters of the lake, or the Inthar villages and floating gardens set on the surface of the lake, or the rich variety of cultural activities taking place on the lake from festivals to the pagodas and monasteries, every view is picture-postcard perfect. The Inthar who call the lake home spend their lives on the water, renowned for their unique method of rowing their boats using one leg on the oar, they literally live on the lake. With man-made islands of water plants they corral their poultry and grow their herbs and vegetables on floating beds anchored to the lake bottom by bamboo poles, it truly is a water world for the Inthar.

At approximately 50square miles, Inle Lake offers a lot for the visitor to see and do, so much so that Secret Retreats recommends a stay at 2 properties at either end of the lake, Inle Princess Resort and Inle Heritage Hotel. Both properties are positioned to give timeless views of the lake from your room's verandah, the gentle lapping of the water as a boat cruises by, the colourful lotus flowers decorating the surface of the lake and the timeless scene of the Inthar villagers going about their unique lifestyles in the magical place.
An Inle Lake boat trip
There really is no other way to get around than by boat. Both of the Secret Retreats Inle Lake luxury hotels take check-ins by boat and once you are over the initial nervousness of boarding these narrow watercraft, essentially large wooden canoes, it really is a very relaxing experience. Whether being rowed around an Inthar village admiring the floating gardens and unique architecture, or taking longer trips on the motorized canoes, an Inle Lake boat trip is a very pleasant way to get around. The Inthar's life is lived on the lake, their workshops, their gardens and farms, their worship, it all happens over the lake's surface. A visit to a boat builder is a must, synonymous with lake life these craft are unchanged for centuries and are all hand built at workshops on the lake. Artisans of many crafts call Inle Lake home but none more unique than the lotus weavers. Making an incredibly soft and fine fabric, the weavers extract the lotus silk from within the lotus stem, a task that requires a lot of patience as these very fine fibres from within the lotus have to be built up and rolled together to form a single thread - it typically takes up to 2 months to collect just 1kg of fibre ready to make the thread. Silversmiths also have their workshops on the lake, making silverware and jewelry in traditional designs, very fine and intricate work and all hand made.

There are many holy sites, pagodas and monasteries on and around Inle Lake. Phaung Daw U Pagoda is perhaps the most revered site on the lake, containing the 5 gilded Buddhas, these images have been revered for so long that the application of gold leaf from devotees over the years has built up into what appears to be almost football sized balls of gold. The village of Indein on the banks of Inle Lake offers an almost Bagan like view with more than 1,600 stupas dating back to the time of King Ashoka, over 2,000years ago, the stupas vary in style and condition creating an enigmatic scene and a wonderful spot for sunset photography. And don't miss the Nga Hpe Kyuang Monastery, set over the lake this ancient wooden monastery has an incredible prayer hall, filled with ancient Buddha images, a timeless scene that inspires calm. We've barely touched the surface with this overview but the Secret Retreats concierge is ready to assist you with planning your Inle Lake boat trip to ensure you see and experience the best of Inle Lake.


Secret Retreats's recommended Inle lake Hotels
Arriving at Heho airport it is a short and scenic 1hr drive to the entrance to Inle Lake at Nyaung Shwe town where you can board your boat to take you to the Inle Princess Resort or the Inle Heritage Hotel. Both of the Secret Retreats Inle Lake hotels are set on the lake, with the Inle Heritage Hotel literally built in the middle of the lake set on stilts and Inle Princess Hotel set on the banks of the lake with uninterrupted views of the Shan Hills across the lotus flower decorated lake. A stay at the rural town of Pindaya before heading to Inle Lake is highly recommended. This busy little country town is famed for it's cave of 1,000 Buddhas, a holy shrine that dates back centuries where devotees of Buddhism have donated and set Buddha images within the Pindaya limestone caves. Pindaya Farm House is the Secret Retreats selected Pindaya hotel. A family owned and run farm house offering a delightful homestay style boutique inn. The picturesque views from the restaurant across the fields and rolling hills make it all too easy to sit in this peaceful spot all day but there is lots to see and do around Pindaya, guided by the family or simply enjoying some of the country walks, maps provided, of the local area. Back to the restaurant for a well earned dinner and the home style cooking, straight from the garden, of traditional Shan and Myanmar dishes is not to be missed, really excellent homely dining at Pindaya Farm House.

Of all the Inle Lake hotels, Inle Princess Resort offers a truly local experience but with all the luxury and attention to detail expected from a top Inle Lake boutique hotel. Set within garden, this Inle hotel also supports local artisans and traditional craftsmen giving over part of the hotel's grounds to a dedicated artisan's village where wood carvers, weavers and potters work their craft and are also open to visitors joining them and trying their hand at making a pot or learning to weave. In keeping with Secret Retreats's philosophy of working closely with the community and promoting responsible tourism both Inle Princess Resort and Inle Heritage Hotel support the local community on many levels. Inle Princess, aside from supporting local craftsmen, the hotel also provides a junior school, while offering quality education for infants and juniors the school, built from bamboo, also promotes eco-architecture with its unique construction almost entirely from locally sourced natural materials. Inle Heritage is a non-profit foundation, providing a school to train young adults from Inle's community as hospitality professionals and also supporting the protection of Inle's unique ecosystem and the reintroduction of the Burmese cat. So you can be sure with every dollar spent at these two Inle lake luxury hotels you will be assured of a luxurious stay with a true sense of place while supporting the local Inle community and contributing towards protecting the environment for generations to come.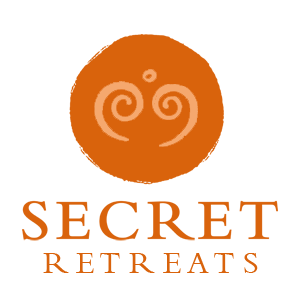 Travel Asia with Secret Retreats
Secret Retreats is a curated community of independent boutique hotel, villas, yachts and river boats keen to share their Asian Homes with travelers, sustainably and responsibly. Conservation of the environment, culture and traditions of Asia is of paramount importance to all in Secret Retreats. A community of like-minded hospitality professionals, we offer our guests authentic travel experiences that go beyond typical offerings to unveil the essence of Asia. Supporting the Asia based hoteliers and hospitality professionals and providing incredible holidays in Asia and tailor-made Asia travel itineraries direct to public ad travel agents.
Get inspired and make savings!
By booking direct with Secret Retreats and enjoy peace of mind from our full on the ground support. Contact our concierge and plan then book your Asia holiday now!
Over 100,000 subscriptions and counting, don't miss out! Subscribe to our newsletter an discover Asia with Secret Retreats