South Korea is famed for the warmth of its welcome to the traveller, a culture lead by deep rooted Confucian principles the Koreans pride themselves on the generosity they extend to visitors and none more so than in the best hotels in South Korea and
traditional Hanok
Village stays. With a recorded history that spans over 5,000years South Korea is rich in culture and tradition offering a fascinating diversity of experiences to the modern traveller from the ancient to the modern and what better way to start these experiences than by making your home from home in the Republic of Korea in a traditional Hanok Village . Secret Retreats have selected hotels in South Korea based on their sense of place and the quality of the experience offered to the guest. A Secret Retreats luxury boutique hotel has to reflect the destination's character to be truly experiential and at the same time provide the high standards of service expected of the best hotels in Seoul Korea and the best hanok stay in Korea too.
Hotels in South Korea:
Hotels in Chungcheongnam-do
---
Learn more
Hotels in Chungcheongnam-do
---
Learn more
Hotels in Gangwon-do
---
Learn more
Hotels in Gyeonggi-do
---
Learn more
Hotels in Hahoe
---
Learn more
Hotels in Jeollanam-do
---
Learn more
Hotels in Seoul
---
The Hanok House, a Traditional Korean Home and the Perfect Boutique Hotel Korea Style
A
Hanok house is a traditional Korean home
the design of which dates from the 14th century. An ancient philosophy, that makes hanok very eco friendly and modern in their approach to sustainability and environmental conscious design, dictates the positioning of the structures within the hanok compound, and the interior of the hanok itself, to make use of the surrounding environment to ensure a warm home in winter and a cool home in summer from the best Hanok in
Seoul
to the best Hanok in
Andong
, Secret Retreats have curated the perfect mix of tradition and luxury, ancient and modern.
These traditional homes make for the perfect home from home for visitors to South Korea, the perfect boutique hotel Korea style and Secret Retreats is pleased to be able to offer you perhaps the best hanok stay in Korea at the
Rakkojae boutique hanok
hotel. Set within courtyard compounds these traditional homes are very pleasing on the eye and make for both very practical and very attractive living spaces. Built from all natural materials the hanok were built to last but sadly the value of this unique architectural statement was only recognized in the last 20years and prior to this many ancient hanok were destroyed to make way for more modern, less environmentally friendly structures. The good news is that the hanok has now been recognized as an important part of
Korean heritage
and an
architecture
that has relevance today, and lessons from the hanok structure are being learned and are enhancing contemporary building design. And of course the remaining ancient hanok are now being earnestly preserved. It might be said that the best hotel to stay in Korea would be a hanok hotel Seoul, Jeju, Andong, Jeonju, traditional hanok can be found across Korea and in the best places to stay in Korea.
Itineraries in South Korea:
From Rakkojae Seoul to an Andong Hanok Stay
Opened in 2003
Rakkojae Seoul
was the first hanok to be opened as a boutique hotel, and the first Korean hanok stay open to paying guests. Constructed over 130years ago Rakkojae Seoul was restored by Young Jin Chung, a renowned master carpenter and a Korean Human National Treasure, before being opened as a Seoul luxury boutique hotel. With 3 hanok set within the courtyard, Rakkojae Seoul is a repository of Korean culture and shares these unique experiences with its guests from
kimchi making
to the traditional
Korean tea ceremony
or for something more relaxing, a
traditional mud sauna
. This uniquely traditional Korean experience can be enjoyed in Andong too at
Rakkojae Hahoe
. A refined Andong hanok stay which opened for guests in 2009, Rakkojae Hahoe is set within the 600 year old Andong hanok village which was designated a
World Heritage Site by UNESCO
in 2010 for its preservation of ancient architecture and Korean traditions.
Your Korea Vacation in the Land of the Morning Calm with Secret Retreats
Korea,
the Land of the Morning Calm
, so named for the peaceful landscapes and the natural beauty from the mountains to the sea, your Korea vacation is guaranteed to fascinate, inspire and relax you. One of the Asian Tigers the Republic of Korea is Asia's 4th biggest economy and in Seoul, South Korea can certainly boast one of the world's most modern cities but this is the beauty of a vacation in Korea, thanks to its geography and excellent public transport networks you are never far from tranquil natural spaces or an
ancient hanok village
with lifestyles and traditions unchanged for centuries. South Korea's rapid technical development has created an excellent rail and bus network which is both inexpensive and easy to navigate and opens up the country to visitors and tourists. So whether looking for the best hanok stay in
Seoul
or the best hotel to stay in Korea the Secret Retreats team of concierges are ready to assist you with planning and booking your Korea vacation.
Set on the southern part of the Korean peninsula which extends approximately 700miles south east from the Asian mainland, South Korea is surrounded by the Sea of Japan, the East China Sea and the Yellow Sea to the west. Mountains and highlands cover 70% of the land with many of South Korea's mountains above 5,000ft making a skiing holiday in South Korea an exciting possibility.
Mount Jirisan
which is located in the south of the peninsula within Jirisan National Park is over 6,200ft high, it is in fact the highest mountain on the mainland and is an important mountain locally as it is home to 7 Buddhist temples and many national treasures including ancient stone carvings.
The Secret Retreats Concierge is ready to help you plan and Book your Korea Vacation
You work hard and look forward to your well-earned holidays or Korea vacation, so there would be nothing worse than wasting this valuable time at the wrong destinations, or dining at uninspiring restaurants or perhaps worse still, staying in a boutique hotel South Korea or hanok stay Seoul that doesn't reach your expectations. The Secret Retreats Concierge works closely with the hoteliers in each destination to ensure we know the destinations inside out. Our recommendations are always based on direct experience so in helping you plan your Korea trip we will ensure that the goals and expectations for your Korea vacation are exceeded. Travel Korea with Secret Retreats and unveil the essence of Asia.
Contact the Secret Retreats Concierge now to start planning your holidays in South Korea and experience this rich and fascinating land of variety for yourself.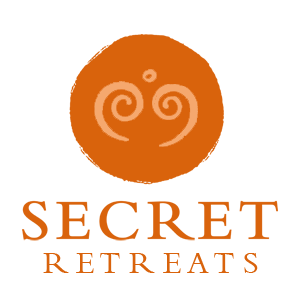 Travel Asia with Secret Retreats
Secret Retreats is a curated community of independent boutique hotel, villas, yachts and river boats keen to share their Asian Homes with travelers, sustainably and responsibly. Conservation of the environment, culture and traditions of Asia is of paramount importance to all in Secret Retreats. A community of like-minded hospitality professionals, we offer our guests authentic travel experiences that go beyond typical offerings to unveil the essence of Asia. Supporting the Asia based hoteliers and hospitality professionals and providing incredible holidays in Asia and tailor-made Asia travel itineraries direct to public ad travel agents.
Get inspired and make savings!
By booking direct with Secret Retreats and enjoy peace of mind from our full on the ground support. Contact our concierge and plan then book your Asia holiday now!
Over 100,000 subscriptions and counting, don't miss out! Subscribe to our newsletter an discover Asia with Secret Retreats