If it is the epi-centre of eco-tourism you are seeking, then look no further - the Koh Kong region and in particular, the Tatai River Lodge Resorts by Secret Retreats is the definition of Luxury Koh Kong Accommodation and there is no better place than here to begin your authentic Cambodian adventure. Where do we begin in sharing with you, the many delights you will discover from your Tatai Resort base – that's the problem, there is so much to see and do!
Hotels in Koh Kong:
Canvas and Orchids
By the River
BOOK
---
QUIZ:
What is your ideal holiday destination?
---
River, region and rural pursuits all at the doorstep of your Tatai river lodge
The river, region and rural pursuits on offer in this spectacular corner of Cambodia are everything the intrepid traveller could wish for, alongside stunningly beautiful places to relax during an energetic trek before returning to the luxury of your Tatai river lodge. The region is home to the
Koh Kong Conservation Corridor
and it is here that travelers wishing to immerse themselves in everything nature has to offer can explore with ease, knowing that the locals take their eco-protection very seriously. A trek through spectacular rainforests with a guide will not disturb the existing eco-system and neither will travel along the
Tatai River
so of course, the best way to immerse yourself in this fantastic region is to stay in the riverside accommodation and use the
Canvas and Orchids
Koh Kong as a base for your adventures.
As always, any Secret Retreats accommodation immerses itself in the style and culture of the local area, so your stay at this luxury Tatai River lodge perfectly combines the service standards of a boutique hotel with the authentic feel of living within the local river communities of the region.
Itineraries in Cambodia:
The Tatai river – heart of the region and home to unique Koh Kong accommodation
Flowing through the heart of the Koh Kong Conservation Corridor, the Tatai River has also been the life and soul of the historic, river-based communities of this area of South Cambodia. As a guest of these communities with your travel and Koh Kong accommodation expertly arranged for you by the Secret Retreats concierges you can experience the river at whatever pace suits you perhaps
kayaking
through the lush green tributaries, relaxing on a gentle
boat tour
- where the best of flora and fauna will be highlighted by your very knowledgeable guide – or taking a run and jump into the clean cool
waterfall pools
following an energetic
jungle trek
. The Tatai has two waterfalls with safe, natural pools for swimming nearby so why not treat yourself to the Kbal Chhay Prek Koh or
Tatai Waterfalls
– we assure you, they are a delight! If you are luxuriating at the Canvas and Orchids, Koh Kong why not return from your nature treks and kayaking to relax on the deck of your floating lodge with the perfect sundowner? There is nothing more delightful than an early evening on the river, listening to the natural flow of the river and the sounds of bird life from the nearby jungle interior. A most perfect way to prepare for the feast of fresh, local produce that our chef will prepare for your evening meal. Perfect moments!
Your hotel in Koh Kong Province the gateway to the Cardamom Mountains
Whilst 'Climb Every Mountain' is an encouraging sentiment, you might have to be extremely intrepid to reach the peak of Phnom Aural, the Cardamom's highest peak, from your Koh Kong hotel. The
Cardamom Mountains
of this region stretch all the way to Thailand and the forests that blanket them are home to a rich and diverse flora and fauna. Whilst staying in your Koh Kong Accommodation however, you don't have to be a climber to enjoy the majesty and bio-diversity on offer on and around its peaks. Bird-watching, hiking, kayaking, mountain-biking or just taking a gentle-paced walk with a local guide are all on offer here in what is Cambodia's largest intact forest and one of SE Asia's
last elephant corridors
. If you wish to actively participate in the protection of wildlife, there is also an opportunity to visit the Wildlife Alliance's Wildlife Release Station, where previously trafficked animals are released from captivity into a natural environment in which they can thrive. From elephants, to leopards and tigers, the interior rainforest of the area and in particular, the
Botum Sakor National Park
offers wildlife a safe and sustainable home for wildlife that is in part supported by tourism, and your hotel in Koh Kong province as arranged for you by your Secret Retreats concierge will ensure your travel is supporting sustainable tourism, so your stay supports the local communities
and local conservation.
Sustainable travel supported by your Secret Retreats Koh Kong Resort and Tatai River Lodge
As well as immersing yourself in all that nature has to offer, you are spoiled for choice without spoiling the unique eco-system, home to exotic wildlife or enjoying the natural pace of the indigenous river communities that have dwelled here for centuries some of whom act as guides for your nature walks from your Koh Kong resort or Tatai river lodge. Look to them for the expertise they can share about their homeland and way of life, connect with the local community and visit the villages in which you can observe the unique arts and crafts being created.
The Secret Retreats Koh Kong hotels and resorts all employ their staff from the local community and purchase produce from local farmers ensuring that your hotel stay directly contributes to the local economy in a responsible way.
Eat fresh local produce, hike, climb, trek, swim
and then return to base where you can cool off after the heat of the day in the beautiful surroundings of your Koh Kong hotel or Tatai resort. A unique and unforgettable break where you have taken nothing away from the natural surroundings apart from wonderful memories.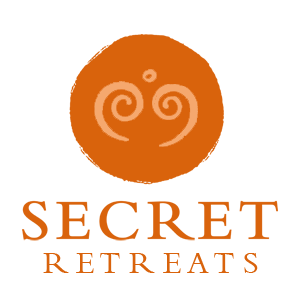 Travel Asia with Secret Retreats
Secret Retreats is a curated community of independent boutique hotel, villas, yachts and river boats keen to share their Asian Homes with travelers, sustainably and responsibly. Conservation of the environment, culture and traditions of Asia is of paramount importance to all in Secret Retreats. A community of like-minded hospitality professionals, we offer our guests authentic travel experiences that go beyond typical offerings to unveil the essence of Asia. Supporting the Asia based hoteliers and hospitality professionals and providing incredible holidays in Asia and tailor-made Asia travel itineraries direct to public ad travel agents.
Get inspired and make savings!
By booking direct with Secret Retreats and enjoy peace of mind from our full on the ground support. Contact our concierge and plan then book your Asia holiday now!
Over 100,000 subscriptions and counting, don't miss out! Subscribe to our newsletter an discover Asia with Secret Retreats