The Best of Luxury Travel in China
Vast landscapes that stretch from shimmering seas across windswept steppes, carefully tended fields, wild forests, soaring mountains – China's scenery alone makes it worth venturing to the Far East. With a rich tapestry of
history dating back more than 5,000 years
, this is a destination that demands deeper exploration. Whether you're planning a stay at a traditional Chinese hotel, or looking for the best of luxury travel in China, you'll be in for a wondrous adventure.
Officially known as the People's Republic of China, the country is at once mesmerising and full of seeming contradictions. The world's most populous country, comprising of 22 provinces including Taiwan, four municipalities, five autonomous regions and the two special administrative regions of Hong Kong and Macau, the Middle Kingdom is a mix of massive urban metropolises and remote rural landscapes.
China has fascinated and bewildered visitors for centuries and the bewilderment continues today making the assistance of a professional concierge or travel service essential to enjoy the best of this vast country. Accommodation in China offers the full bandwidth of options to suit every type of traveller, and Secret Retreats has curated a collection of Chinese traditional hotels and luxury boutique hotels china-style, giving guests a true sense of heritage and place.
Rich in heritage and cultures, ancient, modern and natural wonders
can all be enjoyed on the same itinerary, sometimes all within a single destination! From the riveting UNESCO World Heritage Sites in
Beijing
to the sprawling modern cities of
Shanghai
and
Hong Kong
filled with towering skyscrapers, which are interlaced with narrow, winding streets of yesteryear, urban life in China is a blend of old and new.
Further afield, small historic towns are strewn across China's immense countryside, replete with indigenous cultures, languages, and local cuisine, propose an altogether different yet inspiring experience filled with legends and myths.
The possibilities in China are endless... as is accommodation across the country.
Hotels in China:
Hotels in Beijing – Great Wall
---
Learn more
Hotels in Beijing – Great Wall
---
Hotels in Fujian Province
---
Learn more
Hotels in Fujian Province
---
Learn more
Hotels in Hangzhou-Huangshan
---
Hotels in Hangzhou-Huangshan
---
Learn more
Hotels in Pingyao, Shanxi
---
Hotels in Pingyao, Shanxi
---
Hotels in Shanghai & Yangtze Delta
---
Learn more
Hotels in Shanghai & Yangtze Delta
---
Learn more
Hotels in Tibet
---
Learn more
Hotels in Yunnan
---
5 Star Hotels in China
For the best accommodation in China, you can trust in Secret Retreats. In the largest cities, your mainland China hotel options can be overwhelming, while out in the countryside many of the best traditional Chinese hotels can be way under the radar, but true to our spirit, we've scoured this vast, incredible nation to bring you only the best and most unique hotels in China.
Whether you're looking for an
artistic hideaway
while visiting an urban metropolis, a
boutique hotel
in a historic city, or a down to earth
experience
whilst travelling through the vast rural provinces, read on to discover our recommendations for the best destinations and boutique hotels to add to your itinerary for luxury travel in China.
Itineraries in China:
Visit Shanghai and the Yangtze Delta for Unique Hotels in China
One of the world's most modern cities, Shanghai's skyline is sci-fi level futuristic, yet the heart of the city is ancient and in between towering skyscrapers you'll find tree-lined lanes and narrow alleys studded with
traditional Chinese architecture
and some of the most unique hotels in China. A cosmopolitan destination where worlds collide, areas like the
French Concession
offer wide boulevards, elegant colonial architecture and all the cafes, restaurants and boutiques your heart desires. You can also stroll down Nanjing Road and experience one of the best shopping districts in the world, though
Old Shanghai
street's antique shops may be more charming for some. For a distinctly Chinese experience, treasures like the traditional Yuyuan Garden offer stunning architecture and picturesque views. Strolling through the city's park-filled centre, you might come upon the Shanghai Museum and the stylish Shanghai Grand Theatre where culture and art await discovery. Wherever you go in Shanghai, just don't miss out on the local style
xiaolongbao
(steamed dumplings)!
Stay in a Traditional Chinese Hotel in Fujian Province and Shanxi, Pingyao
Travellers in search of old-world Chinese charm need look no further than the historic homes and traditional Chinese hotels on this list. On an itinerary studded with
Buddhist shrines and temples, UNESCO World Heritage sites
, handicrafts shopping and cultural tours, staying in a Chinese traditional hotel is sure to add that special something to your trip.
In
Fujian province
, you can explore port towns and trading capitals along the coast or journey inland and head into the picturesque
Wuyi Mountains
. This is also the place to go to explore the Hakka culture more deeply, and one of the best ways to do that is to stay at the
Hakka Tulou Clusters
. These magnificently preserved historic sites date back more than 600 years but are still active cultural centres where history is showcased up close and personal. Here, some luxury hotels in China even lovingly recreate the ambience of the region's traditional earthen homes, with guestrooms still outfitted with every modern comfort and delight you could ask for.
For other heritage hotel stays, head to
Pingyao
. The ancient city has a history dating back over 2,700 years and is listed as a UNESCO World Heritage Site. These ancient street remain much the same as they were during the late Ming and Qing Dynasties when the city was China's largest trading and financial hub. On your journey back in time, rest your head at the elegant 260-year-old traditional courtyard home of a Qing Dynasty silk merchant – one of the most unique luxury boutique hotels China featuring ancient carved window frame and pillars, delicate rice-paper ceilings and a treasure trove of antiques.
Explore Wild Yunnan and the Best Hotel Collection in China
Several of the best luxury hotels in China offered through Secret Retreats can be found in the southern province of Yunnan. In this land "south of the clouds," the hotels are as diverse as the experiences.
Experience the healing hot springs of
Honghe
and stay at unique hotels in China that blend traditional Chinese architecture with a minimalist aesthetic, perfectly balanced by sumptuously Chinese touches of art and décor. Other boutique hotels in China artfully blend traditional style and
Naxi minority
cultural symbols into their luxury offerings whilst trading in the surrounding hot springs for the majestic backdrop of Jade Dragon Snow Mountain.
In the ancient city of
Dali
, enjoy the
Three Pagodas
of Chongsheng Temple, bamboo meditation forests and tea ceremonies by day while at night stay you stay in a stunningly modern element-themed room inspired by local history and traditional lifestyle. Or, just a little further north in
Xishou
, stay at a gorgeously restored Bai heritage building overlooking the mountains that features its own cooking school, café and library. This traditional Chinese hotel is all about mixing culture and ambience.
Begin Planning Your Chinese Journey by Booking a China Hotel with Secret Retreats
The Secret Retreats collection of luxury hotels include some of the best hotels in China. Our knowledgeable concierge is available by phone or email to help you discover the most unique hotels in China, including traditional Chinese hotels, luxury hotels in China, 5-star hotels in China and more!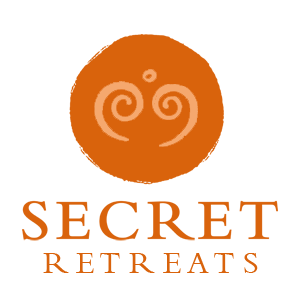 Travel Asia with Secret Retreats
Secret Retreats is a curated community of independent boutique hotel, villas, yachts and river boats keen to share their Asian Homes with travelers, sustainably and responsibly. Conservation of the environment, culture and traditions of Asia is of paramount importance to all in Secret Retreats. A community of like-minded hospitality professionals, we offer our guests authentic travel experiences that go beyond typical offerings to unveil the essence of Asia. Supporting the Asia based hoteliers and hospitality professionals and providing incredible holidays in Asia and tailor-made Asia travel itineraries direct to public ad travel agents.
Get inspired and make savings!
By booking direct with Secret Retreats and enjoy peace of mind from our full on the ground support. Contact our concierge and plan then book your Asia holiday now!
Over 100,000 subscriptions and counting, don't miss out! Subscribe to our newsletter an discover Asia with Secret Retreats