Chaotic and colourful with a constant cacophony of sounds, sights and scents, India is nothing short of mesmerizing and what better way to explore Incredible India than by boat on a Secret Retreats Kerala Backwater cruise and luxury cruises around India. As the seventh-largest country in the world and second most-populated,
Mother India
is a constant assault on the senses that's often fascinating and frustrating, inspiring and overwhelming in equal measure.
In this fascinating country, home to one of the world's most ancient cultures and various spiritual practices, visitors are always guaranteed a once in a lifetime experience, whether it's their first time in the country or their fifteenth. When thinking about the sprawling South Asian country, often visions of elaborate saris, crammed cities, enticing cuisine and raucous rickshaws come to mind, but with a nation so large, India offers myriad settings to explore – from the striking Himalayan mountains of Kashmir, to the crowded capital of New Delhi, to the
tropical southern beaches
.
While travellers often traverse the massive nation by train or regional flights, there's another mode of transportation that offers guests to India a more relaxed way of exploring what the country has to offer – by boat. In fact, luxury
river cruises
in India or a
Kerala backwater
cruise is often a highlight of discerning travellers' Indian itineraries.
Naturally, when visiting India, one will likely be drawn to its culture-rich hubs of Kolkata, Mumbai, Varanasi or Jaipur. What these tantalising destinations don't often offer, however, is the opportunity to fully unwind. To relax and seek some of that unhurried self-care and spirituality India is famous for – it is the birthplace of yoga and Buddhism after all – head south to the languid backwaters and beaches of Kerala.
Cruises in India:
Cruises on The Brahmaputra
The Son of Brahma River - Cabin and Charter Cruises
BOOK
---
Cruises on The Brahmaputra
---
Cruises on The Ganges
Cruising the Sacred Ganges from Kolkata - Cabin Cruise
BOOK
---
Lotus Houseboat
Cruising the Malabar Backwaters of Kerala – Cabin and Charter
BOOK
---
Discover Kerala with a Kerala Backwater Cruise
Locals call Kerala
"God's own country"
for a reason and a Kerala backwater cruise is always a highlight of any trip here. Here India's most southern state stretches for 550 kilometres along the southwest coast and feels worlds away from the often frenetic energy of the rest of the country.
While the region is recognised for its interesting history intertwined with Portuguese explorers, Ayurvedic treatments, satisfyingly spiced cuisine, exotic wildlife, forested mountains of the
Western Ghats
and
temple festivals
, travellers often know it most by its famed backwaters where the best houseboats in kerala will take you on a dreamy luxury cruise India style. Drift through these sleepy waterways on a luxury houseboat and you'll soon slip into the local, slower pace of life.
Situated inland from the Arabian Sea, Kerala's jungle-framed backwaters are a complicated – and picturesque – network of canals, lakes, lagoons and rivers covering 1,500 kilometres and Secret Retreats has found one of the best backwater cruise in Kerala. Here, particularly in the
Kuttanad
region, around
Kollam
and
Alappuzha
(still often called Alleppey), classic wooden barges known as kettuvallam (which translate literally as "tied boats") carry passengers through the waters. Boats have long been the main mode of transportation in this region and, while these traditional-style houseboats now primarily transport tourists, they were originally used to ship rice and coveted spices through the backwaters between Kuttanad and the port at Cochin. Each houseboat is constructed by local carpenters following traditional boat-building techniques using wood from the native Anjili tree, commonly known as wild jack. To finish off the vessel, thatched roofs gracefully arc over the wooden hulls, providing protection from the elements as well as lending a charming aesthetic to the single-storey barges.
Today, these simple yet elegant river cruisers slowly glide through the backwaters, which are fringed by verdant rice paddies, charming villages and wild jungle, offering ample time for passengers to soak up the
tropical ambience
. While onboard, guests can also enjoy savouring leisurely meals prepared by private chefs and showcasing the region's delightfully varied cuisine. If you are wondering how to experience one of the sought-after Kerala backwater cruises... Read on...
Itineraries in India:
Find the Best Backwater Cruise in Kerala and Kerala Backwater Cruise Packages
After the annual monsoon moves on from Kerala in May, leaving refreshingly cooler temperatures in its wake, the time is ripe for relishing a Kerala backwater cruise.
Once in Kerala, travellers will quickly find a plethora of choice when it comes to organising a Kerala river cruise. Not all of the charming wooden houseboats or Kerala backwater cruise packages are created equal, however. To find the best backwater cruise in Kerala as well as the best houseboats in Kerala, it's smart to stick with reputable operators, especially when organising a private cruise experience. All the boats backed by Secret Retreats have been hand-selected to ensure only the finest, flawless experiences. While most cruises tend to follow similar routes, Secret Retreats' luxury river cruises in India take guests further
off the beaten path
without scrimping on style, quality or service.
Travellers can enjoy jaw-dropping scenery during the day then sink into peaceful slumber atnight, gently rocked to sleep by the slightly swaying waters. To round out the experience, flavourful multi-course meals are presented onboard along with the option for unique excursions or stops personalised to the guests' interests.
Plan Your Indian Luxury River Cruise or Kerala Backwater Cruise with Secret Retreats
Looking for luxury cruises around India or
Kerala backwater cruise
packages? Dreaming of experiencing the magic of a Kerala river cruise for yourself? By getting in touch with the Secret Retreats concierge, you can begin planning your memorable Kerala backwater cruise and other luxury river cruises in India as well as an extended India itinerary either before or after your cruises with stops, stays, meals and more, all of which meet. Secret Retreats' high standard of service and hospitality.
Simply contact our concierge today to get started – we can't wait to share the secrets of India cruises and Kerala's backwater escapes with you.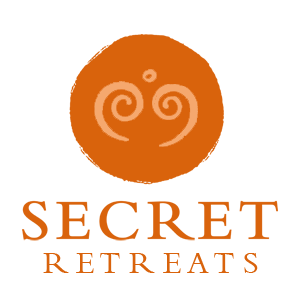 Travel Asia with Secret Retreats
Secret Retreats is a curated community of independent boutique hotel, villas, yachts and river boats keen to share their Asian Homes with travelers, sustainably and responsibly. Conservation of the environment, culture and traditions of Asia is of paramount importance to all in Secret Retreats. A community of like-minded hospitality professionals, we offer our guests authentic travel experiences that go beyond typical offerings to unveil the essence of Asia. Supporting the Asia based hoteliers and hospitality professionals and providing incredible holidays in Asia and tailor-made Asia travel itineraries direct to public ad travel agents.
Get inspired and make savings!
By booking direct with Secret Retreats and enjoy peace of mind from our full on the ground support. Contact our concierge and plan then book your Asia holiday now!
Over 100,000 subscriptions and counting, don't miss out! Subscribe to our newsletter an discover Asia with Secret Retreats