Once the favourite seaside retreat of colonial-era French holiday-makers where a resort in Kep was the 'must have', the quiet town of Kep was long abandoned and nearly forgotten with the retreat of the French. In recent years, it's become favoured once again by those looking for a tranquil escape and a stay at a Kep boutique hotel will not disappoint. Wander down to the southwest coast of Cambodia to idyll away your days, stroll sandy beaches and discover colonial haunts. A stay at a boutique beach resort in Kep is the perfect antidote for life in a chaotic world.
Hotels in Kep:
Khla Lodge Kampot
In the Countryside
BOOK
---
Samanea Beach Resort
By the Sea
BOOK
---
Villa Des Palmes
In the Countryside
BOOK
---
Plan a Quiet Luxury Escape in a Kep Beach Resort, Cambodia
Set along the Gulf of Thailand and founded during the early 1900s,
Kep
is a
small seaside town
on Cambodia's southwest coast. And Secret Retreats have selected a delightful Kep beach resort, perfectly placed to enjoy the best of the destination and the beach life. Here, travellers wanting to get away from it all can soak up the sun on Kep Beach or take a short 20-minute boat ride to laze on the lovely white sand beach of
Rabbit Island
, locally known as Koh Tonsay.
Beyond the beach, one can explore the town's charming French colonial villas and the mansion on the hill, which once belonged to the former
King Sihanouk
. For local dining, visit the bustling
crab market
and sample some of Kep's famous crabs, best flavoured with an abundance of pepper that comes from nearby farms, which are also well worth a visit. Visit a
Kampot pepper plantation
to see how this world famous pepper is grown and harvested or head to the lovely colonial riverside town, Kampot. And what better way to enjoy and explore this quiet but fascinating foodie heaven than from the luxury of your Kep boutique hotel.
One can also capture the region's breathtaking natural beauty by walking or cycling along the trail at Kep National Park, or exploring the caves in and around Kep. The largest and most impressive one,
Kompong Trach
, has lovely limestone formations as well as a swimming cave just nearby.
Itineraries in Cambodia:
Discover the Best Hotels in Kep
Travellers in Kep can enjoy a more upmarket experience than at the beaches of backpacker-friendly Sihanoukville. Amidst the mysterious and charming colonial decadence, you'll find polished modern resorts and a bounty of Kep boutique hotel stays to suit the needs of any guest.
Lining the beautiful,
pristine beaches
and
mangrove forests
of Kep are a number of luxury and all-inclusive resorts to choose from. Without a defined city centre, Kep is somewhat sprawling, so a stay in one of the best hotels in Kep is a great way to ensure you'll have everything you need nearby. Whether it's time by the water you're here for, you're more in the mood for spa days or you came only for the sumptuous seafood feasts, the best resorts in Kep will tick all the boxes, such as Samanea Beach Spa Resort in Kep, Cambodia.
Best Resorts in Kep Near Kep National Park
With its unspoilt countryside, wildlife-filled mangrove forests and clean white-sand beaches, Kep's scenery and natural delights are its greatest draw. Staying near
Kep National Park
is perfect for lovers of the outdoors and those who want space to explore.
Choose to stay at
Samanea Beach Resort
and you won't have to sacrifice luxury or comfort to be close to the park. From this sprawling, tree-filled Kep beach resort, you can enjoy the quiet comfort of your luxury bungalow surrounded by tropical plants and flowers, or you can enjoy long strolls down the elevated walkway through mangrove conversation areas without even needing to leave the resort. Edging one side of the resort is a broad sandy beach where you can enjoy long walks by the sea or sit down to dine al fresco and simply take in the scene.
Luxury Boutique Hotels in Kep Near the Crab Market
While Kep boasts glorious scenery, it's also one of the best seafood destinations in all of Cambodia. No visit to this seaside town is complete without a trip to the famous crab market or to the crab shacks teetering on spindly pillars on the water's edge. Dining on peppery fresh crab and seafood is sure to be a highlight of your time here where haggling to get the best prices for crabs is half the fun.
Just a ten-minute walk from the crab market as well as the beach you can enjoy the comfort of a villa-style Kep resort. With everything built around the gorgeous views, bungalows and common areas alike make the best of indoor-outdoor living and you'll enjoy the finest in
French-Cambodian hospitality
and cuisine. This luxury boutique hotel in Kep perfectly marries modern elegance and natural delights.
Kep Beach Resorts
Staying right on the water is an excellent way to relax and let your cares melt away. As you breathe in the salty sea air and watch the sunset – the sky ablaze in a breathtaking fiery kaleidoscope – you can forget about anything other than being present and enjoying yourself.
Thanks to the small size of the town, you're never far away from the water, but you can stay right on Kep Beach at a Kep beach resort or, if you're not afraid to go a bit rustic, right on Koh Tonsay (Rabbit Island). Besides Samanea Beach Resort Kep, you can choose from private villas along the water, luxury bungalows tucked a stone's throw away from the beach or many other beautiful beachfront properties.
Begin Planning Your Kep Holiday by Booking a Kep Beach Resort with Secret Retreats
As a destination growing in popularity, Southeast Asia's beach towns can often feel overly touristic and busy. Not so in Kep where this tucked-away seaside town sets a serene pace and invites you to slow down and be still. Cambodia offers hospitality, charm and culture that is sure to delight travelers and Kep's beautiful beaches,
bountiful seafood and colonial mystique
will make your next holiday the most relaxing yet.
Get in touch with the Secret Retreats concierge to plan your holiday and stay at the best boutique resort in Kep.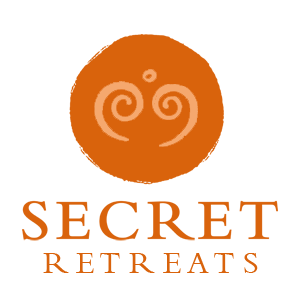 Travel Asia with Secret Retreats
Secret Retreats is a curated community of independent boutique hotel, villas, yachts and river boats keen to share their Asian Homes with travelers, sustainably and responsibly. Conservation of the environment, culture and traditions of Asia is of paramount importance to all in Secret Retreats. A community of like-minded hospitality professionals, we offer our guests authentic travel experiences that go beyond typical offerings to unveil the essence of Asia. Supporting the Asia based hoteliers and hospitality professionals and providing incredible holidays in Asia and tailor-made Asia travel itineraries direct to public ad travel agents.
Get inspired and make savings!
By booking direct with Secret Retreats and enjoy peace of mind from our full on the ground support. Contact our concierge and plan then book your Asia holiday now!
Over 100,000 subscriptions and counting, don't miss out! Subscribe to our newsletter an discover Asia with Secret Retreats