Made in Korea is a phrase we are all very familiar with in the West, largely due to the manufacture of automobiles and electronics but Seoul's creativity also extends to wonderful accommodations for the visitor from the traditional, with the best hanok Seoul has to offer in
Bukchon
, to modern luxury boutique hotels. Seoul may appear to be a very modern success story full of glamour, glitz and neon, but this modernity is backed by rich and ancient traditions that reward the visitor with a fascinating culture and cuisine to explore and enjoy while staying in uniquely Korean boutique hotels and accommodations. Amongst the skyscrapers, fashion and general 'swag' of this fast-paced capital, is a preserved, World Heritage site of historical significance that was definitely made to last.
The Bukchon Village
in Seoul is a breathtaking traditional Korean village in Seoul and Secret Retreats has sourced
the best Hanok
in Seoul, that simply, beautifully exemplifies the boutique hotel Seoul character. A stay in a Hanok Seoul is a quintessentially South Korean experience that
really should not be missed.
Hotels in Seoul:
Rakkojae Seoul
In the City
BOOK
---
QUIZ:
What is your ideal holiday destination?
---
Itineraries in South Korea:
Hanok Seoul - Any relation to the guesthouse?
In a word - no. The two could be no further removed, apart from Hanok accommodation in Seoul presenting a space to completely unwind, relax and contemplate. The Bukchon Hanok Seoul style presents a testament to traditional Korean culture - Han meaning '
Korea
' and 'ok' meaning '
house
'. Whilst advertising hoardings may claim that '
Seoul Is Good For The Soul
', Secret Retreats can confidently assure our discerning travellers that time spent in the Luxury Hanok Seoul will definitely refresh, the mind, body and soul. The intricacy of these beautiful buildings belies their strength to withstand all weathers and they have been constructed without the use of any chemical products, relying on only natural elements that Mother Nature has to offer. The Best Boutique Hotels Seoul are houses that can breathe easily, which means that you can too.  
Earth, Wind, Water and Air – Nature's elements and the hanok hotel Seoul
Based on the ancient Chinese principles of feng shui, the traditional Hanok hotel Seoul are constructed and positioned to harmonise with nature, withstand the changing seasons and to bring luck and good living to those who stay within its boundaries. Fashioned from earth, wood, stone and tree pulp, these beautiful homes are built from the ground up, beginning with stone foundations that harness heat in the winter and are cool to the touch during the hot summers of the region. The main structure is built from the natural element of
wood
, intricately fixed and magnificently carved by master artisans without a nail driven into to any aspect of the structure.
Air
can circulate through the openings that serve as both shutters and windows and are made from wood and paper (the latter being processed from tree pulp) then up to the famous and ornate roofs with tiles made from the clay of the region. The walls of your Seoul boutique Hanok Hotel will be fashioned from straw and
earth
then beautifully covered with the
tree pulp paper
that is art form in itself. Again, the intrinsic design of the building caters for areas of warmth and 'cool rooms' to escape to during the heat of the day. What better way to retreat from the bustle of the city than to return to your luxury boutique hanok hotel in a traditional Korean village in Seoul after a day of exploring?
Bringing the outside in – The secret of the best hanok stay in Seoul?
Many hanok were designed for the noble persons of Seoul and the Secret Retreats selection is no exception, we believe we have selected for you the Best hanok stay in Seoul. The Hanok is designed around a
courtyard
, brimming with
natural plant life
,
water features
and many outside areas to relax and enjoy. We do not exaggerate the beauty of these surroundings and in keeping with the traditions of these unique dwellings, the gardens and courtyards are very much considered a central feature to the structure. Phrases such as '
outside rooms
' and '
bringing the outside in
' may feature in many a glossy real estate brochure but the master craftsmen of the Josean Dynasty and beyond can definitely lay claim to such a concept. In fact, once you have traversed the many delights on offer in Seoul, returning to your hanok's garden will make you question whether you are actually staying in a city at all.  
Amazing mazes in amazing places, Bukchon a traditional Korean village in Seoul
The Hanok Accommodation Seoul is situated in the stunning and oft-visited location of Bukchon. Situated between the two most important
royal palaces
, the area of Bukchon is like nowhere else in the city. As Seoul grew as a city and a population, so did the traditional Korean village in Seoul making today Bukchon as essentially the area of the Hanok in Seoul. The differing styles and closely set together buildings denoted one's status within Korean society and Bukchon offers a colourful maze of alleyways containing residences, traditional craft shops, places to stop, shop, take tea and simply watch the world go by. The area has been described as a colourful maze but it remains as much a residential area, a traditional Korean village, as it does a great place to stay and to visit in Seoul. This is why you will note the culture of respect afforded to this city village in the many signs inviting excited visitors to enjoy everything that Bukchon has to offer but to also remember that it is a place where local people work and live. Nothing could offer more authenticity and our choice of the Bukchon hanok village Seoul,
RakKoJae Seoul
pays respect to the area, the people, the environment, the traditions and mostly, to you - our honoured guests.
Don't just take our word for it, contact the Secret Retreats concierges now and start planning your essential South Korean experiences from the best boutique hanok Seoul has to offer to incredible dining opportunities and an ancient and fascinating culture to experience, South Korea
is a not to be missed destination.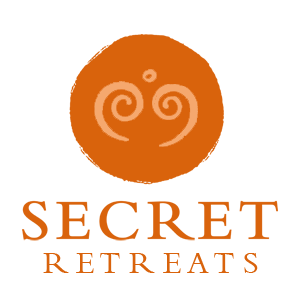 Travel Asia with Secret Retreats
Secret Retreats is a curated community of independent boutique hotel, villas, yachts and river boats keen to share their Asian Homes with travelers, sustainably and responsibly. Conservation of the environment, culture and traditions of Asia is of paramount importance to all in Secret Retreats. A community of like-minded hospitality professionals, we offer our guests authentic travel experiences that go beyond typical offerings to unveil the essence of Asia. Supporting the Asia based hoteliers and hospitality professionals and providing incredible holidays in Asia and tailor-made Asia travel itineraries direct to public ad travel agents.
Get inspired and make savings!
By booking direct with Secret Retreats and enjoy peace of mind from our full on the ground support. Contact our concierge and plan then book your Asia holiday now!
Over 100,000 subscriptions and counting, don't miss out! Subscribe to our newsletter an discover Asia with Secret Retreats