Jaw-dropping temples, a relatively cool climate, unbridled nature, and a unique confluence of both rivers and cultures makes Chiang Rai a must-see destination while travelling in Thailand... especially when experiencing the region with Secret Retreats collection of Chiang Rai accommodation including some of the best hotels in Chiang Rai.
The mountainous northern Thai city of
Chiang Rai
and the surrounding region, which is infamously dubbed the
Golden Triangle
, promises sights and experiences that will broaden your understanding of what Thailand and Southeast Asia have to offer and an eco-resort or boutique hotel Chiang Rai style is not to be missed. Straddling borders and cultural identities, Chiang Rai is often overlooked in favour of its charming, more well-known sister, Chiang Mai. The city, however, was actually the very first capital of the
Lanna Kingdom
and now offers unique sites, attractions, restaurants and Chiang Rai luxury hotels to offer to cultured travellers and adventure seekers alike.
Visitors are often drawn to this gem by the allures of the ornate
White Temple of Wat Rong Khun
, but its ever-increasing cultural attractions demand more than just a day trip. Whether you are heading off into the hills for adventure or winding down after trekking, Chiang Rai's luxury hotels, eco-resorts and river cruises also offer a welcome chance to rest and indulge.
Hotels in Chiang Rai Golden Triangle:
Ahsa Farm Stay
In the Countryside
BOOK
---
Athita
In the Countryside
BOOK
---
Phu Chaisai Mountain Resort
---
Phu Chaisai Mountain Resort
In the Countryside
BOOK
---
Reverie Siam
By the River
BOOK
---
Discover the Golden Triangle Chiang Rai, Thailand
Founded by King Mengrai in the 13th century, Chiang Rai began its life as the royal seat of the Lanna Kingdom. Spanning the borders of modern-day Thailand and Laos, the "
Land of a Million Rice Fields
" was a proud kingdom with a heritage distinct from its southern Siam neighbours. While the north eventually became part of the Siamese Kingdom, now known as Thailand, travellers touring the country will still note distinctions in the culture, cuisine and charm as one ventures upcountry.
Once a wildly flourishing opium-growing hub, the region gained great notoriety and earned the nickname "The Golden Triangle."
Opium
warlords rich with gold would lead their pack trains through the dense jungle to the villages and farms where the intoxicating crop was grown. In more recent decades, however, this scenic region has earned a reputation for idyllic
hilltribe villages perched
on mist-topped hills, picturesque river towns set along the banks of the
Mekong
, and stunning waterfalls and viewpoints to be discovered on treks through the verdant jungle.
The town of Chiang Rai is the central locus of the province and the place from which most journeys begin and end but the draws of this destination extend far beyond the urban, temple-filled centre. Rolling hills and dramatic karst limestone formations rise above the landscape of rice paddies making for idyllic drives – it's no surprise this area is so beloved by motorcycle enthusiasts. For those wanting to experience some of Southeast Asia's most
striking natural beauty
, the region is an excellent destination plus home to a selection of Chiang Rai luxury hotels.
On the northwestern border of the province, a mountain range separates Chiang Rai from the neighbouring country of
Myanmar
(Burma). Mountains also surround the Mekong River, which cuts down from Laos and forms the province's eastern border. For centuries, people have travelled between these borders and culturally often have more in common with each other than their fellow countrymen in the central regions. By spending time in Chiang Rai, travellers have a unique opportunity to explore the similarities and differences between these different peoples and places before retreating to their Chiang Rai hotel.
Additionally, the region is also known for some incredibly
unique temples
that have each become destinations in their right. The iconic Wat Rong Khun, also known as the "
White Temple
", is a stunning piece of work by a revered Thai artist while Baan Dam, or the "
Black House
" showcases another local artist's contrasting depiction of life, death and spirituality. Wat Rong Seua Ten has become colloquially known as the "
Blue Temple
" thanks to its otherworldly, brilliant blue interiors.
Itineraries in Thailand:
Travel Itineraries Through Chiang Rai
While certainly a destination well worth exploring in its own right, Chiang Rai is also the perfect addition to a range of Southeast Asia itineraries thanks to its accessibility from many gateways.
Journey through Thailand heading from south to north beginning in Bangkok, travelling through its many ancient capitals before venturing through the culture hub of Chiang Mai and ending your sojourn in the quiet valley of Chiang Rai. To really get a feel for the landscapes and history that define the region, keep heading north and continue onward by boat on a
Mekong river cruise
into beautiful Laos. The mighty Mekong connects many neighbouring nations and from The Golden Triangle and Chiang Rai, Thailand, you can journey by slow boat up the "Mother of Rivers" to the UNESCO World Heritage City of
Luang Prabang
.
Discover Chiang Rai's Best Hotels
Looking for the best hotels in Chiang Rai or a Chiang Rai resort? While comfortable accommodations can be found in Chiang Rai town or along the Thai side of the Mekong River in the Golden Triangle, Secret Retreats is always on the lookout for independently-owned Chiang Rai hotels and believe we've found the best boutique hotel in Chiang Rai. The gorgeous landscape is undoubtedly one of the best draws of this region, so why not immerse yourself in nature?
As a Chiang Rai hill resort, Phu Chaisai rises from the mists each morning as the sun rises and just being here cleanses the soul. Literally meaning "
mountain of clear heart
" travellers lucky enough to discover this gem are sure to fall in love.
Plan Your Journey and Book the Best Resort in Chiang Rai with Secret Retreats
The Secret Retreats collection of luxury hotels include some of the best hotels in Chiang Rai, Thailand.
Our expert concierge is always available by phone or email to help you choose the right Chiang Rai luxury resort for you as well as craft a tailormade itinerary to ensure you experience all of Chiang Rai's magnificent sites.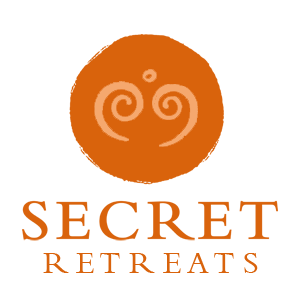 Travel Asia with Secret Retreats
Secret Retreats is a curated community of independent boutique hotel, villas, yachts and river boats keen to share their Asian Homes with travelers, sustainably and responsibly. Conservation of the environment, culture and traditions of Asia is of paramount importance to all in Secret Retreats. A community of like-minded hospitality professionals, we offer our guests authentic travel experiences that go beyond typical offerings to unveil the essence of Asia. Supporting the Asia based hoteliers and hospitality professionals and providing incredible holidays in Asia and tailor-made Asia travel itineraries direct to public ad travel agents.
Get inspired and make savings!
By booking direct with Secret Retreats and enjoy peace of mind from our full on the ground support. Contact our concierge and plan then book your Asia holiday now!
Over 100,000 subscriptions and counting, don't miss out! Subscribe to our newsletter an discover Asia with Secret Retreats