The Unexplored South of Thailand: Nakhon Si Thammarat and Phatthalung
- A Secret Retreats journey -
---
---
Atte discovered the beach on Khanom in 2008 and fell in love right away with its natural beauty. He decided to build the resort right on the beach, away from crowds. In this program, he shares with you the best secret spots the destination can offer.
All our itineraries have generally been constructed on the basis of the rooms that have the most charm or best view, and not necessarily the first prices, nor the most expensive suites.
We can of course adjust according to your request.
---
Highlights of the Journey:
Long sandy beach
Pink Dolphins
Wat Phra Mahathat Woramahavihan
Thale Noi Lotus lake
The two neighbouring provinces - Nakhon Si Thammarat and Phatthalung - are nestled alongside Krabi, Phuket, Phang Nga, Trang and Surat Thani on the Southern Thai peninsula and have been completely overlooked in the past in favour of their more famous neighbours. It is our mission to show this relatively unexplored art of the South of Thailand: Nakhon Si Thammarat was an important religious and cultural centre in Thai history and offers visitors a mix of history and heritage, culture, cuisine, nature and beautiful beaches along its over 225 km of coastline. Phatthalung offers plenty of nature that includes internationally protected wetlands, locally-made sedge weaving products that are growing in demand, and its own cuisine and culture.

This itinerary is a great extension from our Phuket and Krabi programs, as well as a continuation from Koh Lipe and Trang.
---
NEED HELP ?
Contact the concierge on
---
Your Journey Day by Day
5 Days/4 Nights from
880 USD
/person
based on 2 people sharing the same room
Day 1 :
Surat Thani or Nakhon Si Thammarat Airport – Khanom (-/-/-)
Welcome upon arrival at the airport where your driver will be waiting for you and transfer you to the hotel (about 1h30-2hrs drive). After check-in and a visit of the property, enjoy time to relax on the beach or by the pool. No arrangement for dinner.
HOTEL:
Aava Resort (Deluxe Bungalow)
Day 2 :
Pink Dolphins (B/L/-)
After breakfast, we depart around 8am to the Dolphin Pier in search of Pink Dolphins. Board a long tail boat for about 3 hrs. Khanom is one of the few places in the world where it is possible to spot the rare pink dolphins (souse Chinensis). The best way to try your luck is to hop on a long tail or fishing boat driven by a local expert, who knows exactly where to find them. In addition to the dolphins, the trip takes you to the sacred island of Koh Nui Nok where you can hear the amazing story of Luang Por Tuad, a Buddhist monk born in Perak, Malaysia, who lived in Siam in the 17th century. The monk came on a boat trip with his companions around Khanom, and as they were thirsty but had no water on board, they moored on the island in search of water. By knocking on the ground with a stick the monk made water spring. Until today you can taste the water from the spring at low tide. A shrine with a statue of the monk are built on top of the island overlooking the turbulent sea.
We continue to the Coral Pagoda, an ancient and sacred pagoda of Khanom locals. This unique pagoda is made of coral and it's more than thousand years old. The Pagoda was built by a private individual from Chaiya who donated all his valuables and treasures to build it. The shape of pagoda is the converted jar and surrounded with ancient red sand stone. We stop for seafood lunch in a local restaurant around noon on beautiful Kwang Phow beach. You can then relax at a natural Fish Spa! Khanom is only one place that offers a natural Fish Spa in the South of Thailand. Soak up your feet in the natural stream, fish pedicure will remove dead skin from your feet, making your feet skin soft and smooth again.
After this funny experience, we go to Khao Wang Thong Cave: the most beautiful natural cave in Khanom. You will discover inside the cave some large and smaller chambers with fascinating stalactites and stalagmites in all sorts of shape and size. The largest hall is about 1 rai (or 1600 sqm) in size and with a bit of imagination, you will see stone pillars, pagodas, waterfalls, fish skin, custard apples, bathtubs, etc. For the last exploration of the day, we go for a swim at the astonishing Samet Chun waterfall: refreshing water to cool down and breathtaking views over Khanom Bay. Back to the resort around 16.30 to rest. No arrangement for dinner.
HOTEL:
Aava Resort (Deluxe Bungalow)
Day 3 :
Baan Laem Village (B/L/-)
Departure after breakfast to Baan Laem Village. Upon arrival in the village, we have a small workshop where you will learn to make your own tie-dye shirt. After the workshop, we take a short boat ride out to the source of natural mud, enjoy a muddy experience in the water or bath the mud right on the boat. This natural mud source offers good benefit for skin and health. During the trip we are helping the nature by planting mangrove trees to conserve ecosystem. Sailing back to the shore for washing and changing clothes. Don't forget to pick up your new handmade tie dye shirt.
After arriving back to pier it is time for preparing our special lunch. You will experience charming Thai cooking class with the combination of the local wisdom and local ingredients. Baan Laem Homestay is settled at the shore, abundant with food sources, guaranteed fresh seafood, organic meats and vegetables. All cooking trick will be opened with practical cooking process starting from preparing fresh curry paste, coconut milk, making a fire in the stove etc. The local experience is rarely seen in the urban area, even if in Thailand.
We should be back to Aava around 14.00: spend rest of the day in leisure. Relax at the beautiful Nadan beach or pamper yourself in Aava Spa No arrangement for dinner.
HOTEL:
Aava Resort (Deluxe Bungalow)
Day 4 :
Nakhon Si Thammarat - Phatthalung (B/L/-)
After breakfast and check out around 8.00, we drive to Nakhon Si Thammarat to discover Wat Phra Mahathat Woramahavihan - the most important temple of Nakhon Si Thammarat and southern Thailand. It was constructed at the time of the founding of the town, and contains a tooth relic of Lord Buddha. This first-class royal temple has formerly named Wat Phra Borom That and is one of the most important historical sites in all of Thailand, before leaving here visitors can find all unique souvenirs of this region such as silverware, nielloware, basketwork, local products, handiwork, etc. We continue with the House of National Arts for Thai Shadow Puppet performance. Mr. Suchart Subsin has played a pivotal role in preserving this ancient performing art. Suchart's traditional wooden house in Nakhon Si Thammarat is now a museum dedicated to his lifelong passion for shadow puppets. Ban Suchart Subsin is also a venue where visitors can see southern Thai shadow puppet performances, known as 'nang talung', performed by members of Suchart's family. Lunch at a Local Restaurant around noon Then we drive to Phattalung (about 2hrs) and check in at Sri Pak Pra Boutique Resort. Free time for the afternoon. No arrangement for dinner.
HOTEL:
Sri Pak Pra Boutique Resort (Sri Naam Room)
Day 5 :
Phatthalung (B/L/-)
Wake up early and around 6.30am, we catch a boat to see the sunrise over amazing Thale Noi Lotus lake. Thale Noi is the largest waterfowl reserve in Thailand with up to 5 million Lotus flowers. See all the flowers blooming around 8am. We continue with a visit to Lard Hua Lan –Hua Leaw, to see local people go about their daily life making living by weaving Krajood products. Then we visit Varni Craft to make your own souvenir. Your own hand decorated Krajood weaving bag will make a great souvenir to take home with you. Around noon, we transfer to Baeb Thai Restaurant for Lunch If it's a weekend, visit also Tai Nod (Sunday) or Pa Pai Market (Saturday) to see the local way of living and try the local street kitchen delicacies. In the afternoon, we can drive to Trang or back to Nakhon Si Thammarat airport to continue your trip.

****
End of our services.
The Unexplored South of Thailand: Nakhon Si Thammarat and Phatthalung
5 Days/4 Nights
based on 2 people sharing the same room
---
The total price includes:
Accommodation for 4 nights
Daily Breakfasts and 4 lunches
1 spa treatment during the stay ar Aava Resort
Airport return transfers (Surat Thani or Nakhon Si Thammarat)
All activities and excursions listed in the program with English speaking guide
All Taxes
The total price does no include:
International and Domestic flights to and from Surat Thani or Nakhon Si Thammarat
Visa to Thailand (if required)
Extra activities and meals not mentioned in the program
Travel insurance
---
This Secret Journey was designed in cooperation with AidaTours (license No. 34/01658)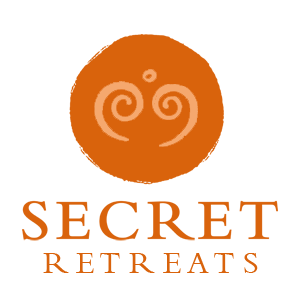 Travel Asia with Secret Retreats
Secret Retreats is a curated community of independent boutique hotel, villas, yachts and river boats keen to share their Asian Homes with travelers, sustainably and responsibly. Conservation of the environment, culture and traditions of Asia is of paramount importance to all in Secret Retreats. A community of like-minded hospitality professionals, we offer our guests authentic travel experiences that go beyond typical offerings to unveil the essence of Asia. Supporting the Asia based hoteliers and hospitality professionals and providing incredible holidays in Asia and tailor-made Asia travel itineraries direct to public ad travel agents.
Get inspired and make savings!
By booking direct with Secret Retreats and enjoy peace of mind from our full on the ground support. Contact our concierge and plan then book your Asia holiday now!
Over 100,000 subscriptions and counting, don't miss out! Subscribe to our newsletter an discover Asia with Secret Retreats