The Beads Road
- A Secret Retreats journey -
---
---
Olivier & Kiet built Le Passe Temps boutique "maison d'hôte" some 15 years ago - a hidden place by the sea in Krabi, away from the crowd but easy to tour from, a blend of authenticity and comfort. With this program, they share their best secrets off the beaten tracks to explore this old trade route.
All our itineraries have generally been constructed on the basis of the rooms that have the most charm or best view, and not necessarily the first prices, nor the most expensive suites.
We can of course adjust according to your request.
---
Highlights of the Journey:
Koh Yao Noi
Wat Klong Tom Beads Museum
Pink Dophins
Once upon a time, a commercial path was sought through the Malaysian Peninsula. Canals were dug to connect rivers and lakes. When the vessels from Europe and the Middle-East started to trade with Asia, such was the piracy in the Malacca Straits, the small city of today's Klong Thom became a port of international significance. Not much is left from that glorious past, but beautifully colored glass and stones beads from all over the world, used as gifts or means of payment, are still often found in the area. We will follow their thread from West to East, from the Andaman Sea to the Gulf of Siam – from Phuket to Krabi then Surat Thanni.
---
NEED HELP ?
Contact the concierge on
---
Your Journey Day by Day
7 days / 6 nights from
1,600 USD
/person
based on 2 people traveling together and sharing the same room
Day 1 :
Phuket Airport – Kamala (-/-/-)
Welcome upon arrival at the airport where your driver will be waiting for you and transfer you to Kamala (30mn). Check in into your Pool Villa with an amazing view over the sea. Free time for you to enjoy.
No arrangement for dinner
HOTEL:
Paresa Resort (Ocean Pool Suite)
Day 2 :
Phuket (Kamala) (B/-/-)
No program for today. You can rest and enjoy the resort or arrange activities through the concierge.
HOTEL:
Paresa Resort (Ocean Pool Suite)
Day 3 :
Phuket – Krabi (Koh Jum) (B/L/-)
After breakfast and check out around 9.15am, you will live an interesting commuting day: the distance is not so great, but we will be using many different vehicles. A taxi ride (45mn) first of all, to reach Phuket's secondary port. Our guide will welcome you there, and will help you board the public speed boat that goes to Koh Yao Noi (30mn cruise). It will sneak between the two long islands in the middle of the bay and land at Tha Mano pier. From there, a Song Teaw will take you to Tha Kao pier where a second speed boat will take you to Krabi province, on the main land (20mn cruise). 5 minutes away, we will take time to enjoy lunch on the beach at Bac-à-Sable beach restaurant. After lunch, we will continue by car (45mn) to our next step, the pier of Laem Kruat, where a long tail boat will bring you to Tha Mu Tu, on Koh Jum Island in 35mn, then a 5mn ride on a tuk tuk to your final destination: the wonderful Koh Jum Beach Villas. Check-in around 3pm, have a swim or a walk on the beach. No other arrangement for the day.
HOTEL:
Koh Jum Beach Villa (One-bedroom Beachfront Villa)
Day 4 :
Koh Jum Island (B/-/-)
Today, you will select one of the 2 options for your morning on board a long tail boat:
- either explore the natural beauty of the island seen from the Andaman sea and explore the diversity the island has to offer. Snorkel at the isolated islands of Koh Loga in the south of Koh Jum. Stop on the way at Koh Jum Village to discover the local culture and feel the community spirit that exist on the island.
- or experience a unique fishing opportunity with a local guide. The boat will go half way between Koh Jum and Phi Phi, in front of Koh Pu beach. There, barracuda, mackerel or grouper are the types of fish that you will have a chance to catch. Local Thai breakfast will be provided.
Back to the resort around lunch time (not included). And free afternoon and evening.
HOTEL:
Koh Jum Beach Villa (One-bedroom Beachfront Villa)
Day 5 :
Koh Jum – Khanom Beach (B/L/D)
We will follow today the old East to West trade path that goes like a lace from valley to valley, with, rivers shining like rock crystals, and temples glittering like golden beads. After an early breakfast, you will check out and your guide will come to pick you up at Koh Jum Beach Villa at 8.30am. After a short ride by local taxi, we will reach the main land by private long tail boat around 9.30. Your driver will be waiting for you there. Along the way, the first stop will be for the beads museum at Wat Klong Thom. Then we will pay our respect to one of the kingdom most revered monks, at Wat That Noi, on the Chan Di River. We will continue to drive for about 1 hour and stop for lunch nearby another stream, the Tha Di river in the famous Eco Village of Kiriwong. On the road again for 40mn and before entering Nakhon Si Tammarat, we will visit the old and magnificent main temple of Wat Phra Mahathat Woramaha Wihan for about 45mn. Last but not least, around 16.15-16.30 we should reach the Chedi Temple, in Sichon, home of Ai Khai, a young boy whose statue has brought fame and wealth to the whole province. His powers and charms has brought luck to numerous devotees. We will arrive at Aava Resort before dark. Check-in and settle down. Tonight, a 3-course dinner will be served at the resort.
HOTEL:
Aava Resort & Spa (Superior Bungalow)
Day 6 :
Khanom Beach (B/L/-)
After breakfast, we depart around 8am to the Dolphin Pier in search of Pink Dolphins. Board a long tail boat for about 3 hrs. Khanom is one of the few places in the world where it is possible to spot the rare pink dolphins (souse Chinensis). The best way to try your luck is to hop on a long tail or fishing boat driven by a local expert, who knows exactly where to find them. In addition to the dolphins, the trip takes you to the sacred island of Koh Nui Nok where you can hear the amazing story of Luang Por Tuad, a Buddhist monk born in Perak, Malaysia, who lived in Siam in the 17th century. The monk came on a boat trip with his companions around Khanom, and as they were thirsty but had no water on board, they moored on the island in search of water. By knocking on the ground with a stick the monk made water spring. Until today you can taste the water from the spring at low tide. A shrine with a statue of the monk are built on top of the island overlooking the turbulent sea. You will enjoy lunch on a deserted beach and get back to the hotel for the afternoon. You can enjoy the beach, the pool or the spa.
No arrangement for dinner.
HOTEL:
Aava Resort & Spa (Superior Bungalow)
Day 7 :
Khanom Beach – Surathanni Airport (B/-/-)
After breakfast and depending on the time of your flight, a car will drive you from Aava Resort to Surat Thanni Airport (90mn), to catch your flight for your next destination.

****
End of our services.
The Beads Road
7 days / 6 nights
based on 2 people traveling together and sharing the same room
---
The total price includes:
Accommodation for 6 nights
Daily Breakfasts at every property
Meals as indicated in the program
Airport transfers and transfer between the properties
All activities and excursions listed in the program:
All Taxes
The total price does no include:
International and Domestic flights to Phuket /from Surat Thanni
Visa to Thailand (if required)
Extra activities and meals not mentioned in the program
Travel insurance
---
This Secret Journey was designed in cooperation with Kiet & Olivier and Koh Largo (License N°34/0194)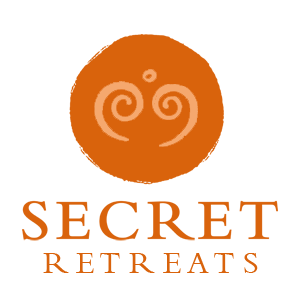 Travel Asia with Secret Retreats
Secret Retreats is a curated community of independent boutique hotel, villas, yachts and river boats keen to share their Asian Homes with travelers, sustainably and responsibly. Conservation of the environment, culture and traditions of Asia is of paramount importance to all in Secret Retreats. A community of like-minded hospitality professionals, we offer our guests authentic travel experiences that go beyond typical offerings to unveil the essence of Asia. Supporting the Asia based hoteliers and hospitality professionals and providing incredible holidays in Asia and tailor-made Asia travel itineraries direct to public ad travel agents.
Get inspired and make savings!
By booking direct with Secret Retreats and enjoy peace of mind from our full on the ground support. Contact our concierge and plan then book your Asia holiday now!
Over 100,000 subscriptions and counting, don't miss out! Subscribe to our newsletter an discover Asia with Secret Retreats