Experience this once closed-off kingdom with Secret Retreats, in the best hotels in Mandalay, Myanmar. Often still referred to as
Burma
, the English name was officially changed to Myanmar in 1989 by the ruling military junta. Today, what was once a former royal capital is now a bustling Asian metropolis with buzzing markets, wandering tourists and an abundance of tea houses. Though the streets may be busy and teeming with life, there is, however, also no shortage of historical charm, quiet nooks and beautiful architecture to explore while enjoying beautiful and luxurious places to stay where a Mandalay boutique hotel or cruise offers the charm, luxury and slow life of yesteryear.
From
palaces
to
pagodas
,
wooden bridges
to stunning waterfalls, Mandalay is a must-see city while travelling through magical Myanmar, especially when experienced from the comfort of a unique boutique or surprisingly luxurious hotel or from the from the balcony of your boat cabin as you take a luxury Mandalay river cruise.
Hotels in Mandalay:
Yandabo Home
By the River
BOOK
---
Anawrahta
Luxury River Cruises Irrawaddy and Chindwin – Cabin Cruises
BOOK
---
Stay at Secret Retreats' Boutique Hotels in Mandalay Myanmar
Whether you're passing through or staying a few days in one of Secret Retreats' boutique hotels in Mandalay, countless traditional pagodas and temples ensure you'll be able to fill your time in the city. With the best hotel in Mandalay as your base, visit the country's revered
Mahamuni Paya
to see its celebrated 4-metre-high Buddha that has been slowly reshaped by centuries of gold leaf applied by worshippers. Glimpse the intricate carvings inside the striking
Shwenandaw Monastery
. Made entirely out of teakwood, it is the only surviving building from the original wooden royal palace and was residence to the last two kings of Burma.
Take in the sweeping views over Mandalay and wander around the numerous pagodas and temples on the city's namesake, Mandalay Hill, including the
Kuthodaw Pagoda
which is home to the world's largest book made from 729 carved marble slabs, each housed in its own stupa. Snap stunning pictures while meandering across what is believed to be the oldest and longest teakwood bridge in the world, stretching 1.2 kilometres over the
Taungthaman Lake
. Shop for detailed Burmese handicraft, attend a traditional puppetry performance and experience the kind hospitality of the Myanmar people throughout your stay.
For those in search of something more naturally beautiful, an hour-long drive from your hotel in Mandalay city will take you to
Dee Doke Waterfalls
, which culminate in brilliant blue natural pools where you can enjoy a refreshing swim and stunning photo opportunities.
Experience the Culture and Crafts of Mandalay, Myanmar with a Secret Retreats Escape
Stay at Secret Retreats' boutique hotels in Mandalay, Myanmar and bring home more than memories with a little souvenir from a local market. Alternatively, set up an excursion to visit a local craftsman and acquire handmade treasures straight from the source. The Secret Retreats concierge is just a call or an email away and can help arrange a customised visit.
Mandalay remains an important centre for traditional arts and crafts in Myanmar, where craftspeople still utilise generations-old techniques and tools to create their products. Immerse yourself in the trading hustle of the
Jade Market
and see jade being cut and polished. Admire the gold leaf workshops where squares of gold are beaten out with sledgehammers, taking workers hours to produce paper-thin sheets of
gold leaf
. Interested travellers can also visit the stone carver's district and watch how Buddha statues are still made by hand or see how Myanmar's beautifully intricate
Kalaga tapestries
are created from silk, velvet or linen with heavily embroidered details depicting scenes from Buddhist or Hindu history and mythology. For those who enjoy a bit of shopping,
Zay Cho indoor market
, the largest market in Mandalay, allows you to browse endless stalls of silk, spices, jewellery, lacquerware, clothing and more offering an exotic feast for all senses. After a day of exploring, retreat to your boutique hotel in Mandalay to unwind for the evening and rest up for another day of adventure.
Enjoy the Tastes of Mandalay, Myanmar During Your Stay with Secret Retreats
Strolling through the streets of Mandalay or flipping through a restaurant menu makes it apparent that
Burmese cuisine is influenced by Chinese, Indian and Thai
cooking traditions yet still has a taste all its own. Seemingly familiar dishes with unique Burmese twists will light up your taste buds and keep you coming back for more. Your hosts at boutique hotels in Mandalay, Myanmar will be happy to point you in the right direction when it comes to tasting testing the city's culinary delights.
Cruise Down the Irrawaddy River with Secret Retreats from One Ancient Capital to Another
Savour the convenience of travelling from Mandalay to Bagan without having to relinquish the comforts of your boutique hotel in Mandalay or research the best hotel in Bagan, but instead take your accommodation along for a luxurious ride from one historic destination to another with an
Irrawaddy river
cruise. A
Bagan Mandalay cruise
is not to be missed. Relax and enjoy the view as you drift past glittering temples and pagodas dotting the riverbank. See rural villagers go about their daily chores and activities from fisherman reeling in their catch and farmers tending to their fields, to children playing in the shallows. See the famed local potters in
Yandabo
at their wheels, spinning vessels from river clay and spot
buffalo
bathing in the distance. Always keep your cameras at the ready for the spectacular sunrises and sunsets that light up the sparkling surface of the
Irrawaddy River
. This a truly magical way to experience both Mandalay and
Bagan
and then continue your journey by staying in a Bagan boutique hotel to further explore the area's iconic temple ruins.
Find Luxury Hotels in Mandalay Burma and Plan Your Trip with Secret Retreats
The Secret Retreats collection of luxury hotels include some of the best hotels in Mandalay, Myanmar and are committed to your complete enjoyment and comfort. Enquire now to see what the best hotel in Mandalay option is for you and how you can make the most of your Myanmar adventure.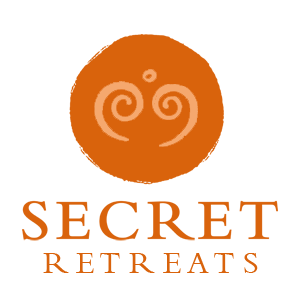 Travel Asia with Secret Retreats
Secret Retreats is a curated community of independent boutique hotel, villas, yachts and river boats keen to share their Asian Homes with travelers, sustainably and responsibly. Conservation of the environment, culture and traditions of Asia is of paramount importance to all in Secret Retreats. A community of like-minded hospitality professionals, we offer our guests authentic travel experiences that go beyond typical offerings to unveil the essence of Asia. Supporting the Asia based hoteliers and hospitality professionals and providing incredible holidays in Asia and tailor-made Asia travel itineraries direct to public ad travel agents.
Get inspired and make savings!
By booking direct with Secret Retreats and enjoy peace of mind from our full on the ground support. Contact our concierge and plan then book your Asia holiday now!
Over 100,000 subscriptions and counting, don't miss out! Subscribe to our newsletter an discover Asia with Secret Retreats