The Republic of Indonesia has long been visited by pioneers, missionaries, traders, foreign trading companies, and now the modern independent traveller. Its hugely diverse peoples,
exotic cultures
, varied cuisines, and distinctive handicrafts have established it as a destination for adventurous travellers for seventy years. Its land and seascapes are spectacular, as you would expect from the world's largest island country spreading between the Pacific and Indian Oceans, straddling the Equator, and having its feet in two continents, South East Asia and Oceania. It offers tranquil beaches graced by
Indonesia beach resorts
, Indonesia hotels reminiscent of the days of Joseph Conrad, hot springs, and a wealth of rain forests home to unique and rare flora and fauna.
Its culture survived the colonial period when Western powers vied to control its strategic maritime location, abundant natural resources, and
fragrant spices
. It is now something of a challenge to the more adventurous traveller wishing to go off the beaten path but an Indonesia holiday with Secret Retreats offers a uniquely local experience by working directly with local communities and carefully curated Indonesia boutique hotels and resorts.
Hotels in Indonesia:
Learn more
Hotels in Bali
---
Learn more
Hotels in Belitung
---
Learn more
Hotels in Borneo
---
Learn more
Hotels in Java
---
Learn more
Hotels in Lombok
---
Learn more
Hotels in Manado
---
Learn more
Hotels in Papua
---
Learn more
Hotels in Raja Ampat
---
Hotels in Komodo and Lesser Sunda
---
Learn more
Hotels in Komodo and Lesser Sunda
---
QUIZ:
What is your ideal holiday destination?
---
Experience Jakarta, the Big Durian before Arriving at
Your Luxury Indonesia Beach Resorts
Jakarta, on
Java
, is a tropical city with over ten million residents, and it has the snap, crackle, and pop associated with rapid economic growth – its economy is expanding at a greater rate than those of Kuala Lumpur, Bangkok, and Beijing! As the largest city in Indonesia, many of the best hotels in Indonesia are found in and around Jakarta. All Indonesia hotels in Jakarta have a selection of regional specialties from all over the archipelago– it really is a crescendo of tastes on your palate and your Secret Retreats hotelier will let you know where the
best boutique hotel
Indonesia has is currently offering the best buffet.
Yogyakarta, Where Boutique Indonesia Hotels Not Only Accommodate, but Also Educate You
Yogyakarta
, meaning City Fit to Flourish, is the nearest city to the huge temple complex of
Borobudur
. It is also an important centre for the study and preservation of gamelan music, Javanese dance, and Batik work. Secret Retreats has long forged links with the luxury resorts Indonesia is famed for, their concierges will be pleased to suggest which sites to visit (the multiplicity of choices can astound the unprepared). The city's heritage means many of the best resorts in Indonesia are found here, those hankering after the colonial charm of a hotel Indonesia typifies because of its history, will find it here in abundance.
Itineraries in Indonesia:
Discover Ecological & Cultural Conservation with Our Selection of Luxury Hotels in Indonesia
Indonesia is home to immensely rich biodiversity. The Sumatran Tiger, two species of Rhinoceros, and the Borneo Elephant and the enigmatic Orangutan is probably its most widely recognized mammal. Secret Retreats works with hoteliers and Indonesia tour operators sincerely committed to saving these rare creatures, and preserving the environments these animals call home. From probably the richest reefs in the world at
Raja Ampat
thanks to the no-take zone and working closely with the local community to encourage sustainable fishing practices established the Secret Retreats property
Misool Eco Resort
to the conservation and protection of Borneo's orangutans by working closely with the Borneo Orangutan Survival Foundation visited by the Secret Retreats river cruises,
Borneo cabin cruises
and Indonesia private charter cruises aboard the traditional river boats of Rahai'i Pangun. Indonesia's rich culture, unique traditions, delicious cuisine and diverse and rare ecology awaits you.
Let Secret Retreats Unveil the essence of Asia to you with our tailormade Indonesia holiday packages. Contact the Secret Retreats concierge today and start planning your Bali luxury holidays now!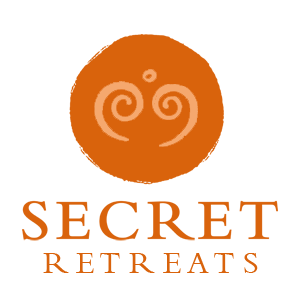 Travel Asia with Secret Retreats
Secret Retreats is a curated community of independent boutique hotel, villas, yachts and river boats keen to share their Asian Homes with travelers, sustainably and responsibly. Conservation of the environment, culture and traditions of Asia is of paramount importance to all in Secret Retreats. A community of like-minded hospitality professionals, we offer our guests authentic travel experiences that go beyond typical offerings to unveil the essence of Asia. Supporting the Asia based hoteliers and hospitality professionals and providing incredible holidays in Asia and tailor-made Asia travel itineraries direct to public ad travel agents.
Get inspired and make savings!
By booking direct with Secret Retreats and enjoy peace of mind from our full on the ground support. Contact our concierge and plan then book your Asia holiday now!
Over 100,000 subscriptions and counting, don't miss out! Subscribe to our newsletter an discover Asia with Secret Retreats