Where The World Ends: Explore The Deep Heart of Papua
- A Secret Retreats journey -
---
---
Since his childhood Marc has been strongly connected with Indonesia and Papua, as a tour guide, adventurer, photographer, as co-author of travel guides about Papua. As owner of The Baliem Valley Resort he shares here some of the nicest ways to explore Papua. He believes in the positive effects that sustainable, respectful tourism can have.
All our itineraries have generally been constructed on the basis of the rooms that have the most charm or best view, and not necessarily the first prices, nor the most expensive suites.
We can of course adjust according to your request.
---
Highlights of the Journey:
Dani and Lani tribes
Lake Habbema
Traditional Pig Festival
This 7 days/ 6 nights cultural tour to Papua brings you to the Baliem Valley, home of the Dani and Lani tribes. You meet the Danis during private excursions. Surrounded by beautiful vegetation you pass through Dani hamlets, villages and fields. You discover Lake Habbema, the highest lake in all of Indonesia. You attend a traditional pig festival, which is by far the most amazing experience of a trip to Papua. And you have this unforgettable experience while staying in the most unique accommodation in the area: The Baliem Valley Resort. No fitness level needed, this cultural trip in the Baliem Valley is for everyone!
This program can be modified to a shorter stay (5 nights or even 4 nights) or extended for the most adventurous with hikes and stays in local guests-houses (9 nights).
The Baliem Valley is located in the highlands of Papua an altitude of about 1,600 metres above sea level. It has a cool tropical rainforest climate: temperatures are around 20°-30°C during the day and drop to 10°-15°C at night.
---
NEED HELP ?
Contact the concierge on
---
Your Journey Day by Day
7 days / 6 nights from
1,700 USD
/person
5 days / 4 nights from

1,190 USD

/person
based on 2 people traveling together and sharing the same room
Day 1 :
Jayapura Airport - Wamena Airport – Baliem Valley (-/L/D)
Arrival in Jayapura, flight to Wamena(3omn flight), and transfer to The Baliem Valley Resort (45mn drive). When arriving at Jayapura airport, the manager Siprianus is here to welcome you and assist with the check-in for your direct onward flight to Wamena. At Wamena airport, you meet your local guide and your driver. On the way to The Baliem Valley Resort, we visit the market of Wamena. Here local Danis offer their agricultural products. Besides the very popular sweet potato, many other vegetables and fruits are offered. The market of Wamena is also the biggest trading place for the very sought-after wild boars. Once at The Baliem Valley Resort, you settle in your bungalow and, depending on the time of day, you can enjoy lunch or an afternoon coffee.
Later, dinner is served in the restaurant.
HOTEL:
The Baliem Valley Resort (Honai Bungalow)
Day 2 :
Baliem Valley (B/L/D)
Easy hiking in the southern Baliem Valley and encounter with the Dani people Today we visit the southern Baliem Valley. We start our easy hike in the village of Sogogmo and we follow the mighty Baliem River. We cross suspension bridges, walk through Dani settlements, meet the locals and see them working in their terraced fields and wild sugar cane groves. For lunch, we enjoy a picnic with a magnificent view over the river and the narrow valley. We walk back on the other side of the river, passing more Dani fields and settlements, before we meet our driver again. In the late afternoon we are back at the Resort. In total about2 hours of driving and 4 hours hiking.
Dinner at the resort.
HOTEL:
The Baliem Valley Resort (Honai Bungalow)
Day 3 :
Baliem Valley (B/L/D)
Hike to a Dani salt water spring and visit of the famous Jiwika Mummy Today we drive to the village of Jiwika where we meet local Dani women of the Dugum clan who escort us to their salt water spring. Together, we hike through a fairy-tale mountain rainforest to reach the hidden spring. Up there, they show us the old techniques of salt gathering. It will take 2 to 3 hours hike and +1,000m denivelation. Then we all enjoy a picnic before hiking down to the village and admire the 300 years old mummy of the clan. Seated in the men's house, it is still decorated with its godeka and hair ornaments. It is a popular place because such mummies are very rare and usually difficult to see. Return to the Resort in the afternoon and dinner served at the resort.
HOTEL:
The Baliem Valley Resort (Honai Bungalow)
Day 4 :
Baliem Valley (B/L/D)
Excursion to Lake Habbema, the highest lake in all of Indonesia After an early breakfast, we drive to Lake Habbema. The savannah-like landscape of the Baliem Valley gives way to fantastic mountain rainforests with monstrous tree ferns and screw pines, covered with moss, lichens and climbing plants. At 3,200 metres, Lake Habbema is located on a large high moor, surrounded by enchanting meadows full of dwarf cypresses, rhododendrons and many species of orchids. A very unique flora! The lake is historically of certain importance, as the first explorers used it to land with seaplanes and then trek towards the Baliem Valley. We enjoy a picnic by the lake and if the sun is shining, we have a spectacular view over the Trikora mountain summit. Then, we go for a walk along the lake and you can even go for a cold swim! In total today: about 5hours drive and maximum 2 hours walk. We are back to the Resort in the afternoon and dinner.
HOTEL:
The Baliem Valley Resort (Honai Bungalow)
Day 5 :
Baliem Valley (B/L/D)
Traditional pig festival, an unforgettable experience Today is a very special day! After breakfast, we get ready to participate in a pig feast which takes place in a traditional Dani village. There is always a pig festival as takes place in changing villages, so it will be a different village and different experience each time. Many decorated people from the Dani tribe take part in the festival. Such pig feasts with hot stones and earth pits are probably the most interesting part of a trip to New Guinea. It is difficult to describe what exactly is so unique about these festivals because there is just too much happening at once. You have to see and experience it yourself. For lunch, there is a picnic but you can also eat the food from the traditional earth pit if you like. The freshly cooked pork and sweet potatoes are delicious! In the late afternoon, we return to the Resort.
HOTEL:
The Baliem Valley Resort (Honai Bungalow)
Day 6 :
Baliem Valley- Jayapura (B/L/D)
Last day in the Baliem Valley and transfer to Jayapura After breakfast, you are transferred to Wamena airport for your flight back to Jayapura(30mn flight). Once at Jayapura airport, Siprianus is here again to accompany you. We first check-in at the hotel and then drive to the nearby Sentani Lake. After lunch in a restaurant on the lake shore, we start our boat tour (about 2 hours) to visit the famous artist villages of Asei and Ayapo. They are known for their traditional paintings called Maro - simple animal depictions on pressed tree bark in red, white and black. Originally worn as skirts, today they are mostly used as wall decoration. Later return to the hotel and dinner.
Day 7 :
Jayapura - Jayapura Airport (B/-/-)
Last day in Papua.
You enjoy your breakfast at the hotel before your transfer to Jayapura airport. Siprianus accompanies you to ensure a smooth check-in and a pleasant onward journey.

****
End of our services.
Where The World Ends: Explore The Deep Heart of Papua
7 days / 6 nights
5 days / 4 nights from

1,190 USD

/person
based on 2 people traveling together and sharing the same room
---
The total price includes:
Flight tickets Jayapura - Wamena return
NOTE: Luggage should not be heavier than 10kg, due to domestic flight policy
Accommodation for 6 nights (5 nights in The Baliem Valley Resort +1 night in Hotel Horex)
English speaking guide
All transfers
All entrance fees
Meals full board
Papua special travel permit (surat jalan)
All Taxes
The total price does no include:
International and Domestic flights to and from Jayapura
Excess luggage
Visa to Indonesia (if required)
Extra activities and beverages not mentioned in the program
Travel insurance
---
This Secret Journey was designed in cooperation with Marc Weiglein and Papua Explorer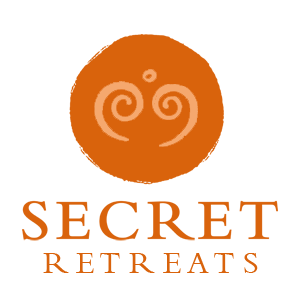 Travel Asia with Secret Retreats
Secret Retreats is a curated community of independent boutique hotel, villas, yachts and river boats keen to share their Asian Homes with travelers, sustainably and responsibly. Conservation of the environment, culture and traditions of Asia is of paramount importance to all in Secret Retreats. A community of like-minded hospitality professionals, we offer our guests authentic travel experiences that go beyond typical offerings to unveil the essence of Asia. Supporting the Asia based hoteliers and hospitality professionals and providing incredible holidays in Asia and tailor-made Asia travel itineraries direct to public ad travel agents.
Get inspired and make savings!
By booking direct with Secret Retreats and enjoy peace of mind from our full on the ground support. Contact our concierge and plan then book your Asia holiday now!
Over 100,000 subscriptions and counting, don't miss out! Subscribe to our newsletter an discover Asia with Secret Retreats