The mighty Mekong, one of Asia's great rivers, what could be a better Asia holiday idea than taking a Mekong river cruise? Well, perhaps taking a Secret Retreats selected Mekong cruise is the answer to that question.
Cruises in Mekong River Cruises:
Satri Boat
Mekong River Cruises Luang Prabang – Private Charter
BOOK
---
Bassac Cruises
Mekong River Cruises Luang Prabang – Private Charter
BOOK
---
The Jahan
Mekong River Cruises Luang Prabang – Private Charter
BOOK
---
Mekong Princess Cruise
Mekong River Cruises Luang Prabang – Private Charter
BOOK
---
A Mekong River Tour – the Mekong from source to sea
The Mekong river is over 4,000kms long, its source lies in China and from here it flows through eastern Tibet crossing to Yunnan China before flowing through the tripoint of China, Myanmar and Laos and continuing south crossing perhaps the most infamous geopolitical tripoint of Myanmar, Laos and Thailand or the Golden Triangle as it is more widely known.

The Mekong river forms part of the border between Thailand and Laos, a distance of some 850kms creating stunning natural scenery along the way from the lush river valleys in the mountainous north to the incredible 'Si Phan Don' or 4,000 island mid-river archipelago of the southern reaches between Laos and Thailand. From here the Mekong river heads south into Cambodia meeting the Tonle Sap river at Phnom Penh, (from where you can sail north into the Tonle Sap lake and on to Siem Reap), and continues south into Vietnam creating the Mekong Delta as it heads to the south China sea. What a tour, what a journey, what a river!
Secret Retreats and your Mekong River Cruise
The 5 most popular sections of the river for either a Mekong cruise or a Mekong river tour are from
Luang Prabang
Laos to
Chiang Khong
Thailand;
Pakse
to
Champasak
taking in 'Si Phan Don' and 'Vat Phou' the birthplace of ancient Khmer art and architecture;
Phnom Penh
through Tonle Sap lake to
Siem Reap
; a luxury 7day Mekong cruise from
Saigon
(Ho Chi Minh City) Vietnam to Siem Reap; or a Mekong Delta tour exploring the delta and witnessing the varied lifestyles of the people that call the Mekong Delta home and of course enjoying the wildlife along the way.
There are a lot of options for a Mekong cruise or a Mekong Delta cruise which can make it difficult to make your choice, certainly difficult to be sure you have made the right choice until you start you your holiday. Perhaps you have just the one Asia holiday planned and you have worked hard all year looking forward to your annual holiday, so making the right choice, booking the best Mekong river cruise to match or exceed your expectations is very important. This is where the Secret Retreats team can help you, we take this choice very seriously and it is our goal to ensure that you have an Asia holiday and Mekong river trip to remember, for all the right reasons!
The team and hoteliers at Secret Retreats have curated a collection, our personal choice, based on many years in the Asian hospitality and tourism industry, of Mekong River Cruise and tours. The Secret Retreats select luxury Mekong cruise or Mekong Delta cruise are all independent and privately owned, managed and owned by people who call the Mekong region home, manning luxury river boats that offer a boutique river cruise experience and also actively support sustainable and responsible tourism practices. You can be sure that when booking a Secret Retreats Mekong Cruise you are supporting the local people and environment of the Mekong region, our Asian home.
Mekong River Cruise Luxury Assured with Secret Retreats
Luxury comes in many forms, not simply a level of comfort but also the personal touches and attention to details that make the difference between being simply a client of a business, or a guest amongst friends.
The Secret Retreats community are all passionate about their Asian homes, and keen to share their homes with you, to show you their secret spots, to share with you their favourite dishes and where to dine on them, and to introduce you to their culture, traditions and art of life.
A luxury Mekong cruise or Mekong Delta cruise with Secret Retreats will be aboard a traditional riverboat or ship, staffed with a professional crew who are there to serve your every need and provide the highest standards of safety and professional seamanship. From the 12 elegant cabins of the Vat Phou Cruise to the state rooms and signature suites of the 26 cabin British-Indian Heritage ship,
The Jahan
, replete with spa, gym, pool and jacuzzi, observatory lounge, restaurant and sun deck and cruising between Phnom Penh and Saigon. There is a cruise for every occasion and every budget, from a 2 day and 1 night Mekong cruise between Luang Prabang and Chiang Khong, to 8 days and 7 nights on The Lost Civilization Mekong Cruise, taking in the incredible history, traditions and culture of the Mekong people as you enjoy the pinnacle of Mekong luxury river cruise.
Your Dream Mekong Cruise Awaits
Take a traditional wooden rover boat and make a Mekong Delta cruise between Can Tho and Cai Be enjoying the myriad variety of nature and witnessing lifestyles of the local delta people from their floating markets to the gentle rhythm of village life in the
Mekong Delta
.
Enjoy the height of Mekong river cruise luxury aboard The Jahan or The Jayavarman, watching the changing scenery between Saigon and Phnom Penh from your luxury suite's balcony with stops and expert guided tours along the way telling you the story of life along the river - the Mekong river tour to make memories that will last a lifetime.
See lifestyles unchanged for centuries along the banks of the Mekong river between Laos and Thailand. From the 4,000 islands and ancient Khmer architecture of the Vat Phou Cruise, to the hilltribes and forest and mountain scenery taking a river cruise Mekong style between Thailand and the world heritage town of Luang Prabang Laos, a rich variety of vistas and unique experiences await you. Or from Luang Prabang, take a Mekong boat trip to see the sunset while dining or simply enjoying cocktails aboard the
Satri Boat
, surely the most serene and sophisticated way to enjoy a spectacular Luang Prabang sunset.
Book your Mekong River Cruise or Mekong Delta Cruise with Confidence with Secret Retreats
Contact the Secret Retreats concierge to discuss and plan your perfect luxury Mekong cruise with the confidence that you are being guided by local people with personal experience of the cruises and booking direct supporting the Mekong region with sustainable and responsible tourism practices.
We've done the hard work so you don't have to, come and share with us in our Asian home and enjoy a Mekong river cruise to remember.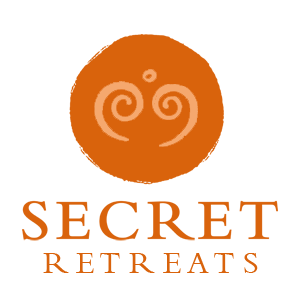 Travel Asia with Secret Retreats
Secret Retreats is a curated community of independent boutique hotel, villas, yachts and river boats keen to share their Asian Homes with travelers, sustainably and responsibly. Conservation of the environment, culture and traditions of Asia is of paramount importance to all in Secret Retreats. A community of like-minded hospitality professionals, we offer our guests authentic travel experiences that go beyond typical offerings to unveil the essence of Asia. Supporting the Asia based hoteliers and hospitality professionals and providing incredible holidays in Asia and tailor-made Asia travel itineraries direct to public ad travel agents.
Get inspired and make savings!
By booking direct with Secret Retreats and enjoy peace of mind from our full on the ground support. Contact our concierge and plan then book your Asia holiday now!
Over 100,000 subscriptions and counting, don't miss out! Subscribe to our newsletter an discover Asia with Secret Retreats