The Himalayas, the '
roof of the world
', a place of wonder and mystery for millennia, a region filled with ancient cultures and breath-taking vistas, it is a destination that offers so many opportunities for tailor-made travel and vacation packages filled with rewarding travel experiences that the Secret Retreats Himalayan luxury holidays were designed to share these wonderful experiences with you. There are not many regions in Asia that can boast the ability to overlook five countries at once, and from the proud viewpoint of utterly breath-taking heights.
The Himalayas spreads across 5 countries,
Bhutan
,
China/Tibet
,
India
,
Nepal
and
Pakistan
. A region of superlatives, the word 'intrepid' might have been coined with this unique region in mind but this does not do it justice – this Himalayas are simply breath-taking with scenery and experiences that will leave you speechless, filled with awe and wonder. As awe inspiring and dramatic as the Himalayas are, it is also a region where travel needs careful planning, and the Himalayan vacation packages by Secret Retreats do that careful planning for you and provide full concierge support throughout your travels. As with all the travel itineraries to all of our destinations in Asia, we focus upon the place, the people and the culture, respecting each region and sharing the stories of the various ethnic groups, who call each destination home, with our guests and travellers on a holiday in the Himalayas with Secret Retreats.
Whether your goal is to
trek the foothills
, countryside or mountain paths of the Himalayas, or
discover the ancient cultures
and traditions of these high lands, or perhaps take a
wellness break
in what must be one of the best places in the world to practice
meditation and yoga
there is a Secret Retreats Himalayan Vacation Package for every style of travel.
With a Secret Retreats curated journey, you can also rest-assured that you will travel with one of the best eco-travel organisations in the business, an organisation that works with local providers and focuses upon the 'small economy' of each destination, so that the
communities and environments
that we travel within are supported and protected, providing our guests – as always – with an authentic experience of the region, without sacrificing the environment – or your luxury. '
Authenticity with Style
' is our focus in curating our Journeys and each accommodation is beautiful and unique, encompassing local produce, crafts and culture but above all, the warmth and welcome of the local people.
TREKKING AND PECKING – ADVENTURES AND DELIGHTFUL DINING ON HIMALAYAN
TREKKING HOLIDAYS
Whilst Sir Edmund Hilary and his team get the credit for first hitting the
peak of Everest
, many perilous expeditions have been attempted since the 1920s, and while Secret Retreats does not offer climbing holidays, we do offer Himalayan trekking holidays to suit all ages and abilities - and all from the comfort of your luxurious
Secret Retreats 'base camp'
. For those of our guests who wish to enjoy the beauty of the region without those arduous aspects of scaling great heights, a
Himalayan Walking Holiday
might be just the ticket. Our carefully curated journeys in the region can cater for every preference, so do not be put off by the thought of a Himalayas Vacation as purely mountain adventures or imagine yourself perched on a cliff-face with frozen eyebrows.
Gentle treks
are just as rewarding as the more testing routes with the scenery, the flora and fauna and the people you meet and learn about their unique lifestyles living on the roof of the world, endlessly fascinating. Treat yourself to that 'something different' style of leisure travel and book a Secret Retreats Himalayan Vacation Package.
After walking, trekking, climbing or simply relaxing in the very fresh and crystal-clear air, you can explore the gastronomy of the region and there is a lot on the menu! If 'Scary Spice' is not your thing, there are many local dishes of a milder variety and the chefs at our carefully curated boutique hotels are amongst the best you are likely to find in this area of the world. The beauty of the food in this region lies in the simplicity of both the locally sourced ingredients and in the preparation.
Ema Datsi
is Bhutan's national dish, and simply put, a Datsi is a mix of the main ingredient (usually several types of cheese), alongside spices and chili. The dish is highly variable in both it's ingredients and in the 'heat' of the chilli.
Thukpa
is a firm favourite of Ladakhis and is also widely made and eaten across the Himalayan region. A clear soup with vegetables and wheat or barley noodles and flavoured with chunks of meat typically mutton or yak. Spoon in some of the local chutney to spice things up. Trekking in Nepal on your Secret Retreats Himalayan trekking holidays you are sure to come across
Dhal Bhat
, a staple of their cuisine, and a very healthy dish too. A lentil soup served with rice this ubiquitous dish is eaten daily in the Himalayas and is a favourite on the menus of the tea-houses where trekkers rest between hikes. And the Himalayan favourite,
Momo
. Similar in appearance to the Japanese Gyoza,
Momos
are dumplings stuffed with vegetarian or non-vegetarian fillings and served with a hot broth and either a soy or chilli dipping sauce.
Immersive and experiential travel are the keynotes of travel with Secret Retreats from the wonderful boutique hotels including
heritage homes such as the Glenburn Tea-Estate in Darjeeling
and
ancient royal palaces such as the Stok Palace in Ladakh
, to the opportunities to explore the region's gastronomy or learn about the traditions, culture and lifestyles of the Himalayan people, a Secret Retreats Himalayan luxury holiday is truly experiential travel.
A HIMALAYA HOLIDAY SERVICE WITH THE SECRET RETREATS DIFFERENCE
The Secret Retreats difference in how we provide our Himalaya Holiday Service comes from the fact that in all cases we are sharing our homes with you, the travellers. Our carefully curated Himalayan boutique hotels, lodges and heritage homes, and all the travel experiences within our Himalayan vacation packages, are supported by our 'on the ground' teams of experts. Each accommodation selected is
privately owned and independent
, locally owned and locally managed, we pride ourselves on sharing the truly local experience. This is the Secret Retreats Difference on our Himalayan holidays. The experiences are curated and shared by our local teams ensuring a close
connection to the local community
, working cooperatively and
regeneratively
, striving to ensure that your travel gives back more than it takes away, giving you the peace of mind of travelling sustainably and regeneratively with every step you take on a Secret Retreats Himalayan luxury holiday.
So whether you are seeking high-mountain adventure, to see and enjoy Himalayan flora and fauna, to experience and understand the various cultures and traditions of the Himalayas, or practice yoga and meditation amongst awe-inspiring scenery, or simply enjoy
fantastic experiences in wonderful boutique hotels
with delicious dining and warm homely hospitality, or 'all of the above', a Secret Retreats Himalayan Trip Package is sure to impress and leave you with memories that will last a lifetime. Contact our concierge team now to start planning your holiday in the Himalayas.
Contact your concierge now on
dream@secret-retreats.com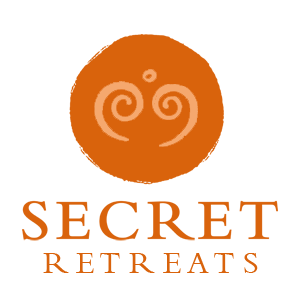 Travel Asia with Secret Retreats
Secret Retreats is a curated community of independent boutique hotel, villas, yachts and river boats keen to share their Asian Homes with travelers, sustainably and responsibly. Conservation of the environment, culture and traditions of Asia is of paramount importance to all in Secret Retreats. A community of like-minded hospitality professionals, we offer our guests authentic travel experiences that go beyond typical offerings to unveil the essence of Asia. Supporting the Asia based hoteliers and hospitality professionals and providing incredible holidays in Asia and tailor-made Asia travel itineraries direct to public ad travel agents.
Get inspired and make savings!
By booking direct with Secret Retreats and enjoy peace of mind from our full on the ground support. Contact our concierge and plan then book your Asia holiday now!
Over 100,000 subscriptions and counting, don't miss out! Subscribe to our newsletter an discover Asia with Secret Retreats