Here in
The Land of Kings
you can find the best boutique hotels in Rajasthan and with curated experiences by Secret Retreats, this vast Indian province can delight, excite and amaze you with a very modern twist on the era for which it was named. Travel across this sprawling region – the largest geographical province in India – was something of a challenge for the 'Gin and IT' ex-patriot brigade of bygone years but for our guests seeking the most luxurious heritage hotel in India, Rajasthan, we can open the gateway to the glorious mystique and ambience of the region, without sacrificing a moment's luxury or comfort. Unique resorts in Rajasthan have been hand-picked for our members and whether you are seeking to explore the lakes and temples of Mount Abu or the famous Pink City of Jaipur, the best luxury resorts in Rajasthan have been carefully chosen and made available for you.
Hotels in Rajasthan:
Rawla Bisalpur Jawai-Bandh
In the Countryside
BOOK
---
Rawla Bisalpur Jawai-Bandh
---
Talabgaon Castle
In the Countryside
BOOK
---
Utsav Camp Sariska
Wildlife Retreat
BOOK
---
Royal treatment in the heritage resorts of Rajasthan in the province of palaces
The region of Rajasthan provides a majestic array of forts and palaces for you to experience. Why not luxuriate in one of our heritage resorts in Rajasthan and if you imagine - merely for your time here – that you have been transported back to an age of
Maharajas
and
Maranis
, exquisite furnishings and colourful costumes, the evocative presence of this most magical of lands will remain with you long after you have moved on to pastures new. Our unique resorts in Rajasthan can offer all of this and provide a luxury base from which to wonder at the grandeur of the surrounding architecture and awe-inspiring spiritual essence of the many ornate temples that perpetuate the landscape. The region can offer all of this – and more – and with Secret Retreats providing the best luxury hotels in Rajasthan, why not live like a king (or queen) during your time here?
Itineraries in India:
Feeding the body, mind and spirit in the unique resorts of Rajasthan
India is known for its range of astonishing regional cuisines and nowhere more so than Rajasthan, where you can dine within the ambience of holy shrines, feeding your body, your mind and your spirit. Again, Secret Retreats unique resorts in Rajasthan provides access to all of this and more, so whether you are seeking a boutique hotel in Rajasthan or the pick of 5 star hotels in Rajasthan, we can offer you your perfect match from which to begin your own discovery of the region. The Secret Retreats curated selection of properties and experiences can bless you with luxury, comfort and style – this is guaranteed – but why not seek spiritual blessings in one of the holiest shrines in the nation, Ajmer Sharif, the sacred resting place of Moinuddin Chisti, the holy Sufi Saint? The shrine, located in
Ajmer
is a palace of architectural and harmonious serenity, swathed in gold, silver and marble but visitors of all faiths return from their visit to the shrine feeling enriched in spirit, as well as having been enchanted by scenes of great beauty. Once your mind and spirit have been enriched, why not complete your experience by sampling the great local delicacies on offer here in Ajmer, perhaps at the lauded rooftop restaurant, Ambrosia, where you can take in awe-inspiring views of the city? It is not just here in Ajmer that you can enjoy regional cuisine, Rajasthan's famous Dal Baati Churma can be sampled everywhere, from
Jaisalmer
to
Jodhpur
and particularly in one of Rajasthan's most famous cities -
Jaipur
.
Choki Dhani and The Pink City
When choosing where to visit and which hotel in Rajasthan you wish to stay, your tour of the region would not be complete without a visit to
Rajasthan's Pink City
and Choki Dhani, one of its themed villages. Jaipur - named 'The Pink City' for the colour of the stone that makes up much of its architecture – is the capital of the province and a destination in which you will be spoiled for choice about where to go and what to see next. Here is the city in which to find the best luxury resorts in Rajasthan, as the 'Old City' is steeped in majesty and once housed the royal family that ruled the region. Nowhere evokes this majestic history more than the City Palace Complex, where you can wander through the gardens and courtyards, soaking up its rich history and learning more about the building and those who once occupied it at the on-site museum. If you are staying at one of the unique resorts in Rajasthan for just a short period, you can still immerse yourself in the region's colour and culture by visiting the themed village of
Choki Dani
, where you can sit and take tea, shop at the colourful craft bazaar or treat yourself to an authentic, local culinary experience.
A stay at a luxury hotel in Rajasthan is bursting with colour and life
Our team of experienced concierges are on-hand to help you choose a Secret Retreats luxury hotel in Rajasthan and prepare a tailor made itinerary for you. We can organise a bespoke tour of the region or you might prefer to wander through the bustling bazaars and late-night markets yourself, taking time to people-watch in this region that is simply bursting with life. From temples to tigers and dare-devil sports to wide open deserts, Rajasthan really does have something for everyone and with Secret Retreats helping you plan and hand-picking your unique accommodation, you really can't go wrong.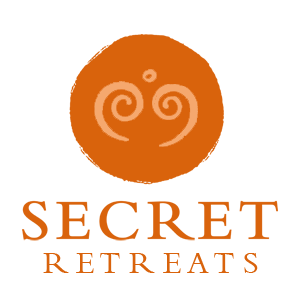 Travel Asia with Secret Retreats
Secret Retreats is a curated community of independent boutique hotel, villas, yachts and river boats keen to share their Asian Homes with travelers, sustainably and responsibly. Conservation of the environment, culture and traditions of Asia is of paramount importance to all in Secret Retreats. A community of like-minded hospitality professionals, we offer our guests authentic travel experiences that go beyond typical offerings to unveil the essence of Asia. Supporting the Asia based hoteliers and hospitality professionals and providing incredible holidays in Asia and tailor-made Asia travel itineraries direct to public ad travel agents.
Get inspired and make savings!
By booking direct with Secret Retreats and enjoy peace of mind from our full on the ground support. Contact our concierge and plan then book your Asia holiday now!
Over 100,000 subscriptions and counting, don't miss out! Subscribe to our newsletter an discover Asia with Secret Retreats