If it is a destination with authenticity in every single facet you are seeking, then a stay in an Andong hanok in the Andong Region of South Korea is definitely the place for you. The Andong Hanok and those carefully chosen boutique hotels by Secret Retreats manage to capture the very essence of a mystical region, steeped in history and with a cinematic backdrop so picturesque, you will never tire of just being – and just seeing – the sensational landscape that will stay with you long after you have moved along to pastures new. Set at the foot of the Hwasan Mountain and on the banks of the Nakdong River, the waters flow around this beautiful land and encompass part of the region, providing the atmosphere of a distant yet beautiful island. The city of Andong itself, where the Andong
Hanok village
is located, unsurprisingly translates from its traditional
Hanja
name as
'Peaceful East'
, which forms the essence of our Luxury Traditional Hanok Hotel.
Hotels in Hahoe:
Bukchondaek House
In the Countryside
BOOK
---
Rakkojae Andong
In the Countryside
BOOK
---
The Andong Hahoe Folk Village People
Long before those New York icons of the late 1970s, the Ryu Clan of Pungsan can lay claim to being the original village people of the Andong Hahoe Folk Village and their descendants remain in residence in the ornate Hanok dwellings that sit in the upper regions of the area. With their unique,
tiled roofs
denoting residents of Ryu seniority, these Hanok sit above the smaller,
thatch-roofed
homes of the commonplace Hahoe villagers and it is here, in the Andong Hahoe Folk Village that Secret Retreats has sourced the Rakkojae Andong Hotel. Merging local with luxury and nature with nurture, the boutique-style of the Andong Hanok Village is synonymous with our now familiar Secret Retreats philosophy and underlying values; keep what is present, embrace what is natural and take nothing away from this culture that welcomes you into its heart. This philosophy is also the very
essence of Korea
, in the vibrancy of its land and at the heart of its people.
Itineraries in South Korea:
Regional Culture at its Best in the Hahoe Folk Village
It is worth spending time at the Hahoe Folk Village and not rushing your experience. The best way of doing so is, of course to avoid taking a day trip and actually treating yourself to a night or two at the Hahoe Hanok Hotel. Why experience this unique and beautiful place by racing around on a moped in an effort not to 'miss out'? The Hahoe Folk Village is not a theme park and your journey of discovery should be savoured and personal to you. There is no better experience than to wander at your own pace, taking in the sights and sounds of the bustling streets, the splendour and spectacle of the
architecture
and of course, the flavour and aroma of the
local cuisine
.
Andong JJimdak
, a local speciality is a must – this marinated, spicy chicken dish, oozing with flavour, vegetables and glass noodles is served in very large portions, so be careful not to over-order. It is served everywhere in this traditional Andong hanok village and variations can be made upon request. If in the mood, why not accompany this with a glass of Andong
Soju
, a local liquor that can also be purchased in unique and decorative green flasks but beware, the Soju in this region is known to be more potent than elsewhere in Korea, even if it goes down very smoothly with your meal! If you are lucky enough to be travelling to the region at the end of September, you can also enjoy the supreme spectacle of the Andong
Mask Dance Festival
.
No Masking its Originality in your Traditional Andong Hotel Stay
With any stay in an Andong hotel the opportunity to immerse yourself in tradition is never far away. History relates that the Mask Dance Festival began with a legend from
the Goryeo Dynasty
(918 – 1392) in which a young village man was visited by one of the gods and asked to fashion 14 masks in honour of the god. The making of the masks was a sworn secret that was sadly revealed by the young man's suitor taking a peek into his barricaded home and thus incurring the anger of the gods. The tale did not end any better for either the young man or his suitor than that of Romeo and Juliet and only 11 of the 14 original designs remain. Craft shops and stalls sell replicas of these unique links to the village's cultural history and whilst enjoying the luxury of your stay at the Andong Hanok Village, the culture of the mask dance is never far away. Events and tributes to this local cultural iconography often take place outside of the official
festival season
, so any time is the right time to visit this jewel of a region.
Language, Landscape, Tradition and Culture – the Keynotes of an Andong Hanok Village Stay
Secret Retreats endeavours to cater for every wish and need of our valued members, so tours, translators and exploration outside of the
Andong
area are our speciality during your Andong Hanok village stay with Secret Retreats. We can create
tailormade itineraries
providing unique experiences for our travellers – you only need to ask. In a landscape of lush greenery, mountains, rivers and waterfalls, alongside fascinating history, culture and local tradition, your only decision is what to do next – at the Andong Hanok Village, Secret Retreats can plan the niceties so you only need to enjoy them.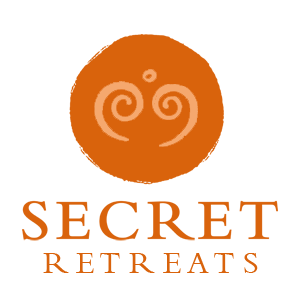 Travel Asia with Secret Retreats
Secret Retreats is a curated community of independent boutique hotel, villas, yachts and river boats keen to share their Asian Homes with travelers, sustainably and responsibly. Conservation of the environment, culture and traditions of Asia is of paramount importance to all in Secret Retreats. A community of like-minded hospitality professionals, we offer our guests authentic travel experiences that go beyond typical offerings to unveil the essence of Asia. Supporting the Asia based hoteliers and hospitality professionals and providing incredible holidays in Asia and tailor-made Asia travel itineraries direct to public ad travel agents.
Get inspired and make savings!
By booking direct with Secret Retreats and enjoy peace of mind from our full on the ground support. Contact our concierge and plan then book your Asia holiday now!
Over 100,000 subscriptions and counting, don't miss out! Subscribe to our newsletter an discover Asia with Secret Retreats