The Inner Soul of Korea
- A Secret Retreats journey -
---
---
This journey has been personally designed by Deloni and Secret Retreats Korea team who are based in Seoul and happily share with is all their knowledge and tips on Korea, from traditional Hotels, to original places to visit, local culture and of course their food.
"We want our travel to be yours, just as your travel are ours."
All our itineraries have generally been constructed on the basis of the rooms that have the most charm or best view, and not necessarily the first prices, nor the most expensive suites.
We can of course adjust according to your request.
---
Highlights of the Journey:
Hanok and Temple Stay
Hahoe Folk Village
Golgulsa Temple
We invite you through this itinerary to immerse yourself in traditional Korean culture and experience the life of Buddhist monks in a serene and spiritual environment. It is a chance to escape the hustle and bustle of modern life, reconnect with nature, and gain insight into the country's rich cultural heritage. This 7-day itinerary aims at discovering the true Korean cultural heritage, from traditional hanok to temple stays. During a temple stay, you will live within the temple grounds, and the luxury is not here in the accommodation but in the experience, with meditation, martial arts, chanting... These practices aim to foster inner peace, mindfulness, and self-reflection. Monastic-style meals -known as "Baru Gongyang" are served during the stay, simple food, vegetarian, and often consisting of various nutritious dishes that adhere to the Buddhist principles of non-violence and gratitude. Temples in Korea are often located in beautiful and serene natural settings, providing an opportunity to explore the surrounding areas, hike in the mountains, or simply enjoy peaceful walks in the temple gardens. May this journey be a transformative experience for you!
---
NEED HELP ?
Contact the concierge on
---
Your Journey Day by Day
7 Days/6 Nights from
2,750 USD
/person
based on 2 people sharing the same room
Day 1 :
Incheon Airport - Seoul (-/-/-)
Upon arrival at the airport, you will meet your driving guide and be transferred to Seoul. Your guide will help you check in during the afternoon at Rakkojae Seoul. Rakkojae Seoul is a Korean traditional hanok with a history of 140 years. Here, the harmony between traditional Korean architecture and nature has created an opportunity for the true beauty of Hanok to shine. After check-in, you may have some free time and can enjoy a walk around Bukchon area by yourself.
HOTEL:
Rakkojae Bukchon Hanok
Day 2 :
Seoul – Andong (B/L/D)
After breakfast, your driving guide will pick you up, drive you to Andong City, and visit Byeongsan Seowon, a Korean neo-Confucian academy. Byeongsan Seowon was used as an educational institution by a political party known as the Sarim Party since the Goryeo dynasty. It was moved to its current location in Byeongsan by a well-respected Confucian scholar, Yu Seong-nyeong. And we will continue to Buyongdae Cliff, one can get take a view of Hahoe Village. Buyongdae is a cliff where the Taebaeksan Mountain Range ends. From the summit, one can get a bird's-eye-view of Hahoe Village in Andong. The name Buyongdae is said to be given to Hahoe Village's configuration like a lotus flower. From Buyongdae Cliff we will continue to Andong Hahoe Village, one of Korea's most famous folk villages. Hahoe Village has many cultural treasures and important cultural materials, earning the village the designation of National Folklore Cultural Heritage by UNESCO in 1984. We will check in at Rakkojae Hahoe during the afternoon. And you can have some free time in the afternoon, and enjoy your time walking around Hahoe Village.
HOTEL:
Rakkojae Hahoe Hanok
Day 3 :
Andong – Gyeongju (B/L/D)
After breakfast, we will walk around Hahoe Hanok Village and discover traditional experiences such as a straw craft, tea ceremony, calligraphy, etc. You will have lunch in Andong before moving to Golgulsa Temple. After lunch, we will transfer to Gyeongju to visit Golgulsa Temple, located amid the natural beauty of Hamwolsan Mountain, just outside of historic Gyeongju City. The temple runs Temple stay programs 365 days a year, and staying for a month or even longer is possible. You will experience a temple stay in Golgulsa for 4 days and 3 nights. On the 1st day, you will watch Sunmudo training, and orientation (temple etiquette & sunmudo). Sunmudo (Meditative Martial Arts) training, and 108 prostrations.
On the 2nd day of the temple stay, you will wake up early morning and have a morning chanting service and medication. After that, you will walk around with a monk and have a walking meditation, before you can enjoy your breakfast. After breakfast, you will start another program, like trekking and meditation near the beach, sunmudo training, 108 prostrations, sitting meditation. Dinner will be served before you go to take a rest.
On the 3rd day of the temple stay you will have similar programs as the programs on the 2nd day. You will start your day with an early morning Buddhist service and sitting meditation, trekking and meditation near the beach, sunmudo training, evening Buddhist service, and 108 prostrations. And, end your day with dinner, before you can take a rest.
Day 6 :
Gyeongju - Seoul (B/L/-)
Today is your last day at Golgulsa to enjoy the temple stay program. After lunch, you will check out and our driving guide will pick you up and transfer to Seoul (around 4 hours and 30 minutes). In Seoul you will check in at Rakkojae Bukchon Hanok and have free time. You can have your last night in Korea by yourself.
HOTEL:
Rakkojae Bukchon Hanok
Day 7 :
Seoul - Incheon Airport (B/-/-)
The driving guide will pick you up at Hotel and transfer you to Incheon International Airport for Departure.
Your Accommodation on this Asia Travel Itinerary
---
Golgulsa Temple
The Inner Soul of Korea
7 Days/6 Nights
based on 2 people sharing the same room
---
The total price includes:
Accommodation for 6 nights .
All transportation from Seoul to Andong and Gyeongju and back to Seoul (Van or SUV)
All meals as indicated in the program
Entrance fee to all sites mentioned in the program and activities.
Local English speaking driver.
The total price does not include:
Other meals that are not included in the program.
Drinks, personal expenses, tips and gratuities.
Options and other activities not included in the program.
---
This Secret Journey was designed in cooperation with Secret Retreats Korea (License #21-000057).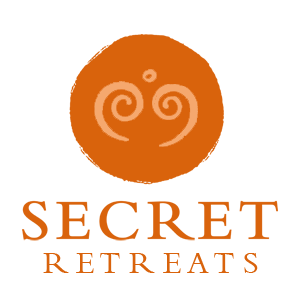 Travel Asia with Secret Retreats
Secret Retreats is a curated community of independent boutique hotel, villas, yachts and river boats keen to share their Asian Homes with travelers, sustainably and responsibly. Conservation of the environment, culture and traditions of Asia is of paramount importance to all in Secret Retreats. A community of like-minded hospitality professionals, we offer our guests authentic travel experiences that go beyond typical offerings to unveil the essence of Asia. Supporting the Asia based hoteliers and hospitality professionals and providing incredible holidays in Asia and tailor-made Asia travel itineraries direct to public ad travel agents.
Get inspired and make savings!
By booking direct with Secret Retreats and enjoy peace of mind from our full on the ground support. Contact our concierge and plan then book your Asia holiday now!
Over 100,000 subscriptions and counting, don't miss out! Subscribe to our newsletter an discover Asia with Secret Retreats