Myanmar luxury cruises offer a unique perspective and chance to take in the beautiful '
Land of Golden Pagodas
' slowly and authentically. Journeying on its scenic waterways, travellers who cruise Myanmar can explore iconic cities like
Mandalay
, see remote villages and outposts, and discover ancient kingdoms such as Bagan and Arakan dotted with picturesque temple ruins.
Secret Retreats offers Myanmar boat cruises done in style. Whether you're looking for a Mandalay boutique cruise from which to explore the historic region, a
Bagan
river cruise to venture out for a day or two, or if you're dreaming to go all in on your Burma cruise and take a boat from Mandalay to Bagan, Secret Retreats can help you plan your journey and select the best Myanmar luxury cruise to suit your tastes and desired itinerary.
The beauty of Myanmar's scenery comes in the form of pristine tropical coasts, remote forested mountain ranges, unending vistas of carefully cultivated rice paddies and ancient landscapes filled with historical and architectural treasures. Cruising on Myanmar's rivers, you're sure to enjoy plenty of each as you make your way from one stunning destination to another. In true Secret Retreats style, we suggest taking the journey slowly, stopping to enjoy sites along the way and taking time to uncover the
hidden mysteries
and authentic treasures of this land.
Cruises in Myanmar:
Anawrahta
Luxury River Cruises Irrawaddy and Chindwin – Cabin Cruises
BOOK
---
Mrauk U Princess Resort
Luxury River Cruises Irrawaddy and Chindwin – Cabin Cruises
BOOK
---
Cruise Myanmar and Discover Life Along the Irrawaddy River
The lands and kingdoms of Myanmar, traditionally known as Burma, fan out from the main waterway which bisects the country – the
Irrawaddy River
. As the country's largest and most important river, the Irrawaddy allows travellers to travel up by boat from Mandalay to Bagan or go downstream taking in the sights and venturing along a pathway journeyed for centuries by explorers, traders, conquerors and kings.
An Irrawaddy cruise is sure to stick in your memory for years to come. This waterway, also called the Ayeyarwaddy River, meanders past villages and towns through scenic countryside gracing you with views of golden pagodas one moment and glistening green rice paddies the next.
Rich in culture, Myanmar is also home to several unique
natural wonders
and
rare species
. Lucky travellers cruising Myanmar's rivers might get the chance to spot the endangered Irrawaddy River Dolphin which lives in the waters north of Mandalay. These clever pink dolphins live alongside fisherfolk and are known to cooperate with their human friends to fish these wide waters. This generations-old partnership is enshrined in local lore and a glimpse of these rare creatures is sure to be a highlight of your Myanmar cruise.
The Irrawaddy's largest tributary, the Chindwin River stretches down from the mountains of western Myanmar fed by
Himalayan glaciers
. Borne on these waters, vessels laden with amber, jade and other precious resources once came downriver from the remote hills. Today, travellers wishing to explore north of Bagan can enjoy sojourns on the Chindwin River, which winds through even more
unspoilt lands
.
Journeying both upstream and downstream between the two historic destinations of Mandalay and Bagan, the Myanmar luxury cruises available from
Anawrahta
offer the best way to indulge in slow, experiential travel while also allowing you to take part in a once-in-a-lifetime Burma cruise along the Irrawaddy and Chindwin Rivers.
Myanmar Luxury River Cruises Up the Kaladan River
Forming Myanmar's most westerly border with India, the Kaladan River also travels through remote and unspoilt regions of Myanmar. From its source in Mizoram, India, the meandering river cuts a narrow valley through the mountains of Chin State before emptying into the
Bay of Bengal
at Sittwe in Myanmar's
Arakan State
. Its many tributaries carve winding paths down from the hills, allowing travellers to explore far-flung corners of this seldom travelled region of Myanmar.
Enjoy a river cruise Burma-style and wind your way from
Sittwe
upriver into beautiful, unblemished valleys and the ancient strongholds and monuments of the Arakan Kingdom. When venturing by boat up the Kaladan River, you'll cruise past water buffalo, river birds and rice paddies, soaking in a land seemingly forgotten in time.
While most avid travellers are now well aware of Bagan, Myanmar boasts another ancient kingdom and land riddled with exotic temple ruins. Cut off from modern civilisation for decades, this hinterland cradles the ancient Arakan Kingdom, a former capital which once played host to such esteemed foreign visitors as Bengali literati, Samurai mercenaries and Mughal Princes. Here you can explore 500-year-old temples and stupas scattered across the hills of the former capital, including the
Buddhist Koe Thaung Temple
, and journey out to meet the tattooed, fur and bone-clad Chin tribes by boat.
To help discover this lost kingdom, Secret Retreats has discovered a remote retreat, the
Mrauk U Princess
, that has restored two teak riverboats to allow visitors to explore the area in comfort and style. Journey to this unique destination, enjoying a Myanmar luxury river cruise as part of the incomparable experience.
Myanmar Boutique Cruises on the Sea
In Myanmar's far south, it's many rivers eventually wander into the Irrawaddy Delta's endless fingers. This alluvial region is comprised of fishing villages, fertile fields and marshes overflowing with wildlife. Beyond this landscape of riverine marsh and island chains, the waters empty into the Bay of Bengal and the Andaman Sea, a coastal region of
mangrove forests
and tropical
white sand beaches
interspersed with jungle-topped rocky karsts rivalling those of neighbouring Thailand and Vietnam but practically untouched by man.
If cruising Myanmar's rivers offers an authentic chance to observe the country and its people, cruising along the coast of Myanmar is a chance to enjoy the striking natural beauty of tropical Southeast Asia as it was decades ago – entirely unpopulated by tourists. While cruising the
Mergui Archipelago
, sail in and out of hidden lagoons on clear turquoise waters, visit secluded fishing villages, and enjoy the sea air and feeling of freedom, catching sight, just every once in a while, of a shining golden stupa atop a cliff which reminds you of where you are, beautiful Myanmar.
Get in Touch Today to Cruise Myanmar
For all Myanmar boat cruises, contact the Secret Retreats concierge by phone or email to begin planning your unforgettable journey – from a Mandalay boutique cruise or Bagan river cruise to a cruise in the Mergui Archipelago and beyond!
Additionally, if time permits, the concierge can help design a personalised itinerary adding on boutique stays in Inle Lake, high-end meals in Yangon and more.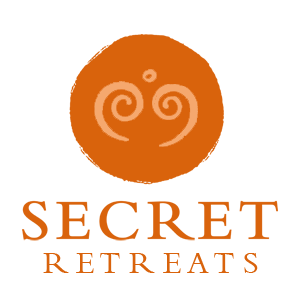 Travel Asia with Secret Retreats
Secret Retreats is a curated community of independent boutique hotel, villas, yachts and river boats keen to share their Asian Homes with travelers, sustainably and responsibly. Conservation of the environment, culture and traditions of Asia is of paramount importance to all in Secret Retreats. A community of like-minded hospitality professionals, we offer our guests authentic travel experiences that go beyond typical offerings to unveil the essence of Asia. Supporting the Asia based hoteliers and hospitality professionals and providing incredible holidays in Asia and tailor-made Asia travel itineraries direct to public ad travel agents.
Get inspired and make savings!
By booking direct with Secret Retreats and enjoy peace of mind from our full on the ground support. Contact our concierge and plan then book your Asia holiday now!
Over 100,000 subscriptions and counting, don't miss out! Subscribe to our newsletter an discover Asia with Secret Retreats