Secret Retreats has curated some unique and tailor-made Singapore holiday tour packages to make your holiday convenient and easier, and to enhance your overall experience of Singapore. Explore and discover the real Singapore from a local perspective, the best places to eat, the must-see sights and seeing the Singapore beyond the beaten path. The Secret Retreats
tailor-made
and
ready-made
Singapore vacation packages will share with you the beauty and vitality of Singapore. Experience immersion in Singapore's modern lifestyle with our Singapore urban adventure package, or explore Singapore in luxury with Singapore's secret road map package.
Luxury Tours of Singapore
We've curated luxury tours of Singapore including the Singapore Urban Adventure package. See Singapore with this 3 days, 2 nights tour package. It is perfect for anyone who wants to experience immersion in
Singapore's modern lifestyle
. Gain insight into Singaporean lives and the planned and meaningful approach that Singapore has taken to daily living and development. Experience this fascinating island as the local people do. Gain insight into the
food
and
culture
of the region, see the landscape on a cycling tour, and explore the aspirational Lion City eco city and its role in the nation's future. If you desire to uncover the secret and hidden gems of Singapore, then Secret Retreats has a special Singapore 3 day itinerary for you. The
Singapore Secret Road Map
Singapore luxury package is perfect for anyone with a discerning eye for quality and adventure. Secret Retreats travel itineraries and luxury tours of Singapore are all designed and built on local knowledge, by our teams on the ground who call Singapore home. It is this intimate knowledge of the area and sights that will take you too all the best locations. You also gain access to a wealth of insight and knowledge to help you shape the kind of adventures that you or your family will enjoy! Maximize your holiday in your own style, while visiting some of the best photographic locations and panoramic wonders, with Singapore Secret Road Map.
Enjoy a scenic Coastal drive on the first day of your Singapore vacation package
Enjoy a scenic Coastal drive on the first day of your Singapore vacation package in either of our featured Singapore vacation packages. Ease into the tour with a convenient airport pick-up by your English-speaking driver and guide. The Singapore Secret Road Map features a luxury vehicle for ultimate comfort and enjoyment. From the airport, guests with suitable flight arrival times will take a
scenic coastal drive
to discover hidden sights. Stop for a break and to take a stroll beside the picturesque Changi Point coast on the boardwalk. Purchase a refreshing drink or a tasty snack from one of the quaint cafes or local food markets. Then, relax in the private luxury vehicle that will take you past the iconic landmarks, bays, and gardens that are nestled below the views of Singapore's unique city skyline. At your hotel in
Labrador Park
, you may check-in and drop-off your baggage. Embark on a day of leisure and exploration, to experience all that beautiful Singapore has to offer. We recommend that guests pay to indulge in a unique fine dining experience at
Labyrinth; a 1 Michelin-star
Secret Table restaurant. The tour even includes a complimentary chauffeured drive to Labyrinth so that you can arrive in style!
Take a luxury tour of Singapore's renowned Balestier district
On the second day of your trip luxury tour of Singapore's Balestier. On the second day of Urban Singapore Adventure after breakfast, meet your English-speaking guide before traveling to a quaint neighborhood estate for a charming and insightful
walking tour of Balestier
. Hear their stories and uncover their customs. You will also have the opportunity to explore the ever-evolving role of food in this exciting and unique Asian culture. It is no wonder that UNESCO recognizes the cultural significance of Singapore's
hawker centres
. Next, visit an historic traditional bakery and coffee roaster. Before lunch, there is a guided tour of Punggol (known as the Lion City); Singapore's first eco-city. You can experience its efficient public transport system, learn about the public housing, and see its iconic landmarks and skylines, visit the nation's largest eco-friendly and man-made waterway, see numerous birdlife and marine animals, learn about the
sustainable water management
systems that help and protect local fauna and flora, and see how designers have seamlessly integrated the aesthetics of the urban landscape within this eco-city. In the afternoon, enjoy a cycling tour through the heart of this city of the future riding along well-paved pathways and across idyllic bridges. Experience all this and more on your choice of Secret Retreats's ready-made or tailor-made Singapore holiday tour packages.
See the historic Singapore Grand Prix circuit on a Singapore holiday package by Secret Retreats
See the historic Singapore Grand Prix circuit on the second day of your Singapore holiday package. Our travel itinerary, Singapore Secret Road Map, shares with guests a guided tour along the historic Singapore
Grand Prix Circuit
, to experience the challenging bends and hairpins such as 'The Snakes' and the intimidatingly named 'The Devil's Bend.' Continue to Upper Peirce Reservoir Park then Upper Seletar Reservoir Park for a leisurely stroll. Enjoy the serenity and natural beauty of Upper
Seletar Reservoir
Park's lush greenery and rich history. Capture your memorable moment beside the park's iconic rocket-shaped tower, or experience the teeming flora and fauna throughout this 15 hectare green wonderland. It's a favorite spot for nature lovers, and we're sure that you'll love it too! We recommend paying a little extra to visit Beaulieu for lunch, a Chinese seafood restaurant with uninterrupted views of the blue waters of the Johor Strait. After lunch, you will visit
Sungei Buloh Wetland
Reserve and Eagle Point, where you may explore the Mid-Canopy Walk, the Mud Experience attraction, or the Junior Adventure Trail. There are even outdoor playgrounds to help little ones, on a family holiday to Singapore, imagine what it is like to be a mudskipper or crab living in the swamps. Just perfect for the young or young-at-heart! Finally, it's a short walk over to
Jurong Lake
. There, you can take beautiful photos of the endless field of grassland and blue skies at the Grasslands; find inspiration in the Lone Tree art installment which features a visually striking sculpture of reclaimed materials set against the backdrop of lush grasslands; and, educational fun about freshwater swamps at the 13 different adventure stations of the 'Forest Ramble.' Kids will love it!
Learn about the people and culture in a Singapore 3 days 2 nights tour package
Your tour guides have a wealth of knowledge to help you learn about the people and culture in a Singapore 3 days 2 nights tour package. The Secret Retreats travel packages of Singapore are short explorations of Singapore designed by
locals sharing their home city
and island with you. Try established and new local foodie haunts, indulge in nature and contemporary history, and explore some lesser-known sights and national park-style wonders. Your guide is pleased to offer walking maps, directions for sightseeing, day trip suggestions, and recommendations for dining and shopping adventures! Make the most of your time on this often-overlooked island, and discover its rich history, culture and vibrant gastronomy on a Singapore holiday tour package by Secret Retreats. Contact the concierge today to start planning and booking your vacation in Singapore.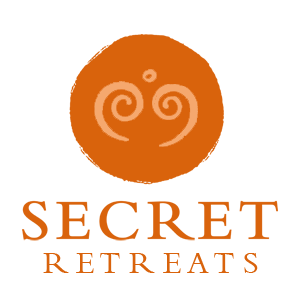 Travel Asia with Secret Retreats
Secret Retreats is a curated community of independent boutique hotel, villas, yachts and river boats keen to share their Asian Homes with travelers, sustainably and responsibly. Conservation of the environment, culture and traditions of Asia is of paramount importance to all in Secret Retreats. A community of like-minded hospitality professionals, we offer our guests authentic travel experiences that go beyond typical offerings to unveil the essence of Asia. Supporting the Asia based hoteliers and hospitality professionals and providing incredible holidays in Asia and tailor-made Asia travel itineraries direct to public ad travel agents.
Get inspired and make savings!
By booking direct with Secret Retreats and enjoy peace of mind from our full on the ground support. Contact our concierge and plan then book your Asia holiday now!
Over 100,000 subscriptions and counting, don't miss out! Subscribe to our newsletter an discover Asia with Secret Retreats