Set on the banks of the Mekong River and filled with French charm, Vientiane is a unique country capital that captivates one with its laidback appeal.
Hotels in Vientiane:
Lao Poet Hotel
In the City
BOOK
---
QUIZ:
What is your ideal holiday destination?
---
Plan your holiday at a boutique hotel in Vientiane
Vientiane is a must-see stop on any tour of Laos or the Mekong region. Though the biggest city in Laos, it's just a large town by most standards and highly walkable. You can quickly see for yourself and experience the history and cultures which have shaped and influenced the city.
Located along the Thai border, Vientiane was sacked many times over by the Siamese Kingdom, so while the roots of Lao people here go deep, the physical city is relatively new and fast growing. What forms the bones of the capital as it is today arrived thanks to
French colonials
who have lent this Southeast Asian city their
gorgeous architecture
as well as the Gallic taste for bread and wine.
Visitors can discover sites like
Pha That Luang
, a Buddhist temple built during the 16th century that's now a national symbol. Filled with thousands of Buddhist images, Wat Si Saket is another Buddhist temple worth seeing, as is Wat Si Muang, which was built on top of a Khmer Hindu shrine. Wander around the historic old quarter and Buddha Park, indulge in a Lao massage, shop for gorgeous silk, savour delightful Lao cuisine and more. Vientiane is a small city, but one filled with atmosphere.
The best area to stay in Vientiane
Vientiane is an excellent city to explore on foot. Even driving from the international airport to the city centre only takes 15 minutes, so wherever you stay – there are plenty of hotels in the Vientiane city centre – you're never far from the action and Vientiane's most beloved sites.
The city curves
along the Mekong
and fans out from the central spoke of Chao Anouvong Park and Wat Si Saket from which Avenue Lane Xang stretches to the Patuxay Monument, Vientiane's own majestic Arc de Triomphe, through the embassy and museum districts.
The best hotels in Vientiane are clustered in the riverside districts near the Mekong River. Because the Mekong historically flooded its banks every year, most development is actually set a little ways back from the river. Intimated neighbourhoods, or bans, each with their own flair, run into each other along the river's parallel and it is here that you will likely spend most of your time in Vientiane.
Best boutique hotel in Vientiane
If you're looking for a hotel in Vientiane, it's best to stay in the heart of the downtown in the neighborhoods of Ban Haysoke or Ban Mixai. Set just a couple streets back from the riverfront, this area is home to cute restaurants and cafes as well as the city's night market, the Presidential Palace and the National Cultural Hall.
Lao Poet Hotel
in the heart of Vientiane, offers an exquisite hideaway with a fresh take on a Vientiane city hotel. This gorgeous property draws inspiration from 1930s
Indochine design interspersed with modern
, creative touches. Lounge in your sumptuous room or suite in between lazy adventures, take in the views as you enjoy swimming in the rooftop pool or sip cocktails while watching the sun set behind the Mekong. This boutique haven offers everything a stylish traveller could want, making it one of the
best hotels in Vientiane
.
What to do in Vientiane
When staying in Vientiane, be sure to devote ample time to just wandering around. The city's pace is relaxed, and matching that pace will make for a most enjoyable trip. If you've opted to stay in a luxury hotel in Vientiane, don't feel guilty about idling away your hours there, the city will wait for you.
When you do wander away from your Vientiane boutique hotel, choose a direction by picking a sightseeing hotspot like the gorgeous Wat Si Muang, the golden stupa of Pha That Luang, or Ho Phra Keo, which was once the temple that housed the
Emerald Buddha
and is now a magnificent museum. Don't forget to aim your walk outwards to Patuxay, the Victory Monument and park, at some point as well. The best view in the city is atop this beautifully sculpted monument.
You can fit all this and more in a day's sightseeing if you're keen to get your exercise in, or you can do things the true Vientiane way and make ample stops at the city's lovely cafes, restaurants, handicraft stalls and massage shops along the way.
Later in the day, spend time wandering along the meandering Mekong waterfront or, for a little more action, head to the downtown Night Market or the Walking Street behind Vientiane New World Shopping Centre.
Outside of the city centre, you might also plan day or half-day trips to outposts like
Tad Moun Waterfall
, Nam Ngum Reservoir, the Phou Phanang Conservation Area or Xieng Khuan Buddha Park.
Vientiane, Laos is sure to capture with its sleepy charm, so go slow and enjoy it.
Dining in Vientiane
To fully enjoy your Lao luxury holiday, you will need to stay fueled up of delicious local cuisine. Fortunately, Vientiane offers excellent eats at just about every price point.
From French gourmet to street foods, Vientiane's dining scene will not disappoint
.
Try Lao cuisine, which is similar to that of neighbours Thailand and Vietnam, but marked by a penchant for acidity which can be sampled in the mouth-puckering and flavourful condiments and sauces and in the ceviche style
laabs
featuring pungent herbs and greens.
Be sure to sample some of the everyday fare you'll find at the markets to get the local flavour, but don't discount the gourmet Lao options.
Amphone
restaurant, for example, offers surprisingly well-crafted Lao cuisine in a simple yet welcoming atmosphere. Here Chef Peunth marries traditional Lao cuisine with French techniques to a tasty and exquisite effect.
Thanks to a strong French influence, wine, bread and cheese are in plentiful supply in Vientiane. From classic French fare to more casual tapas style dining, you'll be spoilt for choice in this riverside city.
Where to go before or after Vientiane, Laos
A gateway city, Vientiane is the perfect checkpoint on your journey through Southeast Asia, and an easy stop on the way to or from leafy
Luang Prabang
, Laos or Thailand's eastern provinces.
No journey through Laos is complete without a stop in the scenic UNESCO heritage town of Luang Prabang. A day's drive or short flight from Vientiane, Luang Prabang is the second largest city in Laos, but as with Vientiane, the title belies the scale as this charming mountain town is compact and perfect for wandering on foot. You might also add a stop in the southern region of
Champasak – Pakse
to your itinerary. This rural Mekong region is covered in expansive rice fields and stunning scenery.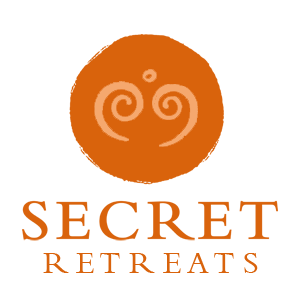 Travel Asia with Secret Retreats
Secret Retreats is a curated community of independent boutique hotel, villas, yachts and river boats keen to share their Asian Homes with travelers, sustainably and responsibly. Conservation of the environment, culture and traditions of Asia is of paramount importance to all in Secret Retreats. A community of like-minded hospitality professionals, we offer our guests authentic travel experiences that go beyond typical offerings to unveil the essence of Asia. Supporting the Asia based hoteliers and hospitality professionals and providing incredible holidays in Asia and tailor-made Asia travel itineraries direct to public ad travel agents.
Get inspired and make savings!
By booking direct with Secret Retreats and enjoy peace of mind from our full on the ground support. Contact our concierge and plan then book your Asia holiday now!
Over 100,000 subscriptions and counting, don't miss out! Subscribe to our newsletter an discover Asia with Secret Retreats